Buy 100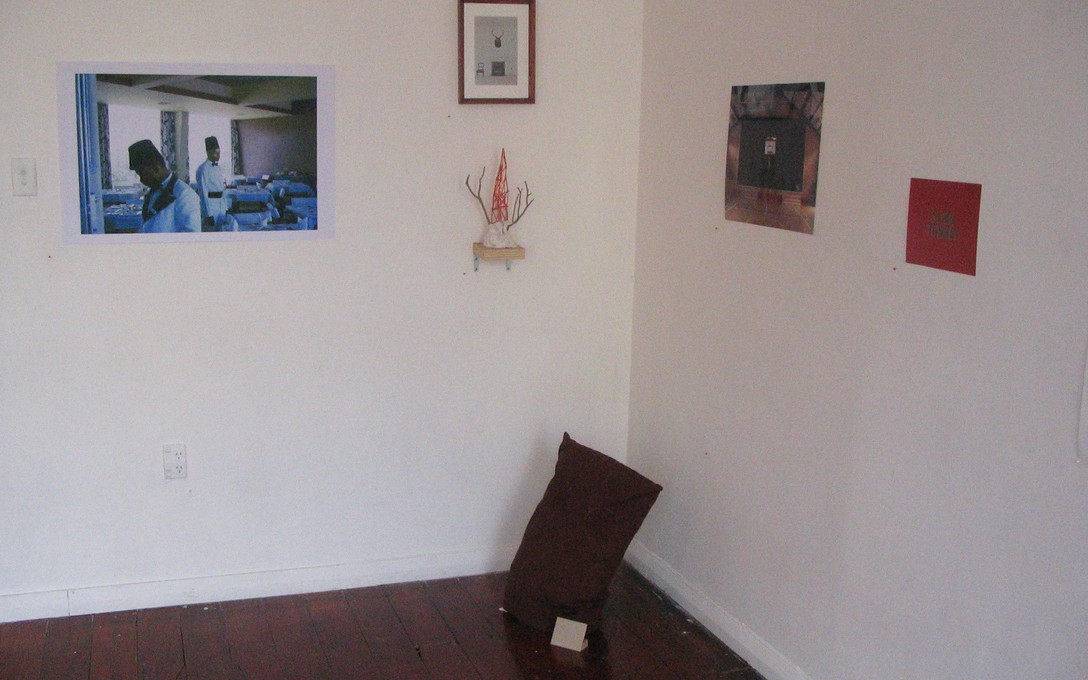 archived
15 Dec – 19 Dec 2004
Celebrating the success of 2004 was the opportunity to buy original works by contemporary New Zealand artists, all for $100, all in the knowledge that funds from the purchases helped support the running of Enjoy.
More
Featuring work by Liz Allan, Tim Armstrong, Vivien Atkinson, Kaleb Bennett, Gary Bridle, Stephen Clover, Bek Coogan, Chris Cudby, Clem Devine, Daniel du Bern, Bryce Galloway, Regan Gentry, Amy Howden-Chapman, Jayne Joyce, Ross Kettle, Dave King, Shay Launder, Maddie Leach, Courtney Lucas, James McCarthy, Clare Noonan, Miranda Parkes, Sarah Jane Parton, Kim Paton, Jessica Pearless, Jessica Reid, Stuart Shepherd, Marnie Slater, Mica Still, Louise Tulett, Terry Urbahn, Karin van Roosmalen, Tao Wells and Kate Woods.
The exhibition opening was followed by the Enjoy Christmas Party ft.
JACQUES REBRELLION
THE HI-ACES
THE AMATEUR MUSIC CLUB
MCs Stuart Shepherd and Bek Coogan
prizes
and more....