Emerita Baik tote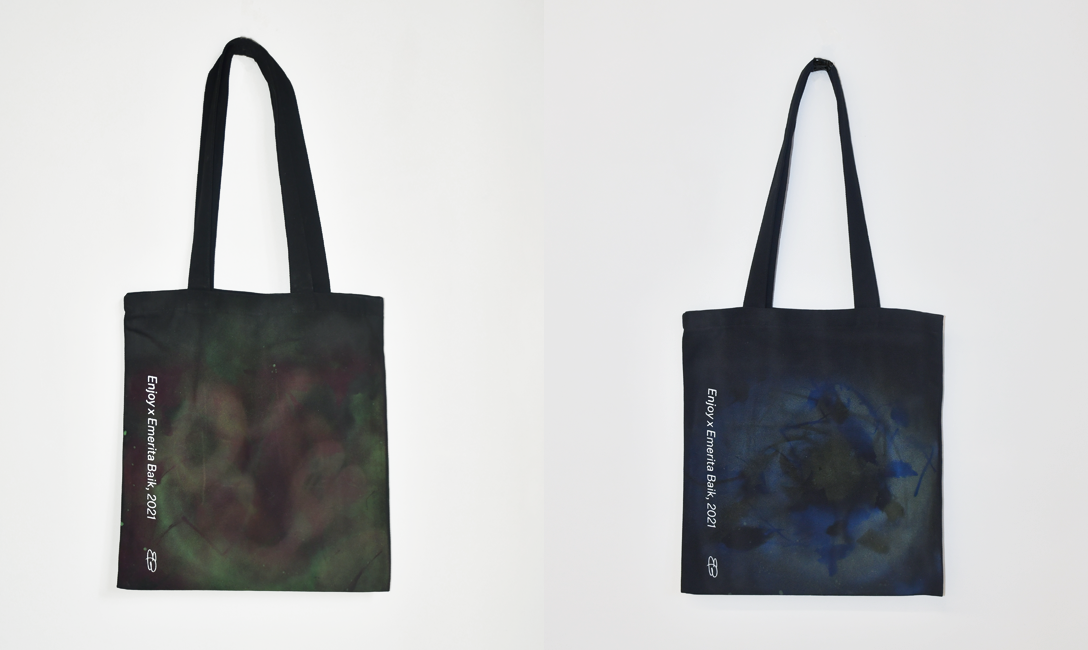 Buy
We are overjoyed to present a custom tote bag by artist Emerita Baik. Each one off tote is hand spray-painted by the artist with screen-printed caption and signature. Collection is limited to 50 totes.
Available in three galactic colourways
—green, gold and orange
—deep blue
—pink and green
Please include your preferred colourway in the seller instructions at checkout.
Heavy weight 320 GSM
100% cotton canvas
35.5cm x 39cm
FREE SHIPPING FOR FIRST 20 PURCHASED