Ordinary things will be signs for us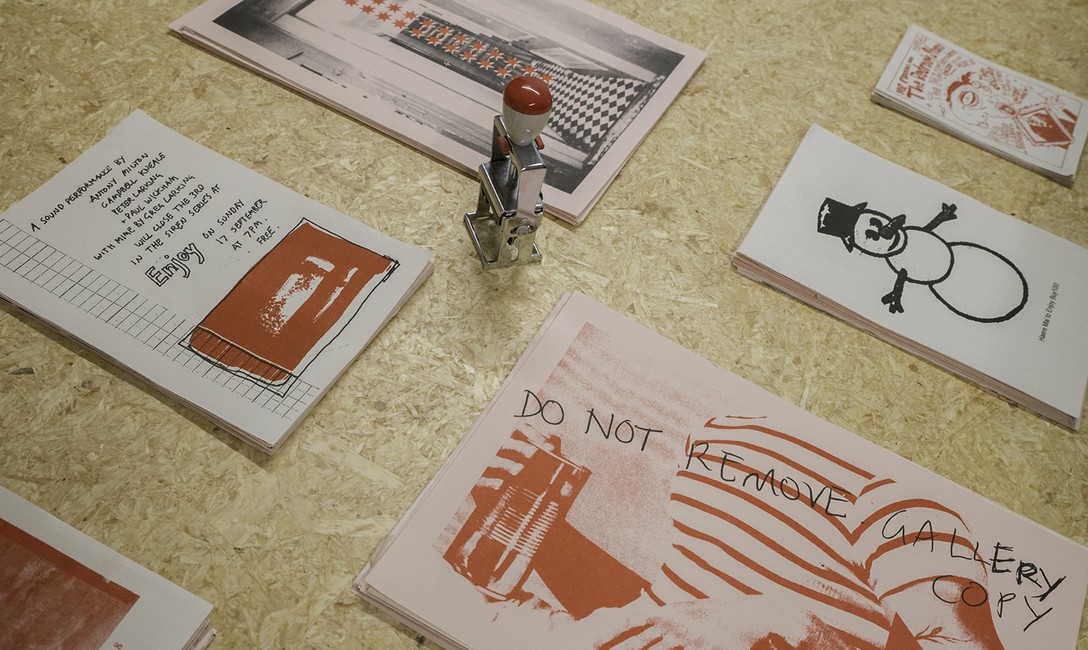 Buy
Ordinary things will be signs for us
Kerry Ann Lee
Edition of 60
Ordinary things will be signs for us is a project by Pōneke-based artist and designer Kerry Ann Lee. Taking Enjoy's 19-year archive of printed ephemera as a starting point, Ordinary things is a collage of graphic fragments that explores the social architecture of Enjoy's history.
Originally installed in the front windows of 211 Left Bank from 30 June–10 August 2019, as the final stage of the gallery's fit out was completed, this publication collates Lee's materials–including a full set of the Risograph printed posters from the installation reproduced in miniature.
25 individual prints in signed, hand-numbered envelope, 165 x 235 mm.
--
Image: Public deinstallation of Kerry Ann Lee, Ordinary things will be signs for us, 10 August 2019. Image courtesy of Shaun Matthews.