The Enjoy Art Book Fair is back! Featuring a range of galleries, independent publishers and design studios from Aotearoa New Zealand and Australia.
Including:
Adam Art Gallery
ARTSPACE
Blue Oyster
Bowerbank Ninow
BWB
Clouds
Discipline (AUS)
Dissect Journal (AUS)
Hue&Cry
Ilam Press
Matters
MEANWHILE
North Projects
Physics Room
Pivot print—
Remote Photo Books
split/fountain
ST PAUL St.
Te Tuhi
The Dowse
Un Magazine (AUS)
+ individual publishers & more…
All publications will be priced at $10, $15, $20 or $30, cash sales only.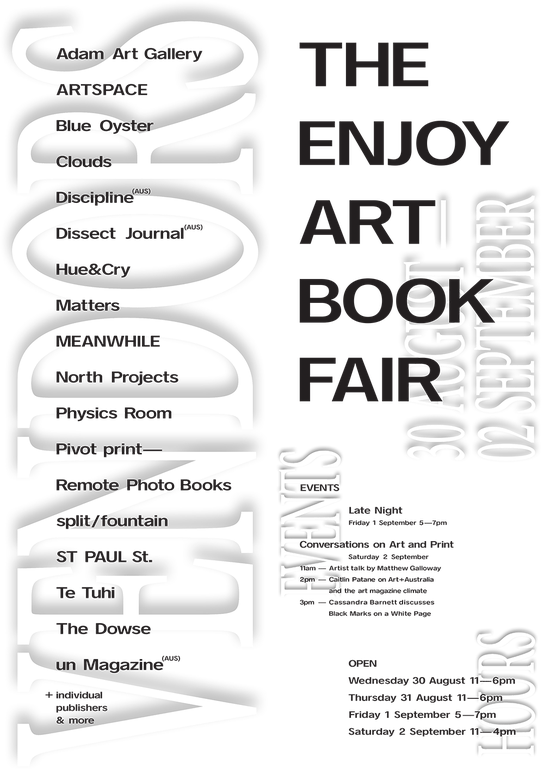 Conversations on Art in Print
Saturday 1 September
11am – Artist talk by Matthew Galloway
2pm – Caitlin Patane on Art + Australia and the art magazine climate
3pm – Cassandra Barnett discusses Black Marks on a White Page