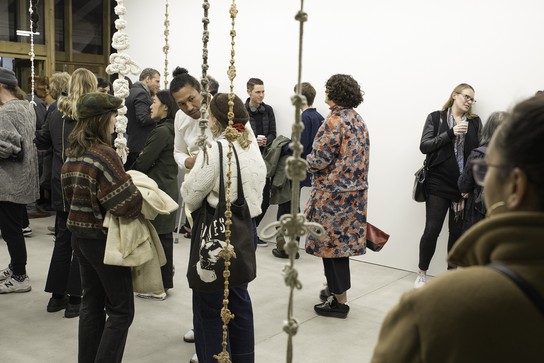 DIRECTOR
Enjoy Contemporary Art Space is looking for an energetic and engaged Director to lead our small team in Pōneke Wellington. Founded as an artist-run space in June 2000, Enjoy is Wellington's longest-running independent contemporary art space.
The successful candidate will be passionate about generating and curating contemporary art projects. You will love talking about art and promoting the discourse of contemporary art practice in all its forms: publishing, public programmes and exhibitions. This is a unique opportunity to work with practitioners of all backgrounds within the field of contemporary art, and you will have an interest in developing and supporting audiences.
This position suits someone who wants to foster innovative artistic practice locally, nationally and internationally. The Director will work closely with the Assistant Curator, a team of volunteers and the Enjoy Board of Trustees to deliver a brave and lively programme. The Director will also have people management, administrative and financial responsibilities. You need to be resourceful, organised and committed to contemporary art in Aotearoa.
This is a fixed term contract that will enable the right candidate to bring their vision to the gallery, and to help shape Enjoy's path for the next three years.
Start date: mid-October.
Download the full Position Description here.
Applications due 11:59 pm, Sunday 2 August.
How to apply
To apply please submit a CV and cover letter addressed to The Enjoy Trust at trust@enjoy.org.nz.
Image: Opening of Wai Ching Chan, Wishing Well and Matavai Taulangau, Maʻu Pe Kai, 10 August 2019. Image courtesy of Shaun Matthews.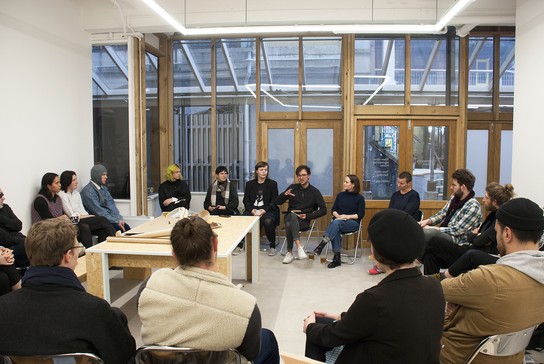 VOLUNTEERING
Volunteers are a vital part of our community, aiding Enjoy's mission to support and challenge artists and audiences.
Opportunities regularly include day-to-day visitor hosting, ensuring people feel welcome in the gallery; assisting with the running of events; assisting with archival and administrative tasks, and can occasionally include assisting artists with research and other projects.
Volunteering with Enjoy is a way of gaining first-hand experience of the behind the scenes work that goes into a contemporary art gallery, developing practical skills and building relationships with artists and those with a shared interest in contemporary art.
If you're interested in joining Enjoy's volunteer programme, we'd love to hear from you. Please tell us a bit about yourself in the form provided below, and email it to Simon at simon@enjoy.org.nz.
Image: Developing an emerging practice with Māia Abraham, 16 October 2019. Image courtesy of Cheska Brown.