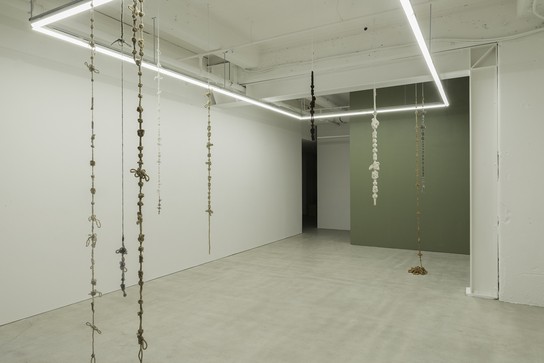 2020 CALL FOR PROPOSALS
CLOSES MIDNIGHT SUNDAY 23 FEBRUARY
Enjoy invites proposals from emerging and mid-career arts practitioners for projects from late August–December 2020. We seek proposals that are non-commercial, engage with the social and political capabilities of art, enable dialogue, and speak directly to the communities we serve.
As Enjoy approaches its 20th year of operation as a not-for-profit institution, an annual call for proposals continues to be an important part of our programming and relationship to artists, providing starting points for conversation, collaboration and support. The 2020 call is for any kind of project proposal (including group projects, writing, and curatorial projects), with a special focus on solo exhibitions that enable new development within the practices of individual artists.
Successful proposals will be scheduled in consultation with Enjoy staff. Practitioners will receive artist/writer/curators' fees, a production budget, curatorial, logistical and technical support, and promotional support for their projects. Information about Enjoy, past projects and our Mission and Vision is available on our website.
PROPOSAL GUIDELINES
Please include the following as a single PDF file:
A short, written outline or description of the project you are proposing (max. 700 words).
A bio and CV.
A selection of up to seven images to support your proposal, which could include working images or drawings, previous work, or other material that contextualises your idea.
Please note that Enjoy only accepts proposals for new projects and initiatives. Proposals for projects and work that has previously been exhibited or developed for other art spaces will not be considered.
PROPOSAL PROCESS
Proposals will be reviewed by Enjoy's director with the support of the Enjoy Trust and team. Please email your proposal as a clearly named single PDF file to Sophie Davis, at sophie@enjoy.org.nz by the closing date. You will receive an email confirming that your submission has been received.
You will be notified of the outcome of your proposal by 6 March.
Further questions about the proposal process can be sent to enjoy@enjoy.org.nz.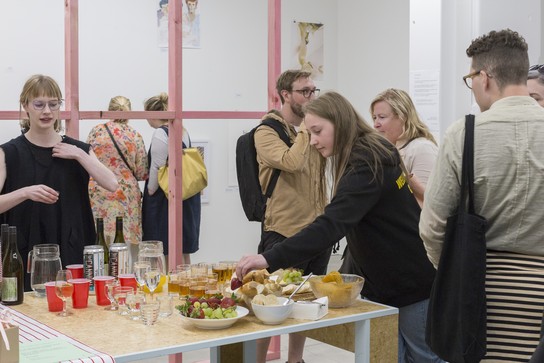 VOLUNTEERING
Enjoy has a talented community of volunteers, and we're always looking for new and dedicated people to become involved. Duties are varied and include gallery sitting, assistance with installation and deinstallation of exhibitions, and assistance with administrative tasks.
Volunteering with Enjoy is a great way to gain hands-on experience working in a contemporary art space, and to make connections in Pōneke's contemporary art community.
To apply, email a completed application form provided below to Simon at comms@enjoy.org.nz.