Offspring of rain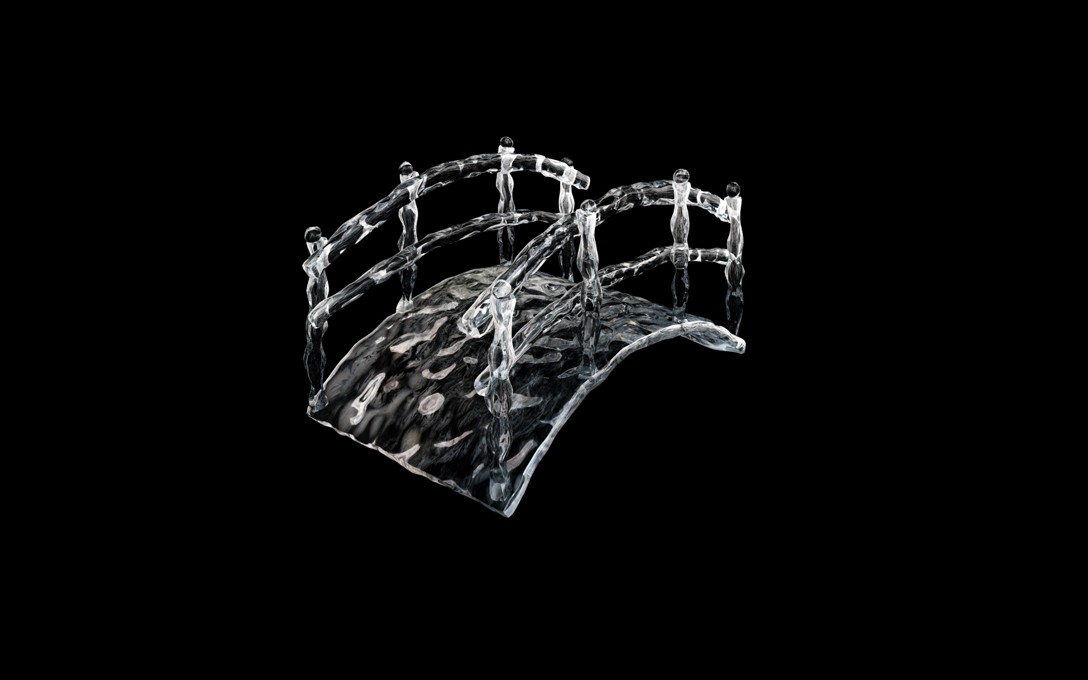 now on
13 Sep – 12 Oct
Sorawit Songsataya with Antonia Barnett-McIntosh
Offspring of rain is an installation by Sorawit Songsataya that experiments in redefining our immediate bond with the natural world. Elaborating on the highly dynamic attributes of water into liquid, crystal or vapour that shapes all meteorological forces, the exhibition reinterprets natural phenomena as an intimate experience.
More
Bringing together sculpture, moving image and sound by composer Antonia-Barnett McIntosh, Offspring of rain considers the ways humans have long harnessed water—and the atmospheric pressure it creates—as energy sources. Rather than considering how meteorological activity impacts our survival in an 'outside' or 'exterior' environment, the artist contemplates the potential of understanding these forces as being within us, including in social and cultural life. Teasing out the transformative qualities of water in relation to non-dualistic understandings of being in the world, the installation draws from the artist's own experience as a queer person.
Extending the artist's exploration into Thai kite-making and wind as an animative force in non-Western belief systems, including Te Ao Māori, Offspring of rain has been developed following Sorawit's residency with Enjoy in Feburary 2019. The artist takes research at West Wind Farm in Mākara, Te Whanganui-a-Tara, as an axis from which to expand this enquiry.
Operated by Meridian Energy, West Wind Farm includes over 60 turbines, positioned to harness strong winds funnelled through the strait between the North and South Islands. These structures are a tangible example of the vast amounts of land, wind and water required to generate the electricity we use on a daily basis. The surrounding land, which has a long history of human activity, includes a number of pā, ngakia and urupā sites from historic Māori occupation and was also the former site of Makara Radio (1944–1996), a large receiving station.
Drawing from the particular history of the site being used for transmitting sound and means of communication, the artist has collaborated with Antonia, who has developed an accompanying sound installation, a kind of sonic postcard, for the exhibition.
ABOUT THE ARTISTS
Sorawit Songsataya is currently based in Pōneke Wellington and has a video-installation practice, which often explores the many tangents that connect and redefine our understanding of subjectivity and ecology. In 2018, Songsataya received a Swedish Arts Grant to participate in a studio residency in Stockholm via IASPIS Konstnärsnämnden, was a McCahon House Artist in residence in 2017 and has exhibited with Te Uru Waitakere Contemporary Gallery, Artspace Aotearoa, Tensta Konsthall, Adam Art Gallery, and Te Tuhi. Songsataya was the 2019 summer artist in residence at Rita Angus cottage with Enjoy Contemporary Art Space earlier this year.
Antonia Barnett-McIntosh is a composer, performer, sound artist and freelance curator. Her compositional concerns lie in the specificity of sound gestures and their variation, translation and adaptation. She employs chance-based and procedural operations to devise works that involve elements of slippage, forced failure, and the live space. Her works with words investigate speech as music: pitches, rhythms, conversational overlaps of our everyday. Antonia's music has been performed in Europe, the United Kingdom, Scandinavia, Aotearoa New Zealand, and the United States. Antonia was the 2018-19 Composer-in-Residence at Te Kōki–New Zealand School of Music, and between 2014 and 2016 was an Artist-in-Residence with Hubbub Group at the Wellcome Collection in London.
More
The making of bread, etc.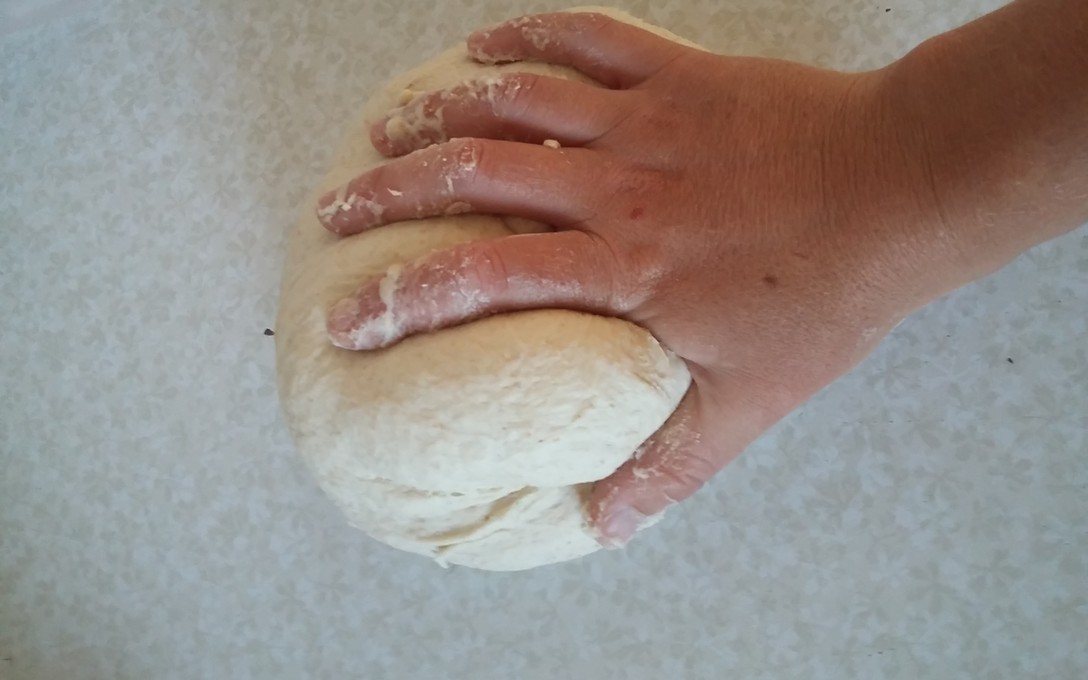 ongoing
4 May – 31 Dec
Zoe Thompson-Moore
For The making of bread, etc. artist Zoe Thompson-Moore will make bread to be shared at selected Enjoy events during the remainder of 2019, collaborating with other women who bake bread at home for each iteration of the project.
More
The making of bread, etc. explores the various forms of labour that are at play in the (re)production of subjects and relationships, both in the gallery and the domestic realm. It will take place on an "as-needed" and "as-possible" basis, eschewing a regular schedule in favour of what is possible—and what creates the best outcomes—for the artist and her collaborators.
Bread is significant because of its relationship to shared and personal histories, including working-class consciousness, customs and practices before and during enclosure of the commons, the agricultural revolution, and later, the colonisation of Aotearoa. In eighteenth-century England, the making and consumption of bread was significantly affected by the move from production based on subsistence, common rights and use value, to a market imperative and production based on exchange for profit.
In her artistic practice, Thompson-Moore navigates the edges between creative practice and maintenance work, highlighting sites and lived experiences of reproductive labour in particular. This is grounded in an understanding of unwaged, feminised work as being an essential part of capitalist social (re)production–the work that makes all other work possible. Maintaining the optimal conditions for breadmaking requires time, attention, care and generosity. Thinking through these conditions of reproductive labour, the artist will use the process of breadmaking to generate new relationships, both with the women she makes bread with and those who eat it.
More