Enjoy
Blog
Here you'll find interviews with artists, reading lists and more. Contributed by Enjoy's interns, staff, artists and friends.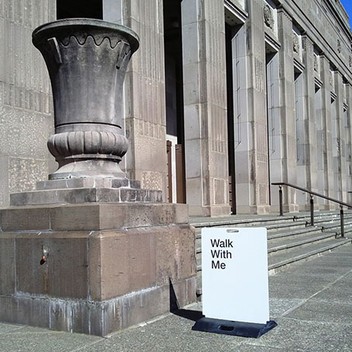 Angela Kilford is a Wellington based performance artist whose practice is centred on the act of walking and conversation as way of examining the physical, cultural and social histories of a given site.
Angela has recently exhibited the Reclamation Walk during the 2014 Performance Arcade and was part of the Enjoy Offsite exhibition The levelling of Puke Ahu in March 2015. Elisabeth Pointon has participated in a number of her works and sat down with Angela to discuss her most recent performance with Aliyah Winter–Walk on Fallow Lands at Toi Poneke.
Read more
Load more