Document Scales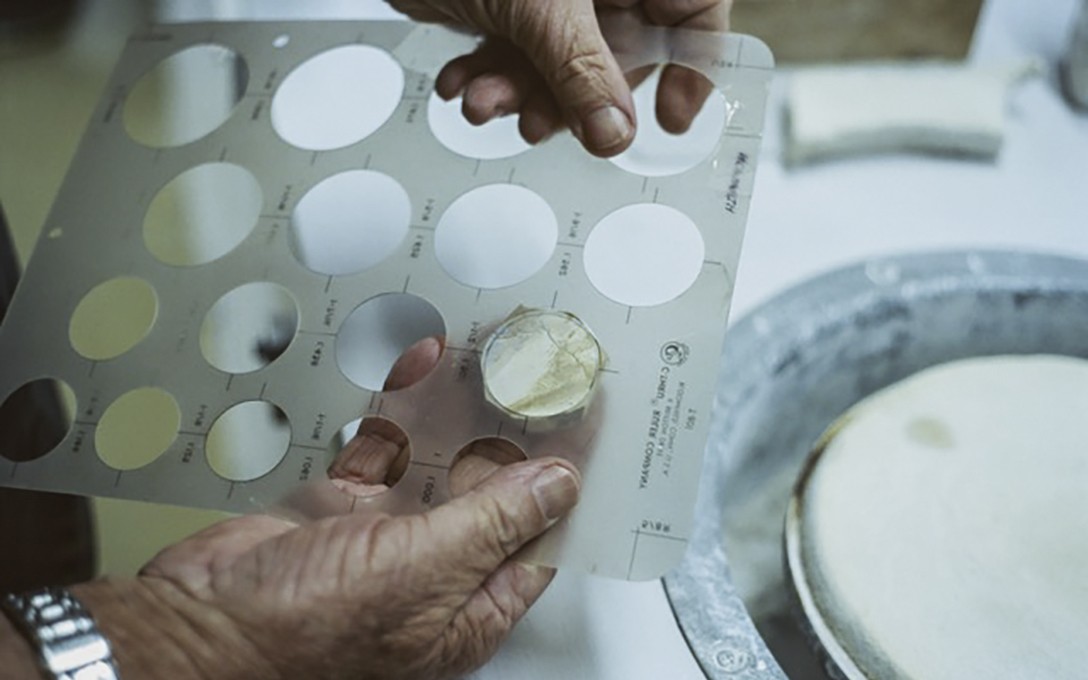 now on
29 Jul – 15 Sep
Ziggy Lever
There is an awkwardness to the way in which a sheet of A4 paper fits inside of a foolscap filing box. 'Foolscap' in the name refers to the foolscap folio, a paper size that is uncommonly used and yet boxes made to its specific measurements are ubiquitous. Though they feel slightly too long for the A4 scale, the foolscap filing box has become standard in the storage of documents, receipts, notes and exchanges.[1]
On a visit to the North Shore Rockhounds, Ron holds a slice of rock up to a cabochon sizing chart. Here a series of holes are used to guide the shaping of the rock into predetermined scales.[2] The guides sit in old ice-cream containers, alongside the home-made tools and collections of the other rockhounds. Slices of rock, ready to be shaped are filed in trays under workbenches.
In the Neues Museum in Berlin, a display of delicate stone tablets and sheets of papyrus slide back and forth from within a series of hidden drawers. Pressing a button on the side of the cabinet labelled "Knowledge: Mathematics and Astronomy", the third drawer from the top slowly moves out and past the camera. After a short time, the drawer retreats, reducing its exposure to sunlight.
[1] The foolscap filing box usually measures 15x10x3.3" (381x254x84mm) and can be found in abundance in offices, archives, and homes.
[2] Cabochons are judged on their conformity to scale, as well as their subjective qualities
More
MATERIALS LIST
"blue rock" lino flooring (10x2m, partially unrolled), powered speakers and stands (grey), foolscap filing boxes IMPACT (cardboard yellow unfolded and stacked), foolscap filing box nets (aluminium, acrylic, lead), replica cabochon sizing guide (clear acrylic, from memory), extension cord (orange), pallet racking (steel, orange beams, green uprights), concrete removed from Enjoy Gallery floor (front room), document IN tray (grey, two levels), lead sheets (cut to foolscap folio 8x13"), half-room lights, photographic darkroom contact print glass (finger prints), aluminium sheet (orange, pen marks), cube and other "NOT-ROCK" objects found at Sulphur Beach, Tāmaki Makaurau (oyster shell, concrete), black glass (plaster drip), shadow aligning with video (at times), acrylic shelves, foam (green, circle), steel rod, counterweight, motor (clockwise rotation), oscillations and counter oscillations produced by the interaction of rotating steel rod and extension cord, quake wax, speaker wire, extension cords (black), Neues Museum Slides (digital video 4:05mins, 2019), WALL TEXT COPY: DRAW 4: ART. The interest of the Greeks for Fine arts is demonstrated by the formulation of lists which, besides enumerating the most famous works of art and nature, also name sculptures, architects and painters (1). Designs and paintings are likewise attested on papyri and parchments (2-6). Some of these served as designs for weaving (2, 5, 6). DRAW 3: MATHEMATICS AND ASTRONOMY. Arithmetic and geometry were strongly developed in Egypt (2) because of the importance of land surveying. Different levels of knowledge including higher mathematics (6) are attested by school texts (4), manuals and arithmetic tables (5,7). Mathematics was also the basis for astronomical calculations in order to ascertain the position of planets (1) and to compose horoscopes (3). DRAW 2: SCHOOL. The pupils in Egypt had to copy letters, words and numbers as well as literary texts in school. A demotic papyrus preserves the earliest example of an alphabet (3). Written accents placed between the words, to facilitate the reading, are preserved on a school tablet inscribed with verses from the Iliad (5). Knowledge in writing and drawing could be applied in the administration, but also for the creation of reliefs and inscriptions (1,2). DRAW 1: WISDOM. Teachings (1-4, 7) communicate the ides of behaviour and action according to the divine righteousness (Maat). They often take the form of a letter or of a text addressed to a son or a pupil. Such concepts of wisdom also found their way into non-Egyptian texts, as for example the Wise Words of Achiqar (6). The Dialogues of Plato also deal with ethically sound behaviour (5)., stereo sound of visitors to the Neues Museum (northern wing) and objects coming into contact with steel structures momentarily during installation (2019-2022), asphalt from outside ST Paul St Gallery, Tāmaki Makaurau (green loading zone), risograph prints of tables from G. Brocardo, Minerals and Gemstones of the World, (Italy: David & Charles, 1982) on pages 2. (Meteoric Iron), 8. (Galena), 16. (Hematite), 15. (Magnetite), 21. (Sulphur), 40. (Turquoise), 72. (Beryl), and 145. (Copper).
More
Everybody Sound System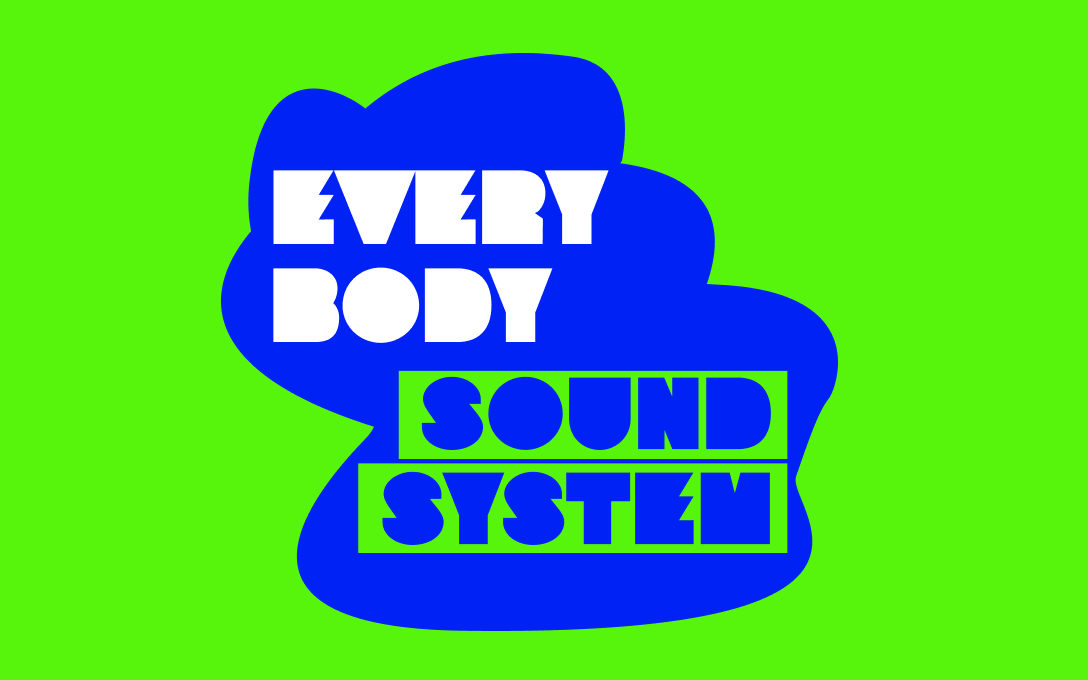 now on
13 Aug – 10 Sep
Eve Armstrong, Gabby O'Connor, Josephine Cachemaille
Everybody SoundSystem is a project about friendship and the transformative potential of creative collective endeavor. For artists Eve Armstrong, Josephine Cachemaille and Gabby O'Connor, dance parties were their first experiences of making installations. These endeavors often involved activating spaces by enhancing sensory environments, usually through repurposing found materials and an ethos of 'making do'.
More
Their project Everybody SoundSystem, revisits the hope and optimism catalysed by the underground dance party scene and explores its capacity to positively affect our sense of everyday life during these troubled times. The project approaches the dance party as a locus for resistance and repair, as a mechanism for coping with the anxieties and uncertainties of the current climate, and as a generous and generative place to experience attachment and connections.
The artists will transform Enjoy into a making-space + installation + party zone equipped with sound systems, lighting, material textures and effects exploring the sensory language of optimistic dance party spaces.
Image: Everybody SoundSystem, design by Jayne Joyce.
ABOUT THE ARTISTS
Josephine Cachemaille is an installation artist who makes paintings, objects and assemblages. She approaches art-making as a place to engage with non-human materials as lively "collaborators" who know things and have the capacity to act.

In the mid-1990s Josephine's life revolved around the excitement and optimism of making and attending dance parties—she was the co-founder and Managing Director of seminal New Zealand dance music festival, the Gathering, from 1996 - 98. Josephine cites these creative collective endeavors as a precursor to her preoccupation with making friendly installations and assemblages concerned with multiple ways of knowing, sensing, feeling and interacting with the world. She traces a path from these events to her ongoing exploration of art-making as a form of "enchantment", as an escape from the ordinary, and as a generous and generative place to experience attachment and connections.
Josephine Cachemaille has a post graduate diploma in Fine Art from Auckland University of Technology and a degree in Psychology from University of Otago. She has won multiple national art awards and has had solo exhibitions nationally and internationally, including representing New Zealand at the Beijing Biennale 2019. Josephine is represented by Sanderson Contemporary in Tāmaki Makaurau, and lives in Whakatu Nelson with her husband, music journalist Grant Smithies.
Gabby O'Connor is an artist with an emphatically spatial and site-specific installation practice. She often works collaboratively with other artists, specialists and communities to engage the potential of materialities to explore her subject matter.
After completing art school in Melbourne, Gabby created sets, lighting and dressing for alternative dance theatre spaces and nightclubs. Strongly involved in the 90s - 2000s club scene, she is now a member of Poneke feminist DJ collective The She Jays whose credo is a shared love of music, dancing and generating opportunities to be together.
Gabby O'Connor is a current PhD candidate at the University of Auckland and has been collaborating with scientists and communities on The Unseen, a social art/social science project concerned with climate change involving 8000 participants across 6 sites in Aotearoa. She has a BFA in Fine Arts Sculpture from the Victorian College of the Arts in Melbourne, and an MA from College of Fine Arts, University of New South Wales. Gabby's artist residencies include Gertrude Contemporary in Melbourne; Performance Space in Sydney, Hiroshima Art Project in Japan, K131 Research Team in Antarctica (2015 and 2016), and Marsden College, Te Whanganui a Tara. In 2017 she presented All the Colours, All the Light at the Sharjah Islamic Art Biennale and then at the Dowse Art Museum 2021-2022.
Eve Armstrong is an artist based in Pōneke who works across sculpture, installation, collage and participative art projects. Her practice examines the sculptural and creative potential of the everyday with a focus on the products and by-products of consumption, and the activities of trade and exchange. Eve's approach is concerned with extending, adapting, assisting and facilitating exchanges of form and value.
From the mid-90s - early 2000s attending and creating indoor and outdoor dance parties with friends and collaborators across Aotearoa was a pivotal part of Armstrong's life. The creative DIY approach and community building experience of making spaces for music, dance and connection has continued to inform her practice.
Eve Armstrong holds a BFA from Elam School of Fine Arts (2003) and is an Arts Foundation of New Zealand laureate (2006). She has exhibited widely throughout Aotearoa including major solo exhibitions at Dunedin Public Art Gallery (2017), The Physics Room, Ōtautahi (2010), City Gallery Wellington (2007) and Artspace, Tāmaki Makaurau (2005 - 6). She has also exhibited internationally including solo projects in The woods that see and hear, Netherlands (2010) and Busan Biennale (2006). Eve's ongoing project Trading Table (2003 -) has taken place in Sydney and numerous Aotearoa locations, most recently as part of three iterations in The Physics Room's Unconditional series in Te Waipounamu (2018). Artist residencies include the Dunedin Public Art Gallery Visiting Artist Programme (2016 - 17), Parehuia - McCahon House Artist Residency (2009) and the Asia New Zealand Foundation/AiR Association Limited Residency in Hong Kong (2008).
More