He waiata aroha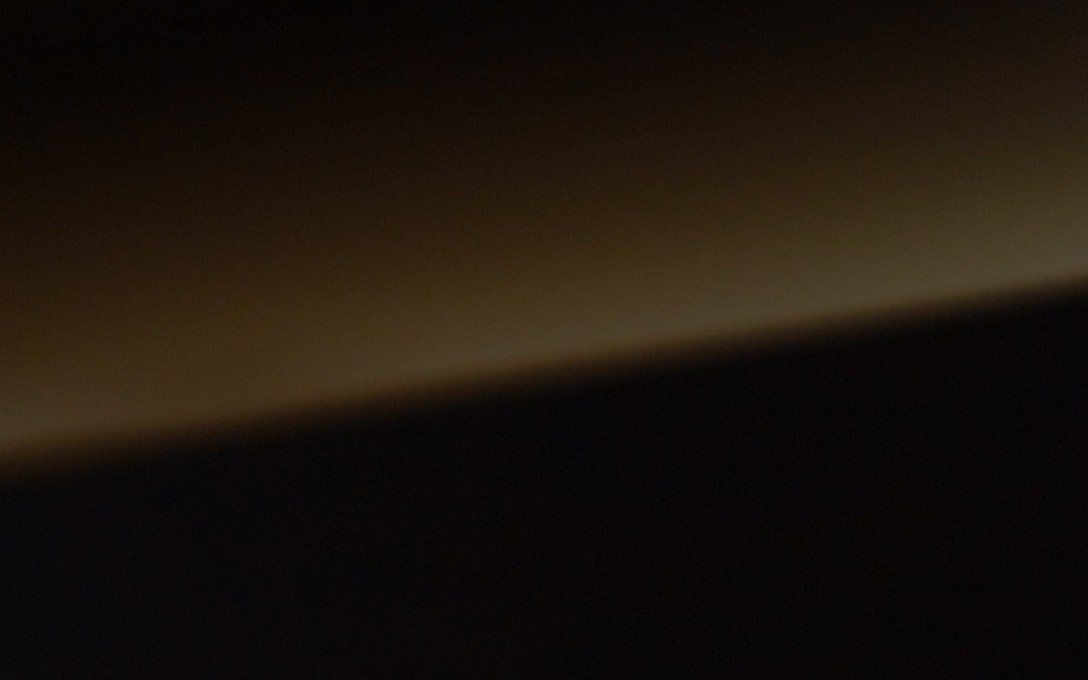 now on
9 Apr – 22 May
James Tapsell-Kururangi
I started making this work when my kuia passed. I traveled home to live at her house for a year. I wanted to be close to her again. A story she told me that has stuck with me: the account of her father's drowning on the Tongariro River in Tūrangi. I have since visited the spot again and again.
How does time pass in a day, in a year, in a life? Within Māori cosmology, Māui and his brothers famously bound Tama-nui-te-rā, onwatcher to our humanity. Before, it was cold and Māori were starved of time. Perhaps our movements were slow. Inhibited by an endless night.
More
He waiata aroha is a new moving-image installation by Tāmaki Makaurau-based artist James Tapsell-Kururangi. Moving closer towards his whānau oral histories, the film meditates on aroha, living and Māori conceptions of time and history.
The work was filmed at two locations: on the Tongariro River, close to where the artist' great grandfather passed, and inside the house of his kuia in Rotorua. The film transits the length of the Te Arawa Waka, as Tama-nui-te-rāi comes to rest. Rather than acting to document these places, the film moves towards a semi-fictional space, where locations dense with meaning and memory for the artist act as touchstones, gateways into an imagined celestial space.
A waiata, composed by the artist, accompanies the images on screen. The waiata contains the many imagined voices of an imagined character: Te Rā; Māui and his brothers; the house of Tapsell-Kururangi's kuia; his great grandfather. Together, these voices pose questions—around place and time, and the human condition. They observe life and death, like the sun rising and setting each day.
Produced by Tapsell-Kururangi in close collaboration with his whānau, friends and mentors, He waiata aroha is a song for the artist's kuia, and for her father.
ABOUT THE ARTIST
James Tapsell-Kururangi (Te Arawa, Ngāti Whakaue, Ngāti Pikiao, Ngāti Mākino, Tainui, Ngāti Raukawa, Ngāti Porou, Te Whānau-a-Rākairoa) is the current curatorial intern for Te Tuhi. He runs Papatūnga in Tāmaki Makaurau. James graduated from Massey University with a Master of Fine Arts (First Class Honours) in 2019. He graduated with a Bachelor of Design (First Class Honours) specialising in photography in 2017. James is an emerging artist and writer; he has exhibited at ST PAUL St Gallery as part of the group exhibition How to live together (2019). His writing has been published with Lieu Journal and the Pantograph Punch.
More
Lay in measures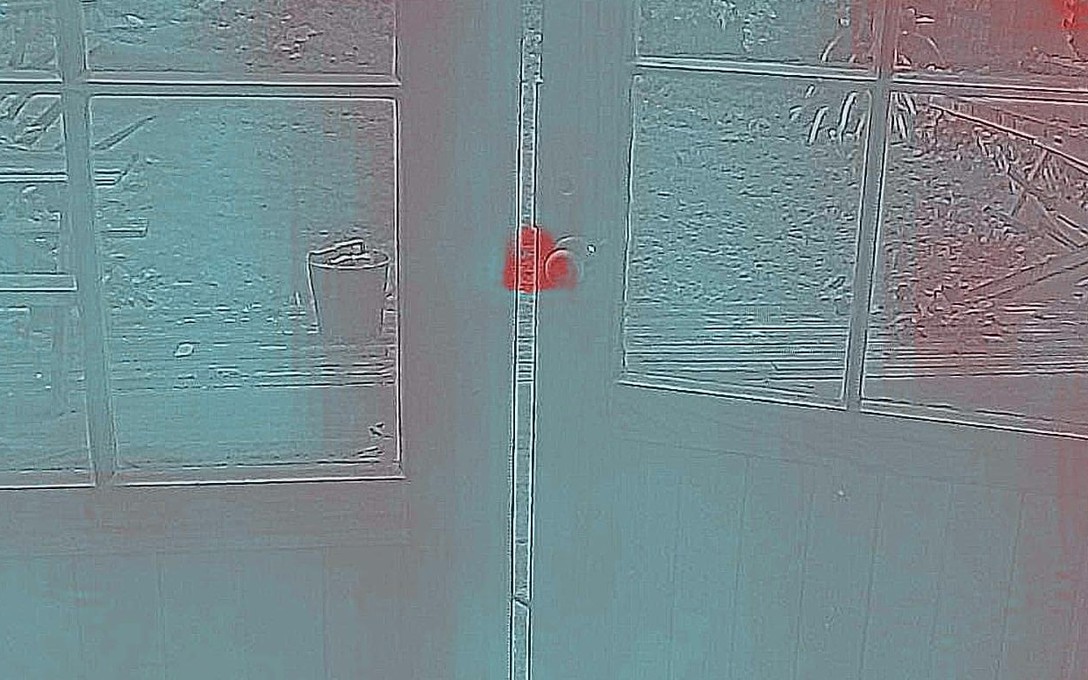 now on
9 Apr – 22 May
Ed Ritchie, Megan Brady
Lay in measures is a new exhibition by Ōtepoti Dunedin-based artists Megan Brady and Ed Ritchie. The exhibition considers how architectural composition unconsciously affects bodily experience, through small-scale interventions of sound, subtle sculptural installations and replicated furnishings.
More
Acting as artist-anthropologists, Brady and Ritchie use the gallery's entryway and the less visible sites of marking and repair throughout the leased building (from missing bricks and the height of doorway frames, to the patterned ridges of keyholes) to reinvigorate what may first slip from attention. The artists take notice of both forgotten and reinserted markings, offering loving attention to the ways that traces left by people affect the present in tiny and detailed ways.
Taking stock of Enjoy's 2019 relocation to 211 Left Bank Arcade from its past life up the stairs at 147 Cuba St, Brady and Ritchie investigate the gallery's relationship to its local surroundings, as well as the audience's relationship to the new gallery. Their experience starts from the doorway, where artworks ask how design forms intuitive experience by examining how a body might enter and exit through space. The exhibition includes an original score by Megan Brady, which welcomes viewers into a world of subtle affectations. Similarly, the artists explore the reassuringly quiet security systems designed to keep people out as much as protect what lies within.
Usually, gallery staff will scrub away evidence of previous shows between exhibitions, offering a completely clean, blank slate. In Lay in measures, the artists choose to celebrate the failure of total erasure and remain in play with past tenants, considering dust an often-ignored inheritance.
Event
Join us for an artist talk with Ōtepoti-based artists Megan Brady and Ed Ritchie, during the last weeks of their show Lay in measures at Enjoy Contemporary Art Space. Hear from the artists about the process behind their show and, in the spirit of friendship, take part in a bracelet-making session together.
More info
ABOUT THE ARTISTS
Based in Ōtepoti Ed Ritchie has a predominantly object-focused practice, working with a range of found materials, often responding to architectural attributes of given space or echoing familiar mechanisms in their assemblage. Ritchie completed a Bachelor of Visual Arts (Hons) in 2017 through the Dunedin School of Art and has since become a founder and co-facilitator of ARI Favour. Recent exhibitions include: Central heating, Dunedin Public Art Gallery, Ōtepoti (2021); Hush Swarms, Hot lunch, Ōtautahi Christchurch (2020); Console Whispers, Blue Oyster Art Project Space, Ōtepoti (2019).
Currently working and living in Ōtepoti, Megan Brady is an installation artist working across multidisciplinary fields. She holds a Bachelor of Visual Arts, First Class Honours from the Dunedin School of Art (2017). She exhibited her first solo show A quiet corner where we can talk at Dunedin Public Art Gallery in 2018. Recent exhibitions include The florist sent the flowers was pleased, Favour, Ōtepoti, 2020; we painted the walls with cracks, Play_Station, Pōneke, 2020; Dead Reckoning, The Physics Room, Ōtautahi, 2019.
More