Enjoy
Blog
Here you'll find interviews with artists, reading lists and more. Contributed by Enjoy's interns, staff, artists and friends.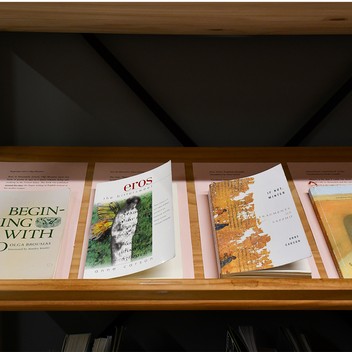 This reading list was compiled by artist Areez Katki alongside the exhibition History reserves but a few lines for you at Enjoy (19 Feb–3 April 2021).
The texts below have been instrumental to the artist's research and practice, with many works in the show responding to the poems and themes of the titles below.
Read more
Load more