Enjoy
Blog
Here you'll find interviews with artists, reading lists and more. Contributed by Enjoy's interns, staff, artists and friends.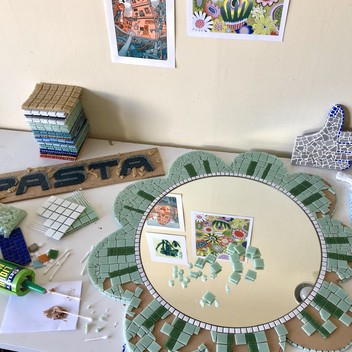 Haere mai whanau and join me, 2021 Tautai arts Intern Sophia Amore Coghini, while we indulge in the fourth in our series of artist interviews.
Pōneke based artist Tallulah Farrar has created the digital illustration He Kanohi Kitea that now enlivens our communal reading room. Tallulah works across multiple mediums, such as digital illustration, textiles, mosaic, murals and animation. Drawing inspiration from the everyday, she uses bright colour and pattern to capture moments of ordinary beauty. Tallulah uses her practice as a tool for playful escapism, influenced by nostalgia and growth. Let's see what she's been up to.
Read more
Load more