Enjoy
Blog
Here you'll find interviews with artists, reading lists and more. Contributed by Enjoy's interns, staff, artists and friends.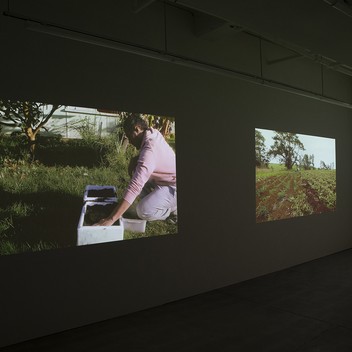 In August 2019, Enjoy presented Matavai Taulangau's solo exhibition Ma'u Pe Kai. Documenting three kumala harvests—one by the Tongan community in Okaihau, Northland, one by the artist's mother in nearby Kaikohe, and one by the artist in Tāmaki Makaura—Taulangau's moving image installation highlighted forms of labour that are often overlooked, emphasising the value of people and their experience.
Taulangau invited friend and fellow artist Salome Tanuvasa, whose work is included in our current exhibition This is a library, curated by Hanahiva Rose, to reflect on his work. We're delighted to share Tanuvasa's text with you.
Read more
Load more