Pieces of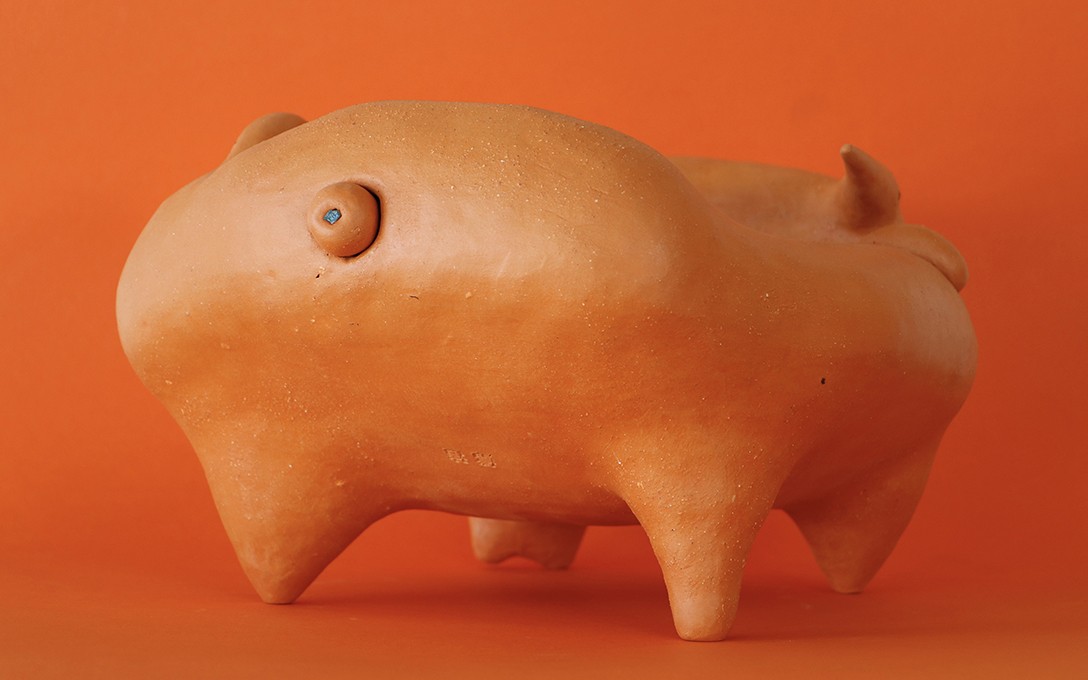 archived
16 Jul – 25 Sep 2021
Ruby 嫦潔 White
Summer Residency
Pieces of is an exhibition of handmade ceramics, video work and biofuel research by Tamaki-based artist and cook Ruby White. Concentrating on rediscovering and repurposing traditional clay working techniques to create functional ceramic cookers White combines old and new technologies to "look with apprehension and hope toward climate change and our collective future."
More
For White the ceramic cookers engage in a conversation around ownership, food sovereignty, and our interaction with the earth. By embracing supposedly obsolete forms of production and consumption White prepares for the apocalypse while grounding her art in tactile expression. These cookers are not untouchable art-objects. They are made with use in mind. During the exhibition selected works will be activated through cook-ups and sharing food. The opening event will feature skewers grilled on the cookers and preserves made by White with locally-sourced ingredients.
As part of a continuing life cycle of use the cookers are available to purchase. They are priced based on weight to emphasise current norms of commodity pricing and labour value.
Pieces of is an outcome of White's research in Pōneke Wellington as the 2021 Enjoy Summer Artist in Residence at the Rita Angus Cottage, an opportunity supported by Enjoy with Creative New Zealand Arts Council Toi Aotearoa and the Thorndon Trust.
Exhibition essay
by Romesh Dissanayake
Read online
About the artist
Ruby 嫦潔 White is an artist who works predominantly with food and ceramics. She uses home cooked and handmade modes of production to interpret and explore culture as commodity, in relation to labour and human evolution.
White graduated from Elam School of Fine Arts in 2014. From 2014-18 she created a series of food pop-ups under the pseudonym Miss Changy. White completed a Diploma in Ceramic Arts at Otago Polytechnic in 2020. As a person of mixed (and alienated) diaspora White works with the idea of inherited memory and uses food to understand and take ownership of her Chinese-Malaysian maternal heritage.