Stay up-to-date with opportunities at Enjoy, as well as our upcoming exhibitions, public programmes and publications by joining our mailing list.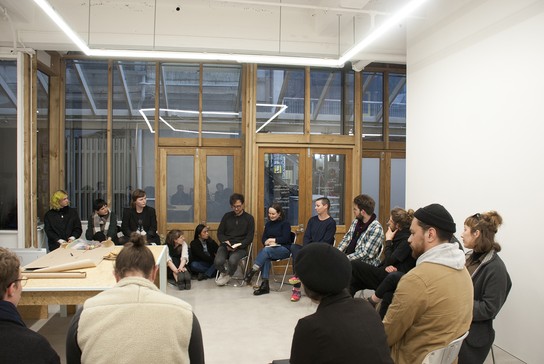 VOLUNTEERING
Volunteers are a vital part of our community, aiding Enjoy's mission to support and challenge artists and audiences.
Opportunities regularly include day-to-day visitor hosting, ensuring people feel welcome in the gallery; assisting with the running of events; assisting with archival and administrative tasks, and can occasionally include assisting artists with research and other projects.
Volunteering with Enjoy is a way of gaining first-hand experience of the behind the scenes work that goes into a contemporary art gallery, developing practical skills and building relationships with artists and those with a shared interest in contemporary art.
If you're interested in joining Enjoy's volunteer programme, we'd love to hear from you. Please tell us a bit about yourself in the form provided below, and email it to Simon at simon@enjoy.org.nz.
Image: Developing an emerging practice with Māia Abraham, 16 October 2019. Image courtesy of Cheska Brown.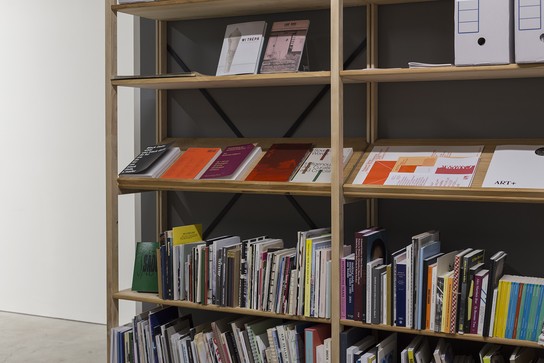 READING AND WRITING GROUP
Enjoy hosts a monthly meeting for people interested in writing around art. Open to all regardless of prior experience, the group is designed to be a peer-led, friendly and informal space for people to discuss their work and reflect collectively on its wider context.
Exploring ideas around how to develop a craft, forms of mentorship and peer-to-peer support and how to rattle and reshuffle the landscape for art writing in Aotearoa, activities include reading published work together, group discussions and feedback sessions.
You're welcome to sign up to join us at any time. Email simon@enjoy.org.nz for further information.
Image courtesy of Cheska Brown.