Enjoy
Blog
Contents
Lockdown Studio Visits #1
September 23 2021, by Ruby 嫦潔 White
Enjoy our new series of artist interviews, conducted by Tautai Arts Intern Sophia Amore Coghini, for a cheeky little insight into what several artists got up to this lockdown. We're starting with Tāmaki Makaurau artists whose planned exhibitons at Enjoy have been disrupted or reschedueled due to COVID-19 Alert level 4 and 3 restrictions.
Artist Ruby 嫦潔 White's exhibition Pieces of is in its final week at Enjoy. Ruby's ceramic works/cookers/creatures are currently stranded in Te Whanganui a Tara until restrictions are lifted allowing Ruby to come pick them up.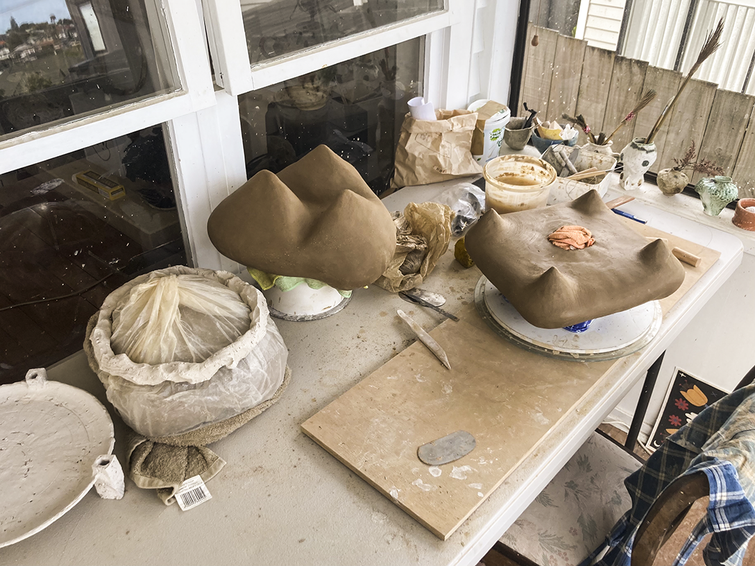 S.C. What makes you happy about what you do?
R.W. The satisfaction of seeing the transformation of materials. Using my hands and getting dirty. What I love about the materials I use is that they require me to be present.
Even when it's "meditative" there's a high level of concentration, you have to be able to respond to what the materials are telling you.
S.C. What have you sketched recently?
R.W. I fell out of drawing a long time ago 🙁 . These days I sketch with clay, most recently just some mugs. But typically I throw and hand-build forms such as cylinders, slabs, pinch pots…squishy things... and assemble them like building blocks to find new compositions. Once I build up, I cut and rip the form down in stages.
I try to work quite quickly and take progress photos of these sketches for documentation. These abstract constructions mainly help to inform my design process for the cookers I've been making, but elements trickle into other pieces too.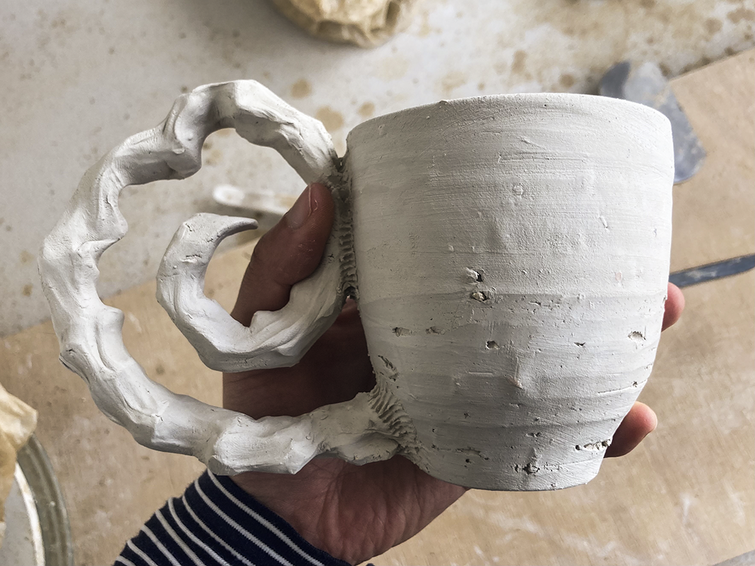 S.C. What are you watching/reading/listening to?
R.W. At the recommendation of a friend I've been listening the audio book Braiding Sweetgrass by Robin Wall Kimmerer. Listening to it feels like you're eating a really delicious, nutritious home cooked meal after a day of only ingesting sugar.

Monday to Wednesday I really look forward to Celebrity Treasure Island 🎣 💫 (team Katipō ofc!)

S.C. What are some skills that you would like to improve on?
R.W.

- Become an Excel spreadsheet PRO.
- Better at styling my hair.
- Learning more about gardening & relaxing.