Enjoy
Blog
Contents
Ko wai a Māpihi? This is not water. Reading list
May 23 2022
Ko wai a Māpihi? This is not water is an exhibition backed by a lot of investigation conducted by the artists Cae and Nick and the communities and people who's knowledge they have drawn on. Books and essays, as the research materials behind the scene, have also been included as an integral part of the resultant exhibition, the presence of which is of great importance to accomplish the artists' aim in this exhibition.
While some books are provided by the artists themselves, for which we are sincerely grateful, others are chosen from Enjoy's reading room. The following list includes six readings from these books.
City Gallery Wellington. PARIHAKA – The Art of Passive Resistance. Victoria University Press, 2005.
(Available in Enjoy's reading room)
Parihaka: The Art of Passive Resistance commemorates and explores one of the major historical events in the history of Aotearoa New Zealand – the invasion of Parihaka, Taranaki, by Pakeha soldiers in 1881. It considers the events leading up to the invasion and the immense strength and spirit of the Parihaka community which continues today. Over one hundred and twenty years of art, poetry and waiata were brought together for the exhibition, held at City Gallery, Wellington during the summer of 2000 and 2001.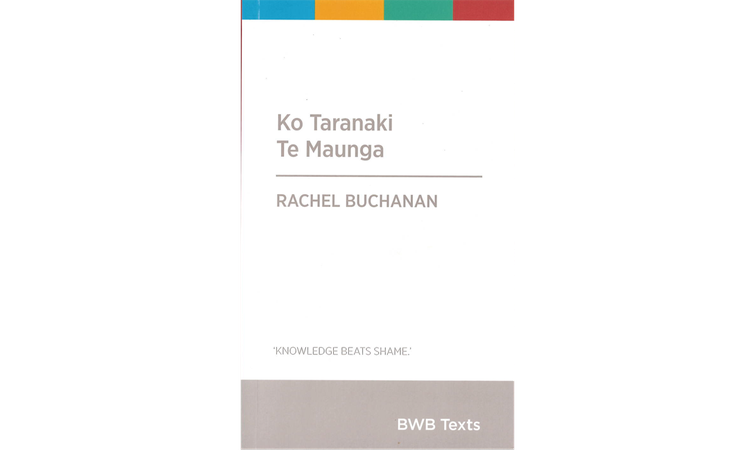 Rachel Buchanan. Ko Taranaki Te Maunga. BWB Texts, 2018.
(Available in Enjoy's reading room)
In Ko Taranaki Te Maunga, Rachel Buchanan tells her own, deeply personal story of Parihaka. Beginning with the death of her father, a man with affiliations to many of Taranaki's eight iwi, she describes her connection to Taranaki, the land and mountain; and the impact of confiscation. Buchanan discusses the apologies and settlements that have taken place since te pāhuatanga, the invasion of Parihaka.
Lachy Paterson; Angela Wanhalla. He Reo Wāhine – Māori Women's Voices from the Nineteenth Century. Auckland University Press, 2017.
A bold work that rediscovers the lost voices of Māori women in nineteenth-century New Zealand through their own words – the speeches, letters and testimonies that show a vibrant culture of powerful and learned women.
J.C Sturm. Dedications. Steele Roberts Aotearoa New Zealand, 1996.
J.C. Sturm's first poetry collection, Dedications, was published in 1996 to widespread acclaim. Accessible, haunting and wise poems about children, mokopuna, friends, her late husband, and Maori identity. The cover illustration was by her son, John Baxter.