Enjoy
Blog
Contents
New titles in Enjoy's library
October 25 2019
When Enjoy relocated earlier this year, we established a new reading room and multi-use space, and expanded our library collections through a number of generous donations from art spaces and publishers from Aotearoa, as well as new purchases from international art publishers such as World Food Books, Printed Matter and Sternberg Press. In this post, archive and library intern Connie Brown previews some of her favourite new titles. Enjoy's reading room is an open-access resource for students, artists, writers and the general public for reading, research and collaboration. We invite you to pop in anytime during our opening hours and read some of these new books!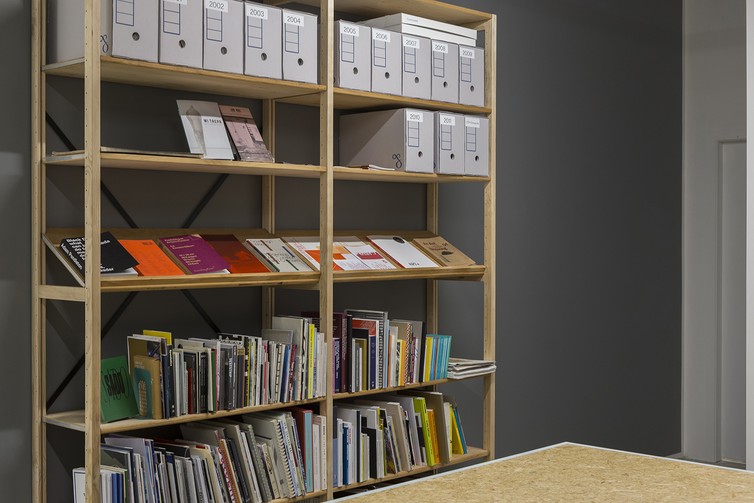 Games and Politics
Curated by Jeanette Neustadt and Stephan Schwingeler
Goethe-Institut, Munich; ZKM Center for Art and Media, Karlsruhe, 2016
Donated by The Physics Room, Ōtautahi Christchurch
Does tetris have an ideological agenda? Is Grand Theft Auto a tool of political resistance? Though we might be inclined to scoff at these questions, Games and Politics takes them seriously in order to explore the complex cultural standing of games, and the manifold possibilities for play, dissent, storytelling and connection that they offer their creators and users. Games and Politics is the catalogue of an interactive exhibition of the same name, which was first developed in 2016 by the Goethe-Institut and ZKM Centre for Art and Media, and has since travelled internationally, including to The Physics Room in Ōtautahi Christchurch. Through a selection of critical essays and interviews with game designers, the catalogue argues that "a game is never just a game." Rather, a game is always an entire world, complete with the exclusions, allegiances, utopian/dystopian imaginaries and ethical dilemmas which order and disorder our reality.
Virtual spaces are becoming increasingly more difficult to designate as purely virtual, Games and Politics greets that disintegration with an optimistic yet critical account of how this might be negotiated.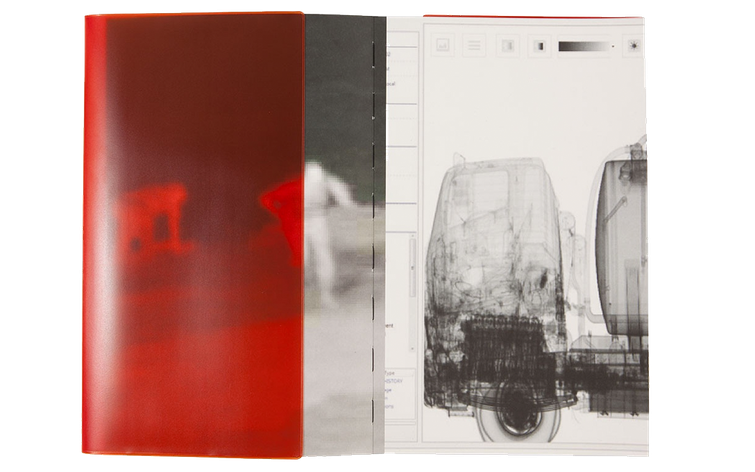 They've Made Us Ghosts
Produced by Christoph Oescheger and edited by Christof Nüssli and Chiara Zarotti
Cpress, Zurich, 2017
Purchased from Printed Matter, New York
In popular media, the migrant crisis is often framed as something that has happened to Europe. Though a seemingly tiny detail, this 'to' contains a whole psychology of colonial denial wherein European states get to play the unassuming victim of mass-migration, rather than its primary perpetrator. In They've Made Us Ghosts, Swiss artist Christoph Oescheger unsettles this narrative and points to the violence that has both created this situation and which continues to structure it. His images chart the endless fences, shipping container housing units, security check-points and police vehicles which form the refugee camps in Calais, interspersed with depictions of the ad-hoc dwellings fashioned by the camp's residents. Embedded within both these two very different forms of 'shelter', Oescheger suggests, is Europe's power to further displace. Impermanence, precarity and disdain, are the ever-present subtext of refuge in Europe, which it provides only reluctantly, as though it were doing a favour, rather than paying its dues.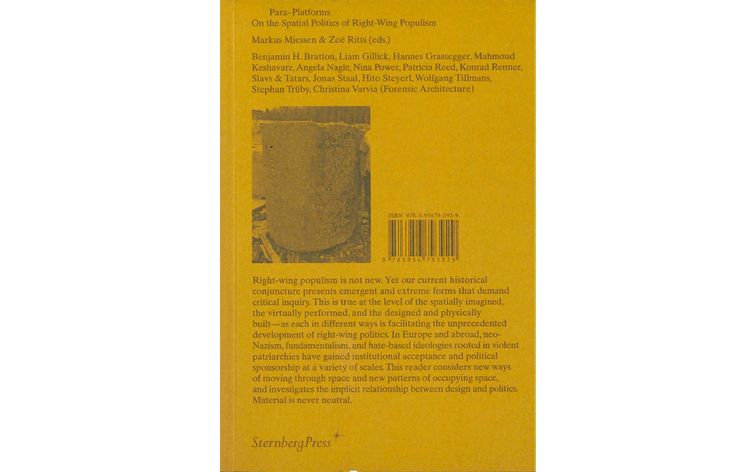 Para-Platforms: On the Spatial Politics of Right-Wing Populism
Edited by Marcus Miessen & Zoë Ritts
Sternberg Press, Berlin, 2018
Purchased from Footprint Books
The opening line of Para-Platforms states what seems all too obvious in the still-violent wake of the 2016 US presidential election, "Right-wing populism is not new." However, for its novel and nebulous strongholds in virtual spaces, as well as its always-morphing aesthetics and language, present iterations of extremist culture demand new critical attention and strategic counter-formations. Para-Platforms is a reader which looks to understand where and how these politics are operating as a starting point for considering where and how they can be opposed. Nina Power's essay, "Negative Internationalism and Shame as Strategy," is a particularly poignant example of this project, asking whether shame, weakness and vulnerability can be leveraged as a source of international solidarity that stands in opposition to the prideful and segregationist mentality of the far-right.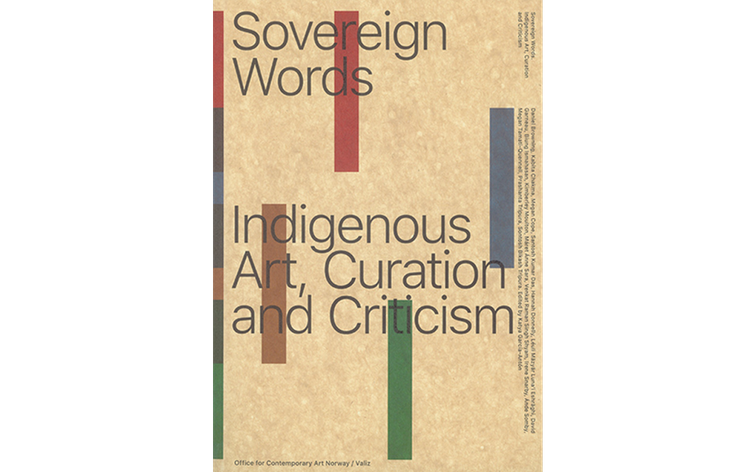 Sovereign Words: Indigenous Art, Curation and Criticism
Edited by Katya García-Antón
Valiz, Amsterdam, 2018
Purchased from World Food Books, Melbourne
Since the early 2000s, the international art circuit has adopted a deliberately global approach to curation and collection. Indigenous Art has been swept up in this tide in what has come to be known as art's 'Indigenous Turn'—a shift generally understood to have ushered in a new era of inclusivity and a new level of recognition for Indigenous art practice. Sovereign Words is an overdue anthology of Indigenous perspectives on this process, which suspends the aforementioned assumptions and the fantasy they sustain, and instead addresses some of the conditions and challenges the turn has created. Sixteen writers, curators, and artists of Indigenous heritage reflect on questions of sovereignty, hegemony and knowledge building in this context, and through their consideration, map out a future of alliance and collaboration for Indigenous and non-Indigenous cultural agents alike.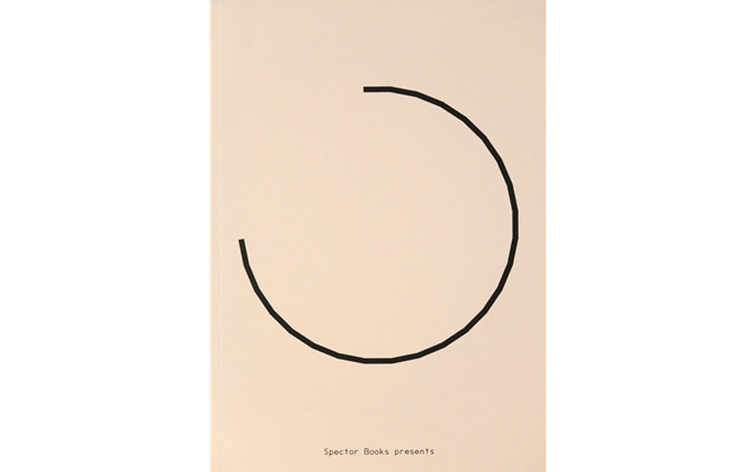 Shut Up I'm Counting!
By Felix Salut
Spector Books, 2014
Donated by split/fountain, Tāmaki Makaurau Auckland
Publications are an important focus of Enjoy's kaupapa, as is experimental and challenging artistic practice. With this in mind, Felix Salut's Shut Up I'm Counting! is an exciting addition to the library. The 160-page book is essentially a print-translation of the artist's 15-minute film of the same name. It sits somewhere between a script, a visual essay, and work of surrealist fiction, and blurs the lines between the written, spoken and graphic 'word'. The world the story inhabits is saturated with symbols and signs, but any meanings the reader might wish to attach to them or orient themselves with are suspended. Deciphering this strange universe is, just as the characters find, a fruitless task. For Salut, however, this absurdity is an opportunity to play, and this apparent meaninglessness is simply a gateway to unexpected meanings.