Enjoy
Blog
Contents
This is a library, a reading list
April 09 2020, by Hanahiva Rose
Our exhibition This is a library draws upon curator Hanahiva Rose's ongoing research into Pacific exhibition histories in Aotearoa. Here, Rose shares a list of readings and resources that contributed to her thinking, and offer insight into the practices of the four artists included in the show: Teuane Tibbo, Claudia Jowitt, Christina Pataialii and Salome Tanuvasa.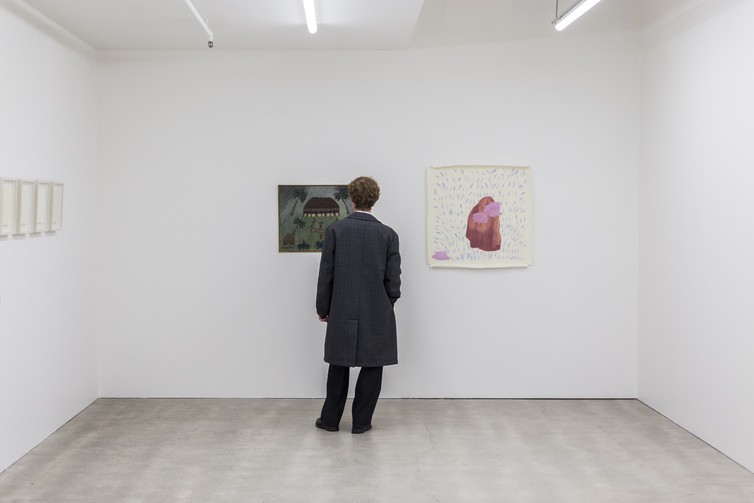 Te Moemoeā no Iotefa, Sargeant Gallery, Whanganui, 15 December 1990–3 March 1991
Curated by Rangihiroa Panoho
Download PDF exhibition catalogue
Bronwyn Fletcher, "Between Fine and Folk: The Paintings of Teuane Tibbo," Art New Zealand 105, Summer 2002–03
Linda Tyler, "From the collection," University of Auckland, n.d.
Claudia Jowitt, Profile, Art News NZ, Autumn 2019
"Feminine Painting/Painting Feminine: An Exchange Between Painters Claudia Jowitt and Amber Wilson," The Pantograph Punch, 2 April 2016
Peter Shand, "Salome Tanuvasa: In a Midnight Hour," Tim Melville Gallery, September 2018
Lucinda Bennett, "A Place Like Belonging: On Christina Pataialii," The Pantograph Punch, 25 February 2019
Jim Vivieaere, "The Island Race in Aotearoa," Artlink 16:4, 1996
Francis McWhannell, "Auckland: Christina Pataialii On The Lam," Art New Zealand 170, Winter 2019
Quishile Charan, Salome Tanuvasa, The sea brought you here, edited by Sophie Davis and Louise Rutledge, Enjoy, 2017. Published on the on the occasion of Quishile Charan, Salome Tanuvasa, Namesake, 29 June–22 July 2017.
Ioana Gordon-Smith, "Four Pacific Female Painters: A review of This is a library," The Pantograph Punch, 10 April 2020