Enjoy
Blog
Contents
2022 Summer Residency
February 03 2022
We're pleased to announce Eleanor Diaz Ritson is our 2022 Summer Resident. A painter and writer based in Te Whanganui-a-Tara, Eleanor will join us as artist-in-residence from 14 February–26 March 2022, staying at the Rita Angus Cottage in Thorndon.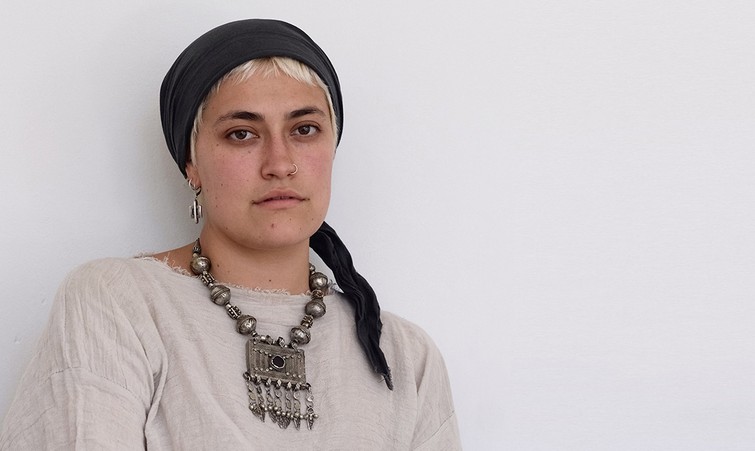 Eleanor's painting practice brings forth the related mineral nature of rock, soil and bone from the inner reaches of our bodies and minds. Her distinctive textural approach melds earth-material into body-scape, depicting both human figure and geological form with turbulent strokes.
As an artist of Mexican-Pākehā descent, Eleanor views her art practice as an act of personal decolonisation, accessing spaces of altered perception, away from the contemporary norms of a Pākehā-Aotearoa worldview. Her work's interruption of conventional perception strives to provide a medium towards reconceptualising our present and future.
During her residency Eleanor will embark on a new body of painted and written works, emboldened by Rita Angus' unwavering artistic passion and vision; and captivated by the immensity of earth forms and the geological and emotive manifestations of deep-time processes.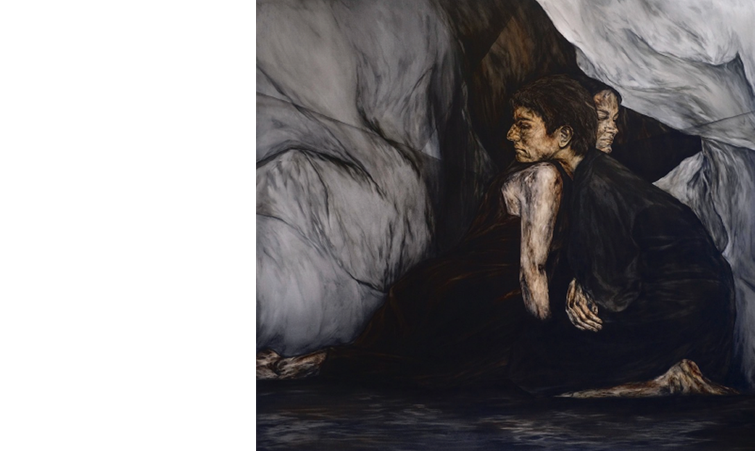 ABOUT ELEANOR DIAZ RITSON
Eleanor Diaz Ritson graduated from Toi Ruawhārangi College of Creative Arts Massey University with a Bachelor of Fine Arts in 2021 and commences further study (Master of Fine Arts) in 2022. She has participated in two Massey University exhibitions, Undescried (2020) and Exposure Graduate Exhibition (2021), in addition to a group show at Ngaio Anglican Church All Saints, O (2021). Her written work My Body of Skeletons featured in the limited-edition collaborative publication, Omelette (2021).
Following her residency, Eleanor will present an exhibition project at Enjoy in late-2022.
Website: eleanordiazritson.com
Instagram: @eleanordiazritson
We're delighted to be partnering with the Rita Angus Cottage Trust on the delivery of our residency programme. This is the fourth year of Enjoy's partnership with the Rita Angus Cottage Trust, following residencies by Ruby嫦潔 White (2021), Daegan Wells (2020) and Sorawit Songsataya (2019).