Through Claystone Eyes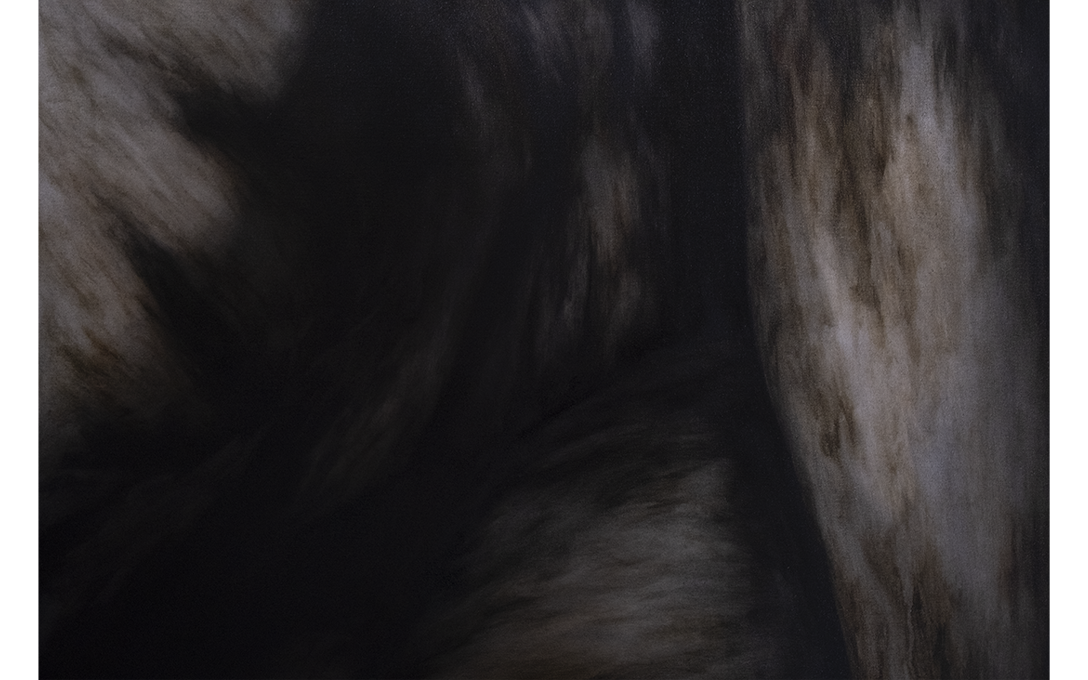 archived
24 Sep – 5 Nov 2022
Eleanor Díaz Ritson
Summer Residency
"Through my claystone eyes, I experience both body and place as lively; unmoving yet turbulent…Body-form becomes earth-form, landscapes of bone, rock and earth fluidly span time to the inner reaches of our bodies and minds."-Through Claystone Eyes, Eleanor Díaz Ritson.
More
A perception of ourselves as superior to nature fosters a globally shared sentiment of atomisation, cutting our connection with both our ancient selves and our ecosystems. The depth of time, and the richness of nature have been reduced to an endless, reactive 'present' and a still, inert 'other', which in turn impoverishes our own beings. Of dual Mexican and Pākehā descent, Eleanor Díaz Ritson seeks to reconnect this severance through an art practice that is simultaneously an act of personal decolonisation. Her painting and writing interweave us with the earth and amalgamates the immortal with the transitory.
"Perhaps with vision refreshed we can permit ourselves a moment of reverie: the quotidian is suspended; time changes; we can consider a way forward in this world."
Many of Eleanor Díaz Ritson's art works incorporate a written component, treading between imagined and literal narratives. Through Claystone Eyes is also a handmade book featuring writing and images by the artist. Limited copies are available during this exhibition.
Header image: Eleanor Díaz Ritson, Cuerpo Cueva (Cave Body), 2022, water-mixable oil on canvas, 60.7 x 83.5 cm.
Exhibition Essay
By Rosie Stack
Read online
About the Artist
Eleanor Díaz Ritson is a painter and writer based in Te Whanganui-a-Tara. Born in Ayapango, Mexico, she is currently studying towards a Master of Fine Arts at Toi Ruawhārangi College of Creative Arts Massey.
Through Claystone Eyes is an outcome of Eleanor's research in Pōneke Wellington as the 2022 Enjoy Summer Artist in Residence at the Rita Angus Cottage, an opportunity supported by Enjoy with Creative New Zealand Arts Council Toi Aotearoa and the Thorndon Trust. During her residency Eleanor was emboldened by Rita Angus' unwavering artistic passion and vision; and captivated by the immensity of earth forms and the geological and emotive manifestations of deep-time processes.