Against Nature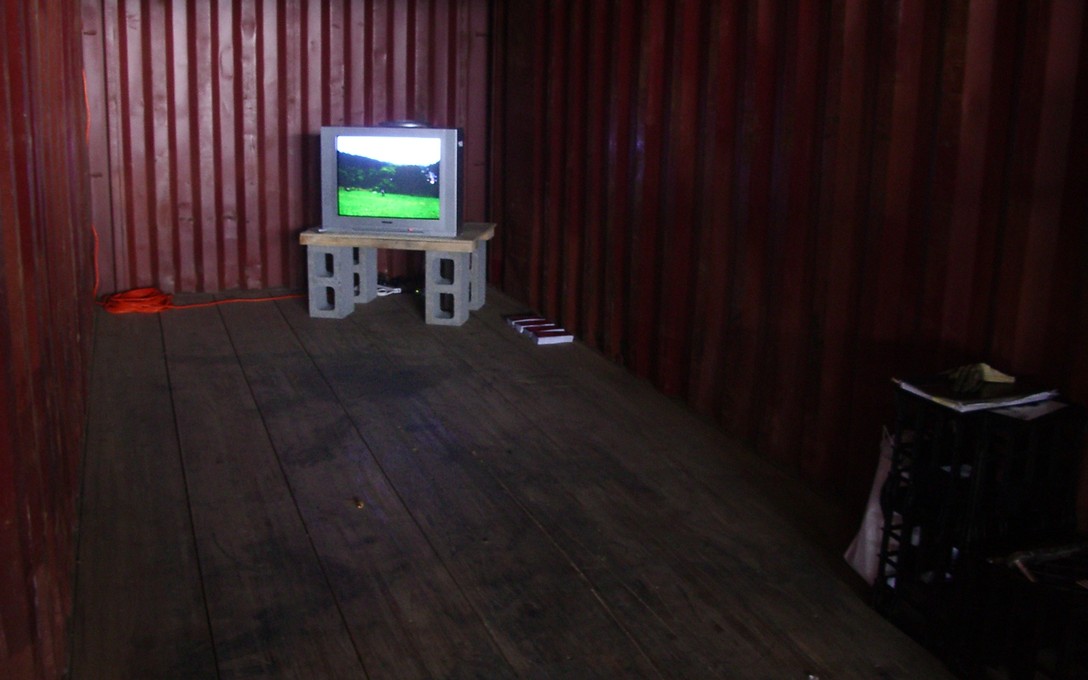 archived
15 Mar – 26 Mar 2006
Daniel du Bern, Nicholas du Bern
Local artist Daniel du Bern was selected to represent Enjoy at the 2006 Next Wave Festival.
More
The 2006 Next Wave Festival was themed Empire Games to coincide with the 2006 Melbourne Commonwealth Games, which took place from 15 to 26 March 2006 in Melbourne, Australia. The program for the Empire Games Festival engaged with Melbourne's characteristic architecture and urban space. The Containers Village at Melbourne's Docklands presented the work of forty-three Commonwealth artist-groups in shipping containers.
Daniel's video work Against Nature documents two brothers fighting within verdant surrounds and continues in the long-standing tradition of New Zealand landscape art. Here nature appears as a contested site; the protagonist's irreverent actions presenting a light-hearted critique upon issues of land and place within contemporary urban society.
Curated by Jessica Reid
Catalogue
Daniel du Bern, Nicholas du Bern
Edited by Jessica Reid
By Daniel du Bern, Nicholas du Bern
Download PDF