An Imaginary Archive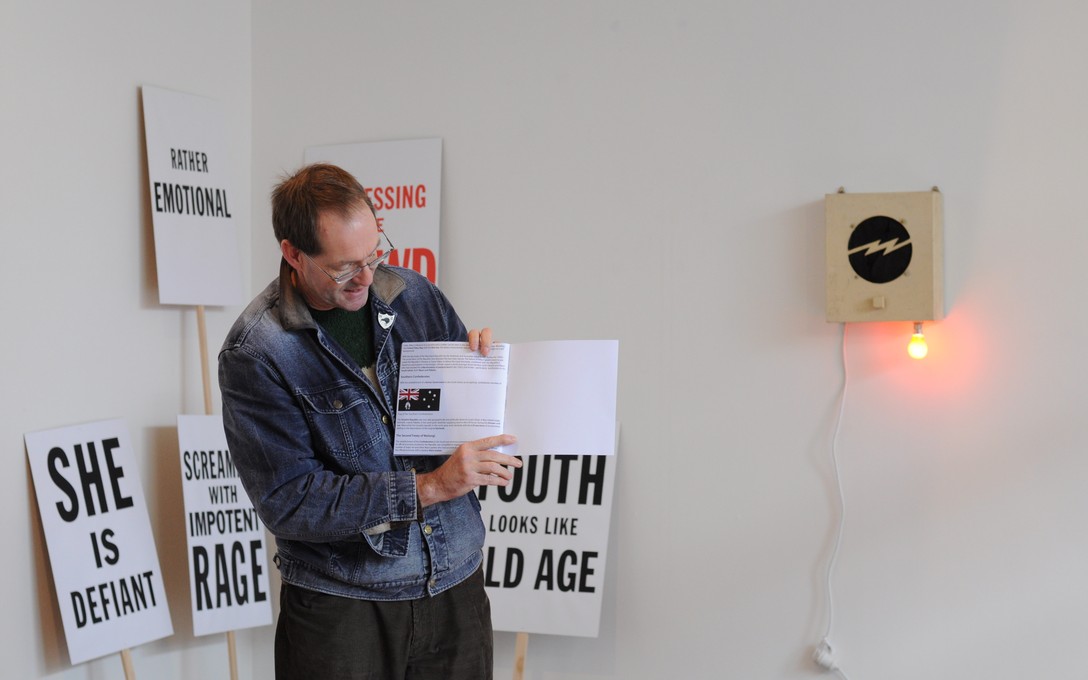 archived
3 Jun – 27 Jul 2010
Gregory Sholette
The Wellington Collaboratorium
Over the month of June, New York-based artist, writer and academic Gregory Sholette, will be artist in residence at Enjoy.
More
Sholette's residency project takes the notion of collaboration as a living, working material to be uncovered, explored, and put into motion. The project has developed from a series of open calls for participation, and as a result Sholette has been working with artists and collectives in the months building up to the residency.
These artists include Danna Vajda (NY), Darra Greenwald & Josh MacPhe (NY), Grant Corbishley (NZ), Matt Whitwell (NZ), Bryce Galloway (NZ), Johan Lundh (NY/Sweden), Lee Harrop (NZ), Malcom Doidge (NZ), Murray Hewitt (NZ), Oliver Ressler (Austria), Yevgeniy Fiks (NY), White Fungus (Taiwan), Maureen Conner (NY), Olga Kopenkina (NY), Jeremy Booth (NZ), Jeffrey Skoller (NY), and Ellen Rothenberg (Chicago).
A public art project, An Imaginary Archive of novels, brochures, catalogues, pamphlets, newsletters, and other publications and material will infiltrate Enjoy and other Wellington locations during Sholette's residency. Inserted into a number of second-hand bookstores and other public places, this archive moves to present an alternative vision of the realities our society might inhabit, had the world been shaped differently. Sholette explains, that 'the exact content of these "para-fictional" publications including their layout and cover illustrations will be articulated within the processes of the Collaboratorium, but the goal will be to imagine an alternative future in which various artists groups and collaborations successfully changed the culture of Wellington, New Zealand, the region, and the world.'
Catalogue
THE WELLINGTON COLLABORATORIUM WITH GREGORY SHOLETTE
Download PDF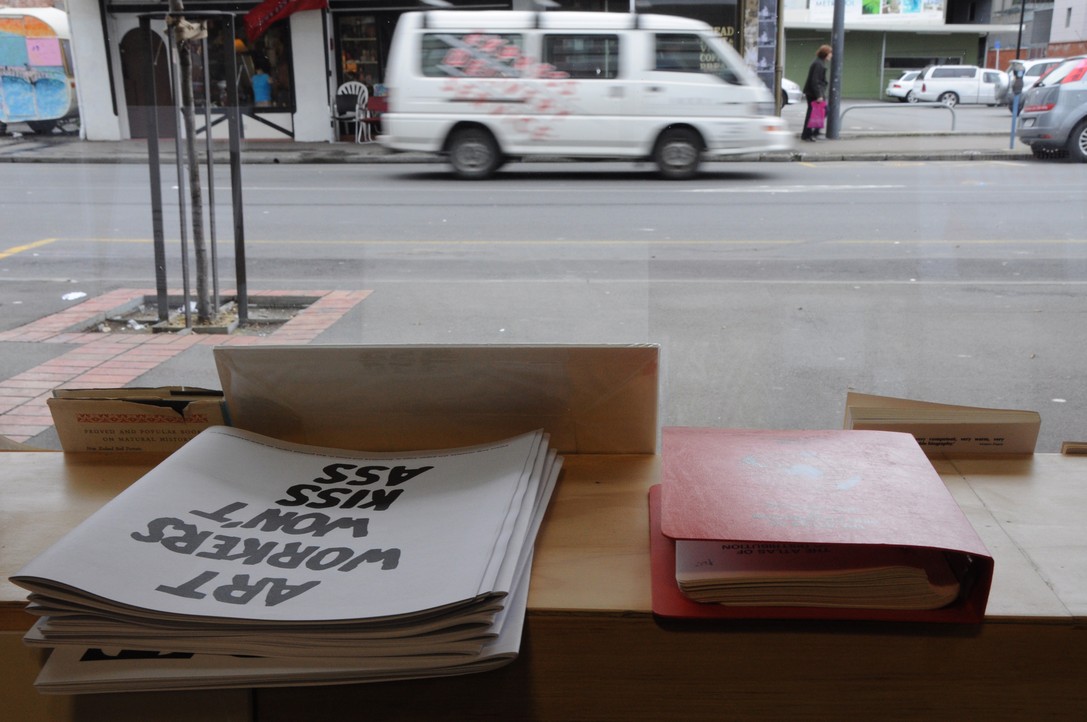 About the artist
Sholette is a New York-based artist, writer, and founding member of the artists' collectives Political Art Documentation/Distribution and REPOhistory. He is also the co-author of several key publications: Collectivism After Modernism: The Art of Social Imagination after 1945 with Blake Stimson (2007), and The Interventionists: A Users Manual for the Creative Disruption of Everyday Life with Nato Thompson (2004, 2006). Sholette's collective practice is a concrete exploration into the nature and fabric of collaborative, contemporary art practice and serves as the starting point for an investigation into the philosophical foundation of collaboration.
Sholette's residency was made possible through a partnership between Enjoy and Dr. Sondra Bacharach, Senior Lecturer in the School of History Philosophy Political Science and International Relations, Victoria University of Wellington. The project is generously supported by Wellington City Council, the Marsden Fund, Victoria University of Wellington School of Design, Wellington City Library, Quilters Bookshop, Arty Bees Bookshop, Creative New Zealand, Adam Art Gallery, Massey University School of Fine Arts, Radio Active, and Datastream.