Best Before
archived
25 Jul – 30 Jul 2000
Andrew Thomas
The fourth show in the Viewfinder series was an installation by Andrew Thomas.
More
The instillation involved a fruit box interior painted white, a best before date (the date the exhibition closes) and a set of bags filled with air labelled as having come from some of the dealer galleries in Wellington and their current shows, included with their best before dates.
The work was somewhat political, referencing the names and numbers of galleries which function by commission from the artists they exhibit. The work functioned in two parts; the box and use by date refered to the exhibition itself and adressed the perishable product nature of site specific shows exhibited for a limited time in generecised (white walls, polished wood floors etc.) galleries.
The bags were an extension of this concept; all shows in galleries being 'packaged products' and the nature of the dealer gallery infrasture enforcing this product based perception of art in Wellington. The artist also included a bag for his own show. The best before date was printed on the outside of the window thus placing us all in the bag for this untitled work.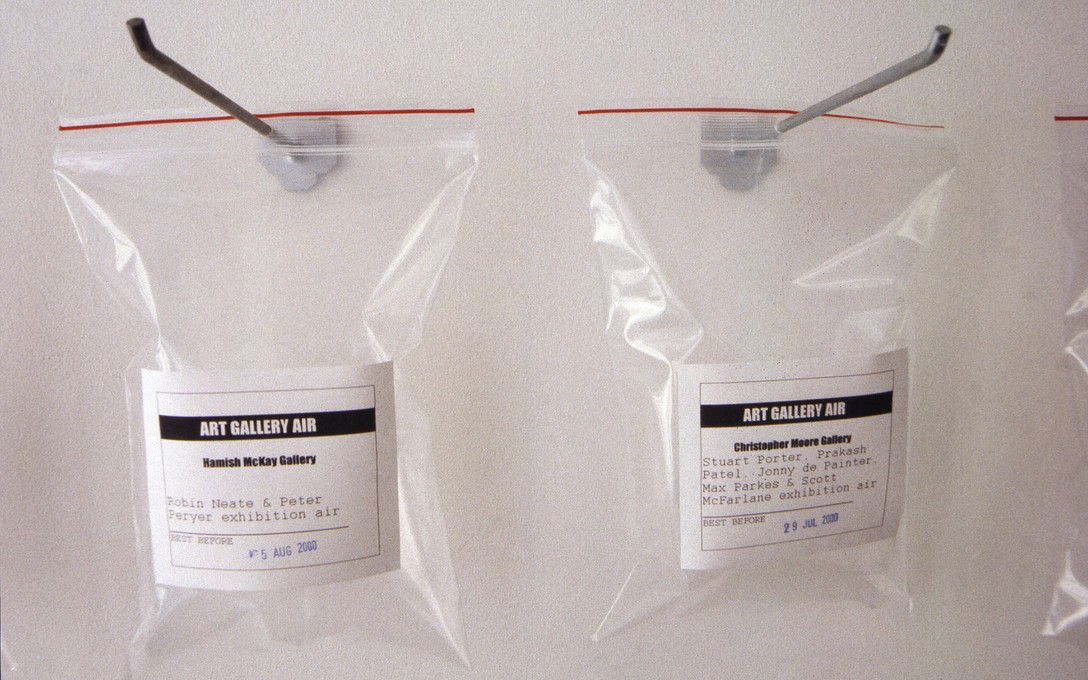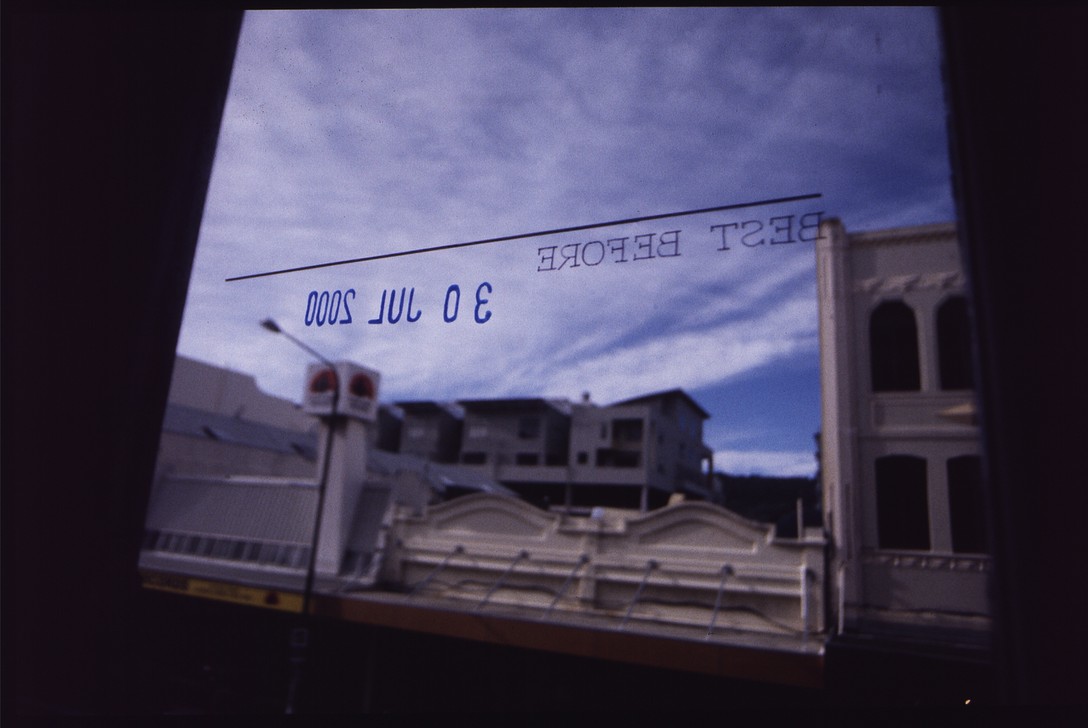 The Viewfinder series (July – August 2000) was a series of shows, each lasting one week and revolving around the presence of the five windows in the Enjoy gallery.