Enjoy
Blog
Contents
Life Drawing
April 24 2014, by Lucy Ryan
Drawing practice is very important when you're doing an arts degree, and it's easy to get caught up in an intense pencil sketch or portrait.
Sometimes I've labored over a picture for hours convinced I've got the proportions right and that this will be my opus. I have then drank too much tea, gone to the loo, and come back horrified at the wonky nostrils on a portrait that looked pretty human before.
Going to a life drawing class every Thursday has definitely helped me out with this problem, with the fact that it's student-run being an added bonus. Having no teacher and free reign on the ipod has definitely improved my work, because I don't have to think about getting the proportions of the model perfect, or what I'll use the drawings for. There is a time limit for each pose so that the model doesn't get sore, and that means I don't have the time to obsess about tiny details like earrings or individual hair strands.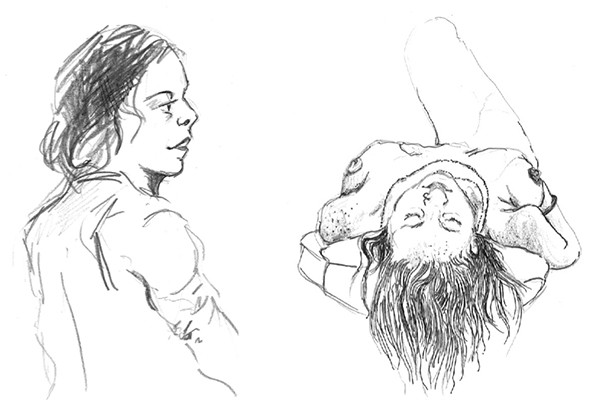 Classes are $5 or under, and are held in the evening from 6 till 8pm at Massey University Wellington in 2C06, (block 2, ground level, classroom 6). They are open to all members of the public- whether you're starting out as a beginner or looking to brush up on your drawing skills, so don't worry, no one will judge you if your nostril depiction is a little off.