Enjoy
Blog
Contents
Lego and Other Art in Dunedin
July 08 2014, by Jordana Bragg
For the third consecutive morning in a row, caffeinated beverage in hand, I walked up George Street towards The Octagon.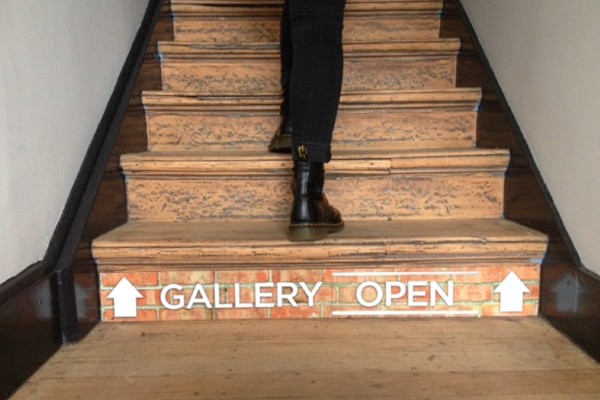 I am adamant that today will be the day I finally complete my miniature Lego construction of City Gallery at Olfur Eliasson's Cubic Structural Evolution. The show is a playfully interactive space on the first floor of the Dunedin Public Art Gallery. It invites gallery goers to contribute to the construction of a Lego city using thousands of white Lego bricks, (open until the third of August). To my dismay, I discovered that once again someone had refashioned my current project into the walls of their own Lego tower since when I left yesterday. Due to the nature of the work I was simultaneously flattered that someone had considered my construction worthy of use for their own, and also slightly indignant about having to choose whether to tear their tower apart or start mine all over again. After some negotiation, we decided that the quiet contemplative atmosphere of the gallery space need not be disturbed by me flailing about trying to knock over and catch a one metre tall Lego tower; I resolved to begin again. With a considerable amount of help from Sophie, the Lego City Gallery was complete. It made for one of the many highlights of my art binge in Dunedin. With such a success so early in the day, we eagerly set off to see more of what Dunedin art has to offer.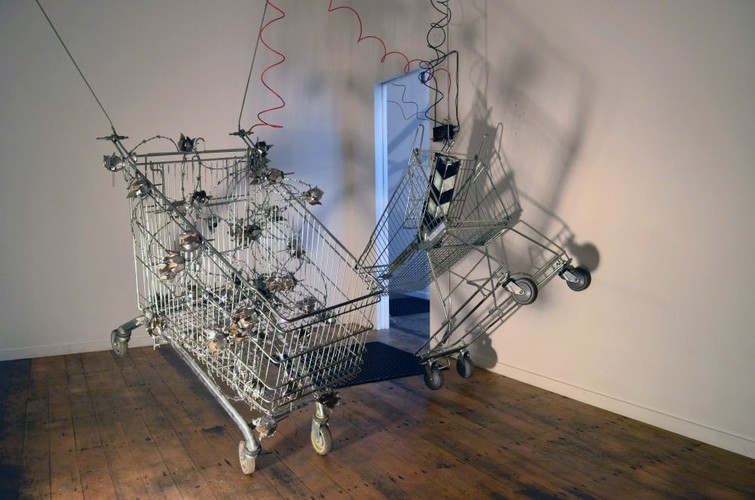 To my knowledge I managed to visit all the galleries within walking distance from the city centre, and I was not surprised that in each I found extremely interesting and engaging works of art. This statement applies especially to the exhibition Attachment Drawing: Interface, at Blue Oyster Gallery, where Ali Bramwell's activated sound sculptures had me feverishly moving through the space with excitement.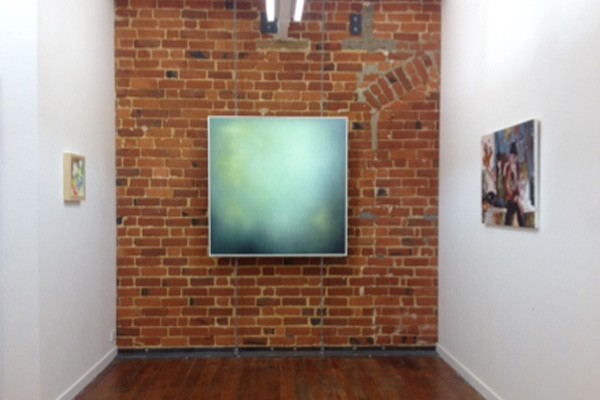 After such vigorous interaction, the stairs heading up to Brick Brothers gallery were a little more laboured than they should have been, but once inside the exhibition New Dunedin Painting had me captivated. I had only been in the space very briefly but found myself staring in what I can only describe as dis-belief at Eliot Coate's painting 'Quiet Hours'. I was mystified by his atmospheric and ambient application of oil on canvas. The use of such a medium to express the transient qualities of light sustained my fascination with the work and after nearly an hour of gawking, we set off for Mint Gallery.
Kate Van Der Drift, No One Could Have Known, Not Even The Salty Expanse, 2013. Image courtesy of Murray Eskdale and Mint Gallery
Once inside Mint I was immediately drawn to a photographic work titled 'No One Could Have Known, Not Even the Salty Expanse' by Kate Van Der Drift. The photograph, originally part of the series Perpetually Summer, is highly saturated in pastel tints, containing dream like imagery complimented by the lack of a visible horizon line. This work in particular, and the others which have been mentioned are only a few examples of some of the astounding art I had the opportunity to see during my time in Dunedin and I highly anticipate returning for my next art adventure.