Enjoy
Blog
Contents
The golden hours of New York
September 11 2014, by Clare Callaghan
We descended into New York City through a lightening storm, into the heart of the cultured metropolis we were so eager to explore. After waiting for an hour or two at 3am in the morning, our transport finally arrived and 23 jetlagged, yet wired and excitable Wellington art students filed onto the bus.
The next day we all navigated through the city to meet at MOMA. Every part of this day was mind-blowing. The building towered over us, and the surroundings of MOMA was filled with world-renowned art, including the sculpture garden. The beauty of the building and the collections of art within it, combined with the experience of engaging in person with these artworks was extremely moving. Also, the sheer number and quality of the beautiful books in their shop was cause for a lot of money to be spent!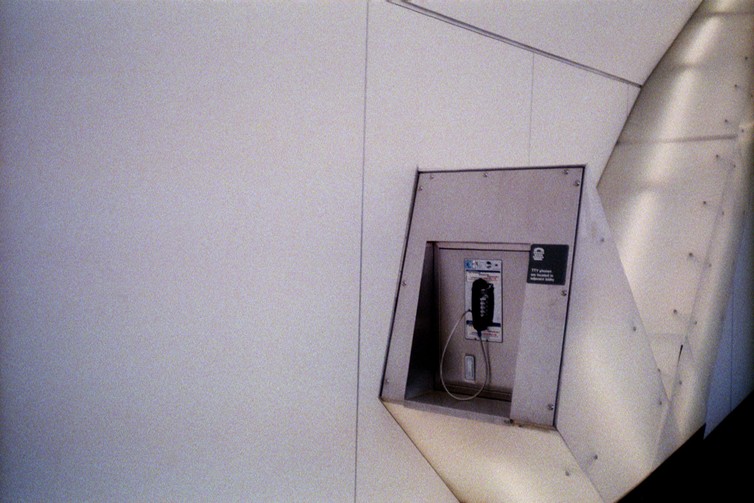 Our 10am start the next day was welcomed by awful coffee and calorie filled New York bagels, a regular routine we continued throughout our two-week stay in the city. We had endured our first subway experience to Soho to visit the New Museum (www.newmuseum.org); a leading gallery for new art and new ideas which is purely dedicated to contemporary art. This was our first taste of New York art and we were yearning for more. After a full day of shopping and exploring we headed back to our downtown hostel for a well-deserved rest.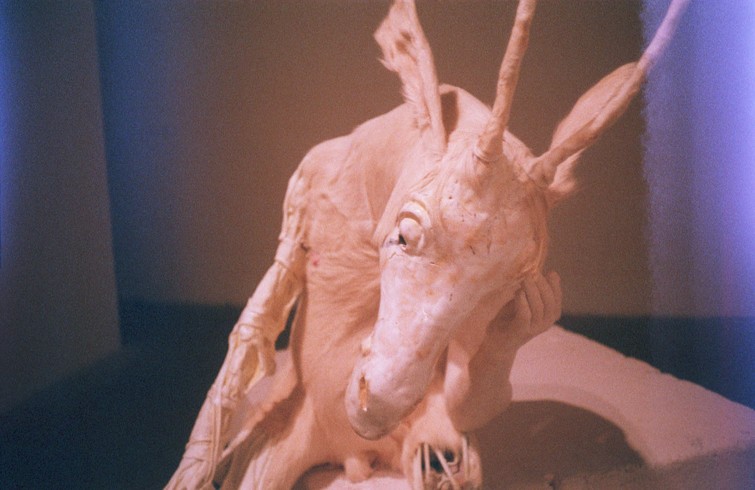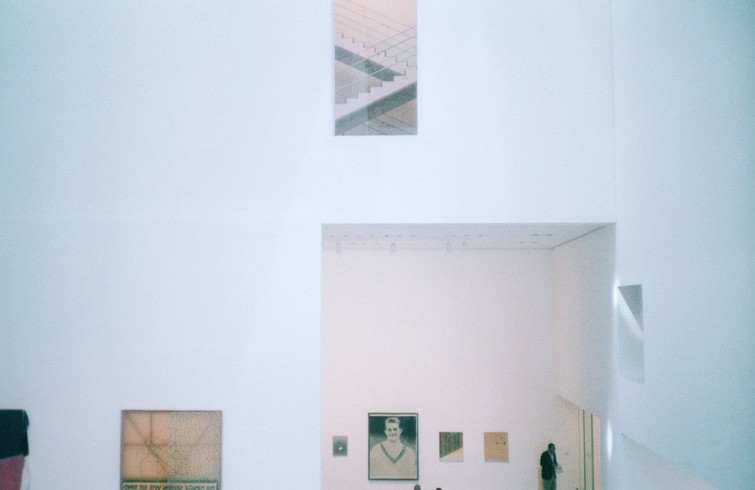 As the night rolled around, a group of us headed to Little Italy to taste our very first slice of a New York pizza, many many more were to come. Walking through Chinatown and suddenly being in the midst of Little Italy, it was as if we had explored three different countries in the space of ten minutes. As we turned the corner we were greeted by countless Italian men, hoping to convince us that their restaurant was the most worthy for dining. After a few pizzas, and a few too many red wines, we stumbled upon the subway to take us home. Little did we know, this was to be our first mistaken subway trip, leading us on a midnight adventure into the depths of Harlem – the opposite direction from our downtown Hostel.
After a few exhausted tears and many nervous giggles we caught our first glimpse of Times Square at 1am before taking another wrong train. Eventually, and thankfully we managed to rest our heads on our pillows just before 3am.
The next day we rose early and found ourselves at the Metropolitan Art Museum. We waited in the rain in a line of people that curved around the outside of the enormous building. It gave a sense of the tremendous appreciation many people have for art and culture. The busyness of the Metropolitan created a certain excitement within me, as I had never experienced such enthusiasm for art among such a large crowd; I gladly welcomed this overwhelming feeling.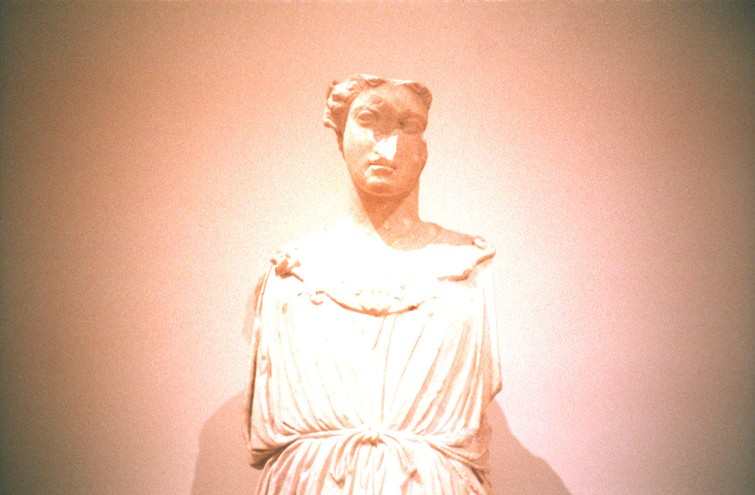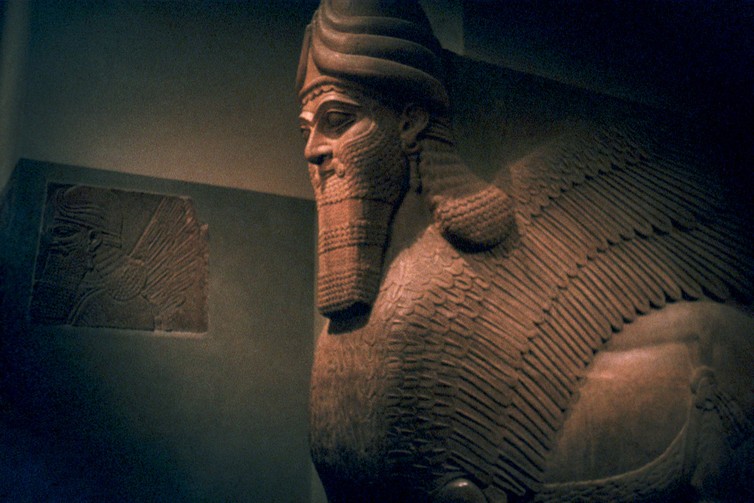 The days passed all too quickly. We were constantly running off a small amount of sleep, feeding ourselves with gigantic slices of 99c pizza, and falling asleep on the subway. Our first dinner out as a Fine Arts group was at a magical place named Panna II. It was by far the tiniest restaurant we had ever stepped foot in, illuminated only by thousands of chili shaped Christmas lights falling from the ceiling. It was as if we were in a crazy yet cramped, coloured dream world. We shared the food among us and admired together the unusual, yet incredible atmosphere.
While in New York we were lucky enough to have our teachers set up some artist talks with a few influential artists. For one talk we travelled to Brooklyn to visit Sophia Wallace's studio space. (www.sophiawallace.com) This was an amazing experience being able to interact with the artist and her work at a personal level. The work she showed us is a recent series named Cliteracy. This work is a mixed media project that explores the obsession society has with sexualizing the female body. This body of work tackles issues surrounding human rights, sexuality and bodies. The time we spent engaging in conversation with Sophia Wallace was strongly thought provoking and genuinely empowering.
That same day, a few of us rushed through Soho on our way home to grab something to wear to the Brooklyn Artists Ball after party. With half an hour to get back to our hostel we achieved some of the most successful speed shopping I have ever seen! We had bought tickets to this Artists Ball a month or two beforehand and this was one of my most anticipated nights. I was in no way let down. We hailed our first yellow taxi and drove for almost an hour to the most beautifully lit up building ;the Brooklyn Museum. (www.brooklynmuseum.org)
We walked in and were surrounded by other New Yorkers, dressed to the nines. The evening was filled with complimentary drinks and dancing to an incredible New York rapper who goes by the name of Le1f. (www.le1f.com) A particularly popular installation was on show that featured a range of lollies on the walls, which people could pull off and eat. After less than a few hours the walls were bare! We had gathered to honor a number of artists, one of them being Chinese artist Ai Weiwei. This night was the opening of his site-specific installation Stacked, comprising of 700 bicycles.
At one point, my friend and I began talking to two amazingly dressed individuals who introduced themselves, one as a Dutch pop singer, and the other as a New York film-maker. They were eccentrically 'cool' to say the least. We explained how we were on an art trip all the way from New Zealand and they insisted we let them show us the best bars in the city. The next thing we knew we had hopped in a taxi to Soho and danced until the very early hours of the morning.
Our time in New York City was packed with activities and art gallery viewings every single day, yet we still made time for a few walks around the vast Central Park and explored the famous High Line in Chelsea. (www.thehighline.org) We also went on many tourist-like endeavors such as going up to the top of the Rockefeller; one of the tallest buildings in the city, socialising on rooftop bars, taking a train out to Coney Island, and one of my personal favourites; visiting the notorious M&M shop in Times Square.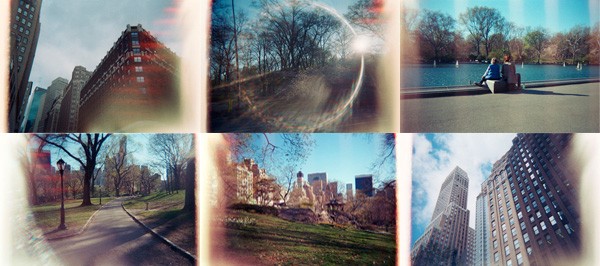 We also spent a day out in Long Island while we visited MOMA PS1. (www.momaps1.org ) This gallery differs from MOMA in that it is an exhibition space rather than a collecting institution. It is also a lot smaller in size. I felt a strong connection to this gallery because of the certain intimacy it had in regards to the size and the refreshing quietness as a result of fewer people within the gallery. One stand out work was the paintings of Maria Lassnig. She is an Austrian artist whose paintings represented her internal world. She painted how she felt inside rather than depicting how she looked on the outside. These artworks were very striking and a favourite of many of my classmates.
As well as MOMA PS1, we also visited the Guggenheim, The Museum of Art and Design, Whitney Museum of American Art and The International Center of Photography to name a few. Each gallery introduced us to new artwork and encouraged us to think, and experience art in different ways every single day.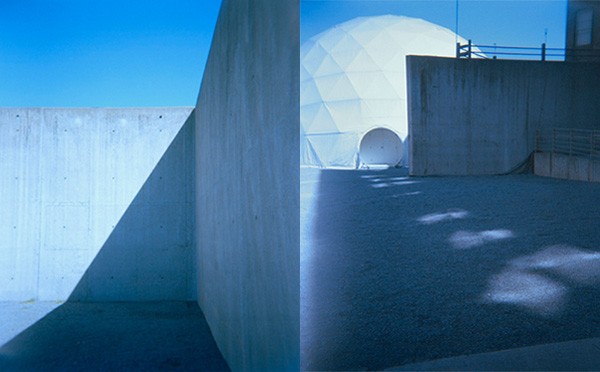 The small galleries we visited were just as inspirational. We headed to Chinatown one afternoon in our second week to talk with Petra Collins before the opening of her solo exhibition Discharge at Capricious Gallery. Her work within Discharge included a series of images, neon signs and sculptures. Collins aims to empower and change the way we look at women and how they look at themselves. Named by The Toronto Star as a "Person to Watch" at the end of 2013, she is well on her way to becoming one of the most well known young artists of our time. At the age of just 21, she has already collaborated with American Apparel and shot for the likes of Vogue Italia and Vice Magazine as well as having become a muse for photographer Ryan McGinley. The chance to so casually converse with Petra Collins was something we all really appreciated and we feel so lucky to have had such an experience.
One of the last nights we went out as a group to the bar around the corner from our downtown hostel. We headed inside after drinking $3 beer from the dairy across the road and eating some dodgy Chinese takeaway. What was supposed to be a quiet night turned into quite the opposite as we stumbled upon Monday Hula Hoop Night. The manager of the small bar was an amazing hula hoopist and held a competition once a week, and this particular week; we all competed. The night was filled with elation as we ended up winning a bucket of beers for our skillful efforts.
Our time in New York felt like a dream. The number of times we all ended up in hysterics is uncountable, there was not one day where we were not enjoying the buzzing city. Every corner we turned brought us to a place we had never experienced before, it drove our enduring excitement for this trip of a lifetime. The two weeks were such a busy blur, but some of the best weeks of our lives. The memories we made together will always be remembered and the art and culture we experienced will inspire us in ways we will forever be grateful for.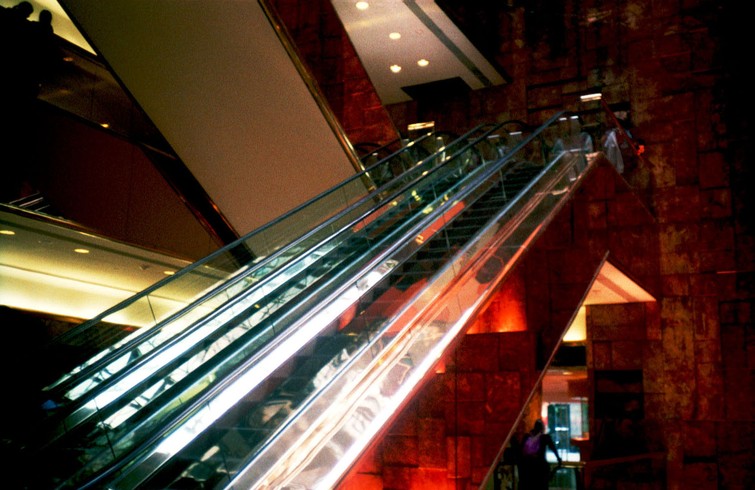 Editors Note: Clare Callaghan was Enjoy's Photography Intern in 2013. She is currently in her final year in Fine Arts at Massey University. Clare (obviously) took her camera with her for this trip, but had some hardware issues and most of her photos have been damaged with light-leak. She has generously allowed us to publish them alongside her writing anyway.