CAN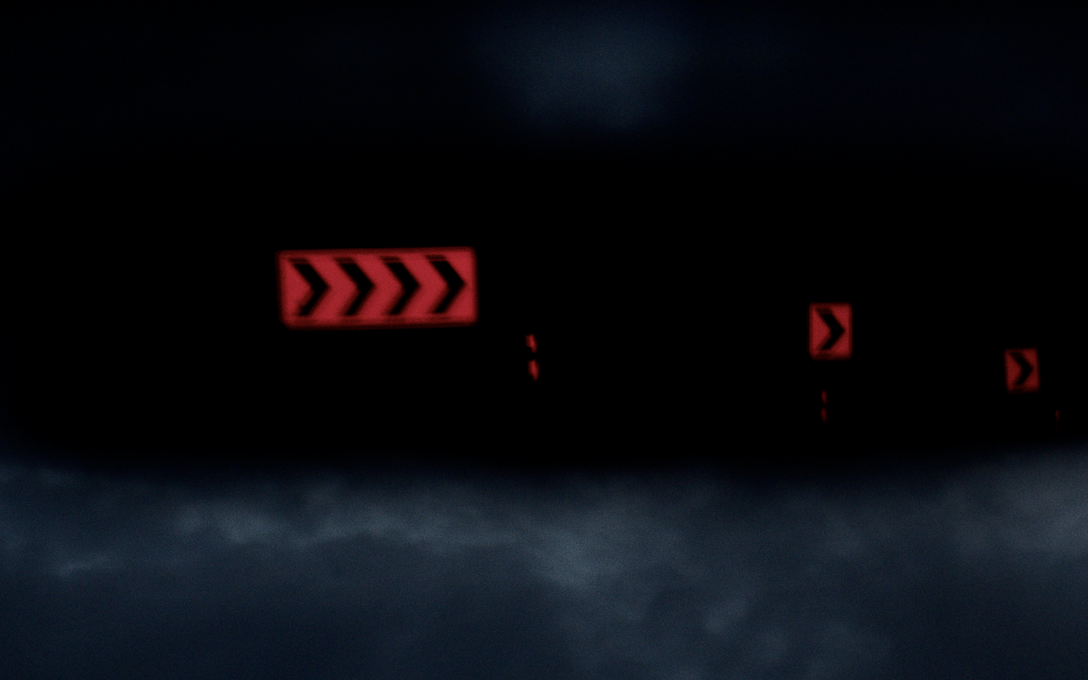 archived
29 Apr – 27 May
Grant Priest
CAN is a new film by Tāmaki Makaurau based artist Grant Priest, screening in Enjoy's artist cinema.
More

Focussing on the isolating and competitive nature of mass-motoring, CAN questions the way the car and camera support cults of rugged individualism and unprincipled opportunism. Composed of a series of long-takes, simultaneously shot through the front and rear windows of a vehicle as it travels between spaces of surveillance, CAN takes the position of the unwitting yet complicit passenger, taken for a ride.

The construction of roads is a core tool of displacement and clearance, fundamental to the maintenance of landed property; landlordism and the industrialisation of indigenous land. A system of organised abandonment was constructed to manage these displaced populations while maintaining control of expropriated spaces. The camera and the car provide an illusion of individual choice within controlled space using the abrasiveness of each individual's movements to deepen their entrenchment.
CAN takes as its origin the inextricable connection of film to the expropriation of time, history and memory. Questioning the way these devices support patterns of willful forgetfulness, manipulation and exploitation.
Header image: Grant Priest, CAN, 2023, film still. Courtesy of the artist.
Lachlan Taylor writes on Grant Priest's new work CAN, as it wraps filmic narrative and the history and culture of road-building in Aotearoa into its claustrophobic perspective.
Commissioned by Circuit Artist Moving Image Aotearoa.
ROAD TOLL
Grant Priest
Grant Priest (b.1991, Whanganui, Aotearoa) is a current Doctoral candidate at Elam School of Fine Arts in Tāmaki Makaurau.

His practice has developed in response to issues of categorization, boundaries and surveillance using the infrastructure of mass-motoring, prisons, schools and media as material manifestations of these ideas. His work responds to issues of rugged individualism and personal-responsibility maintained by this infrastructure.