CLUBSproject Inc. & Christopher L G Hill present: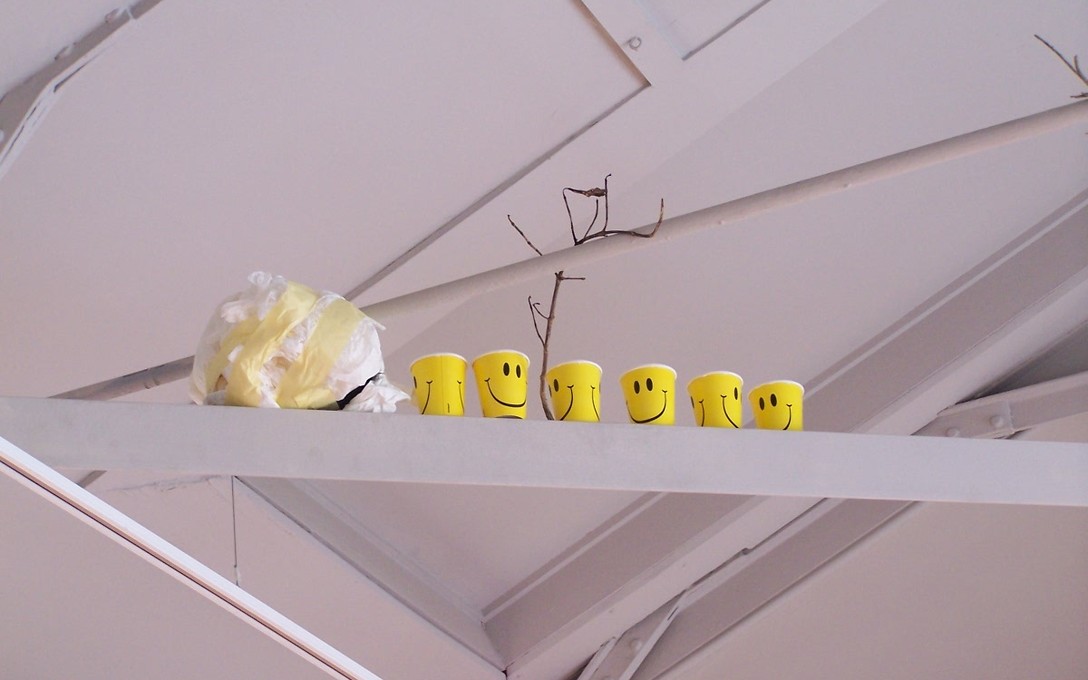 archived
14 Jun – 30 Jun 2006
Christopher L G Hill, CLUBSproject Inc.
Works by Christopher L G Hill & James Deuthsher and guests
CLUBSproject Inc. was an artist-initiated project, which initially resided above the old Builders Arms Hotel in Fitzroy, Melbourne, Australia, operating from this site for three and a half years. Since the closure of this pub CLUBSproject encountered a struggle with the new landlords and it became untenable to remain on these premises.
More
This situation opened up the possibility of becoming a more nomadic project. No longer having a fixed address, CLUBS operates as an event-based outfit finding temporary sites for projects to take place. So far this has included the balcony of a shop, the rooms of a local furniture store, a container, and the Ocular Lab artist space.
For this project CLUBS was hosted by Enjoy Gallery. Comprising mainly of donated works collected from Christopher L G Hill's journey from Melbourne to Wellington, via Auckland. In addition to the work of Christopher L G Hill and James Deuthser, featured Australian artists included Sean Bailey, Helen Johnson, Nick Mangan, Josh Petherick, Kain Picken, Masato Takasaka and Annie Wu were displayed alongside the work of New Zealand artists.
Simulating the order and chaos of the cosmos, through blurring the role of author, curator, holiday, space, object, gallery and anonymity, themes of ownership and hosting were explored. A publication was produced to accompany the exhibition as well.
There was a performance by MofFarFarRah (Christopher L G Hill) at the opening and all work in the show was available free for the public to take home on its closing.
Exhibition Essays
23 essays
Edited by Paula Booker
Read online