CRAFT DOESN'T PAY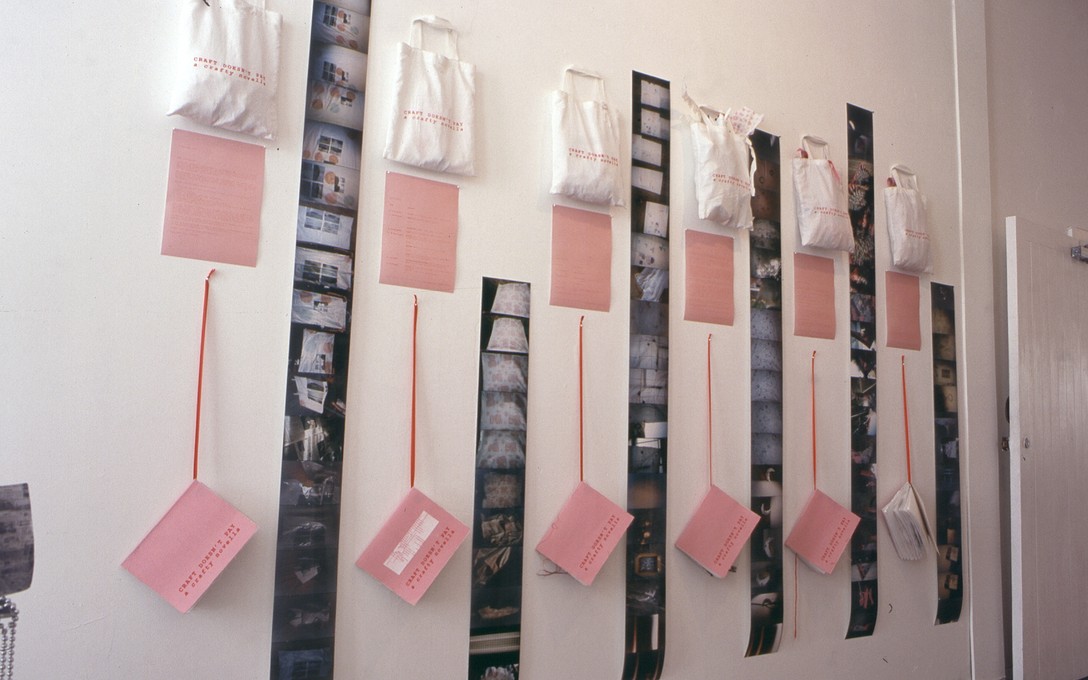 archived
16 Apr – 3 May 2003
A Crafty Novella
exquisite craft: six pieces, six processes, six people, six weeks
More
CRAFT DOESN'T PAY: a crafty novella set out to explore the cultural and monetary value placed on craft and the relationship between these.
CRAFT DOESN'T PAY showcased six pieces that have each involved six people (from diverse disciplines) and six processes over the course of six weeks.
The format looked at the likes of traditional quilting bees (stitch 'n' bitch), sewing round robins, knitting circles, working bees, exquisite corpse, chinese whispers and questioned our concepts of, and the value placed on, craft.
Despite the same starting point (a piece of white fabric), the same brief, the same amount of time and the same contributors, the six finished pieces evolved into diverse final products, ranging from a child's body bag to bondage gear.
Exhibition Essays
By Ves
Read online
Part of the Free/Work series, (March – July 2003).