Cutouts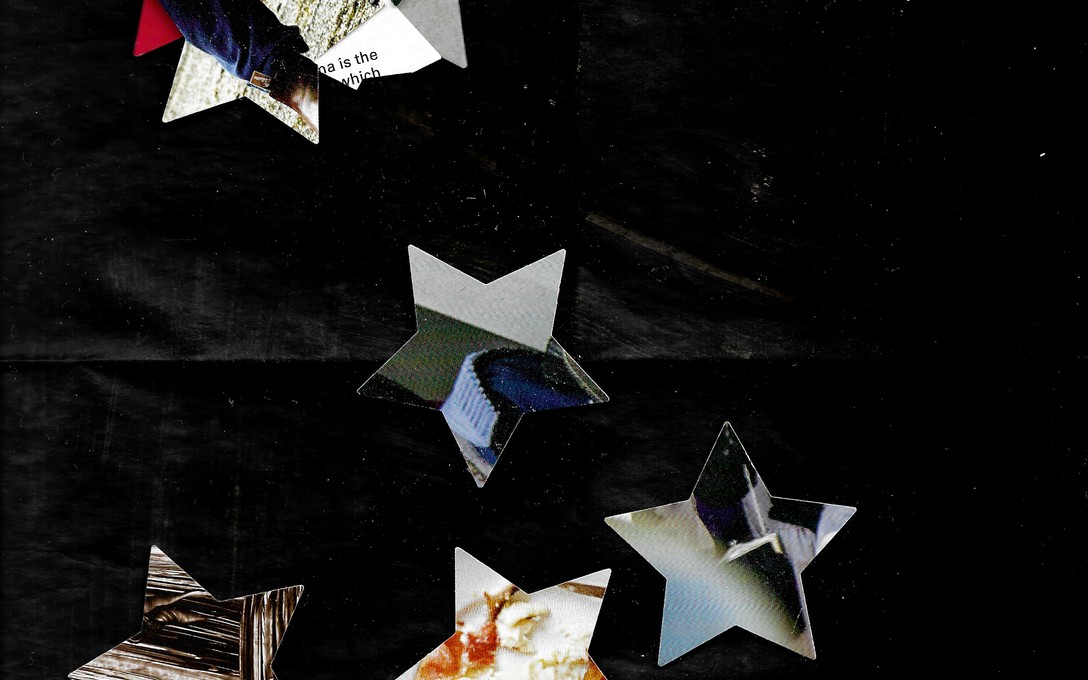 archived
18 Sep – 24 Oct 2020
Ammon Ngakuru
Cutouts is an exhibition of new paintings and assemblage sculptures by Ammon Ngakuru. Exploring the material economies of gathered objects and a particular architectural site, Cutouts prompts us to reconsider biography or identity, exploring the way that history is read in the post-colonial context of Aotearoa New Zealand.
More
The exhibition includes a new series of paintings based on individual dormitories for boarding students at the artist's former school, the (now permanently closed) Mormon Church College of New Zealand in Kirikiriroa Hamilton. These white, two storey 1950s buildings had individual names—directly referenced in the titles of each work—painted on their sides. Internationally, the buildings of the Church of the Latter Day Saints deploy a recognisable architectural language: clean lines, recessed elements and a white colour palette. Taking these features as a starting point, Ngakuru's paintings are composed of large blocks of soft colour on dark backgrounds with minimal coherent detail, drawing attention to built-up opacity and remaining shadows. Painted from memory and old photos found of the College dormitories on Facebook, these works subtly express a complicated intimacy with their subject matter. They are painted with a genuine sense of familiarity and fondness, yet also signal toward the idea of renaming, masking, and imposing categorical identities as colonial strategies.
Also included are assemblages of ephemeral materials with various connotations of value: star "confetti" made from old newspapers, a shoe box, a bird's nest, a copy of Artforum magazine. Without an easily accessible logic to this collection of objects, we are invited to read them directly through their materiality and symbolism. For instance, Ngakuru's scattered stars might suggest a prior celebration, a child's craft exercise or reward, even the imagery of national symbols such as the flag of New Zealand or other nation states. Scattered around, they also invite closer inspection of the small clippings of information extracted from the papers from which they came.
Past Event
On the opening weekend of his solo exhibition Cutouts, join us for a talk with Tāmaki Makaurau-based artist Ammon Ngakuru.
More info
ABOUT AMMON NGAKURU
Ammon Ngakuru lives in Tāmaki Makaurau Auckland. He holds a Bachelor of Visual Arts from Auckland University of Technology and a Master of Fine Arts from Elam School of Fine Arts. Recent exhibitions include: The Tomorrow People, Adam Art Gallery Te Pātaka Toi, Pōneke Wellington, 2017; A Shelter for Amnesic Relatives, Blue Oyster Art Project Space, Ōtepoti Dunedin, 2017; Thoughts on Secrecy, RM, Tāmaki Makaurau, 2017; Many Happy Returns, Hopkinson Mossman, Tāmaki Makaurau, 2018; and Uncomfortable Silence, Christchurch Art Gallery Te Puna o Waiwhetū, Ōtautahi Christchurch, 2020.