Deflation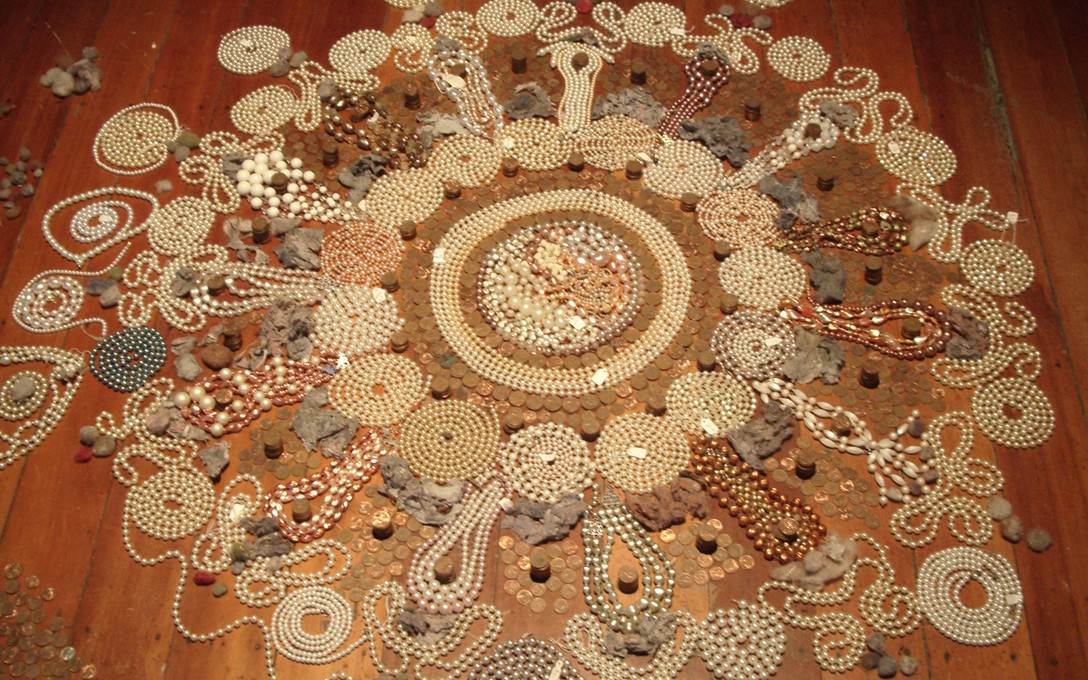 archived
12 Apr – 28 Apr 2006
Violet Faigan
Deflation saw Dunedin-based artist Violet Faigan's continuing exploration of the role of value in contemporary society.
More
Taking the documentation of a well-known local busker as her starting point, Violet examined methods of exchange and notions of generosity. A mandala of detritus and beads was a central feature, combining materials of low value with ones whose power as a purchasing method have slipped from use. In a world where you rarely get something for nothing, Deflation put both honesty and greed to the test.
Exhibition Essays
23 essays
Edited by Paula Booker
Read online
About the artist
Violet Faigan has been exhibiting since 1994, working mainly in installation and often includes sound elements in her work. Traditional women's craft techniques are frequently employed using found or pre-used materials. She has exhibited in both public galleries and artist-run spaces throughout New Zealand and Australia and has been included in such exhibitions as Money for Nothing (2003), Artspace, Auckland. She is also a musician and plays in the band 'Spacedust'.