Dreaming of Lulu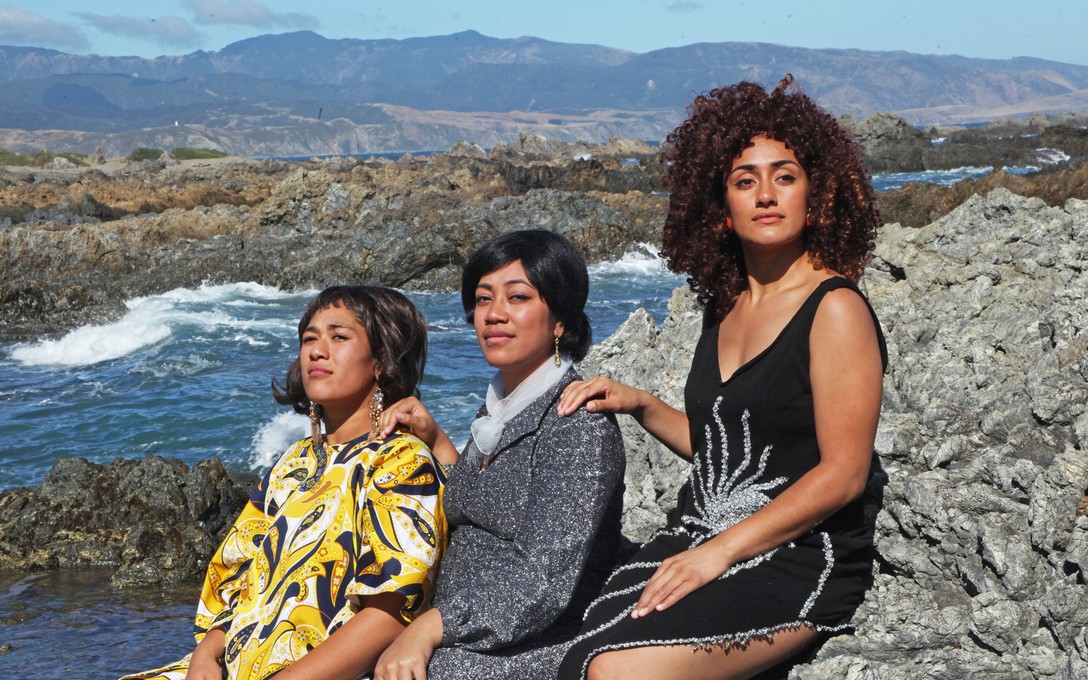 archived
15 Mar – 20 Apr 2019
Christopher Ulutupu
Dreaming of Lulu is a solo exhibition by Pōneke-based artist Christopher Ulutupu. Reimagining music videos for 1970s Samoan love songs from groups such as Punialavaa, Penina Tiafau and Tiama'a, this is the first iteration of a new body of work by Ulutupu called 5 songs that explores music's ability to travel across diasporic, cultural and intergenerational spaces.
More
Ulutupu's performative moving image works actively question the colonial gaze, the construction of dominant narratives, and the role of the viewer. In the past, this has involved weaving together personal experiences, pop culture, and historical representations of Pacific peoples and landscapes. Ulutupu develops work almost exclusively in chapters, positioning them as fragments within an ongoing narrative thread that resists singularity and resolution.
With a background in art direction and set design, collaborative processes of filmmaking are central to the artist's practice. This includes working with family and friends as actors and crew in his films, and using locations that encourage viewers to re-think familiar backdrops, creating cinematic experiences that are tender, critical and surreal.
The exhibition includes a moving image work centred around the fictional character Lulu—a Samoan woman who performs as singer in local bars—accompanied by a showreel of short greenscreen film clips, outtakes and tests. This pairing begins to play with the filmic construction of what is presented to the audience, including costume and set design, hair and makeup, exploring what is put in place to set the stage for Lulu.
List to an interview with Christopher Ulutupu on Pacific Media Network 531.
Exhibition Essay
By Hannah Amundsen
Read online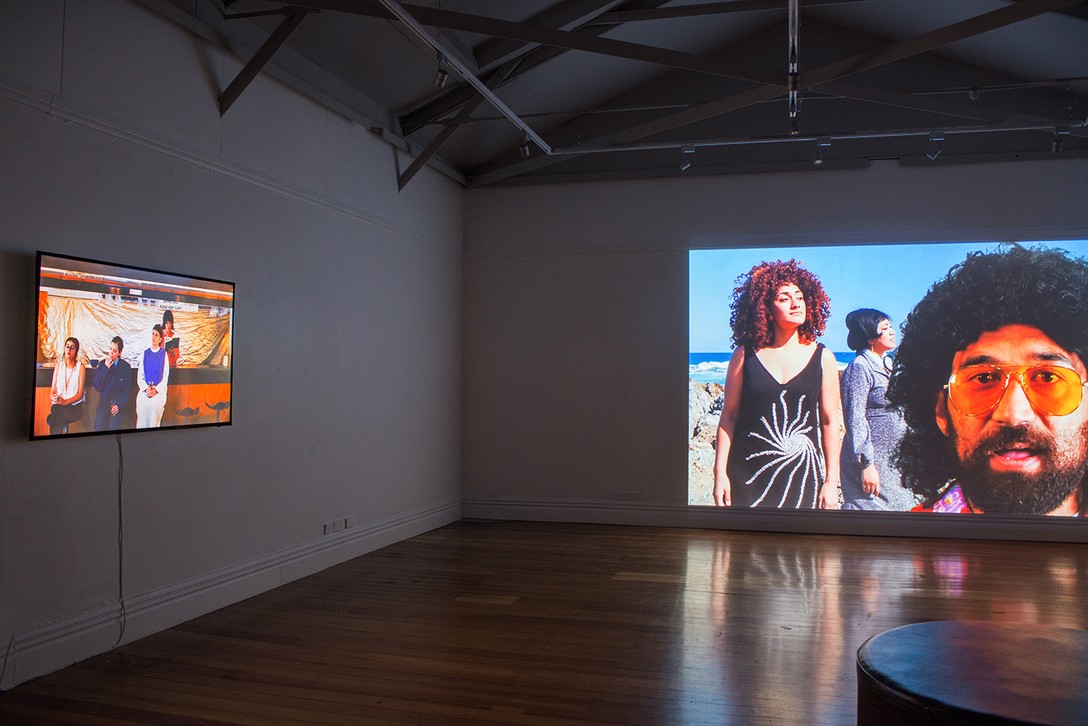 Christopher Ulutupu: interview by Jay Hollows on Caffeine and Aspirin, RadioACTIVE, Saturday 23 March 2019.
ABOUT THE ARTIST
Christopher Ulutupu is an artist of Samoan, Niuean and German descent currently based in Pōneke. He holds an MFA at Massey University and a Bachelor of Performance Design (Hons) from Massey University and Toi Whakaari: New Zealand Drama School. Ulutupu has developed solo projects with SCAPE Public Art and The Physics Room, Ōtautahi, 2018), Play_station, Pōneke (2017), and CIRCUIT Artist Film and Video Aotearoa. He has been curated into group exhibitions The Tomorrow People at The Adam Art Gallery Te Pātaka Toi, Pōneke, and OFFSTAGE 8, Artspace, Tāmaki Mākaurau, and participated in the inaugural Hobart Biennale in 2017.
Image: Christopher Ulutupu, Research image, 2019. Image courtesy of Kasmira Krefft.