Enjoy Presents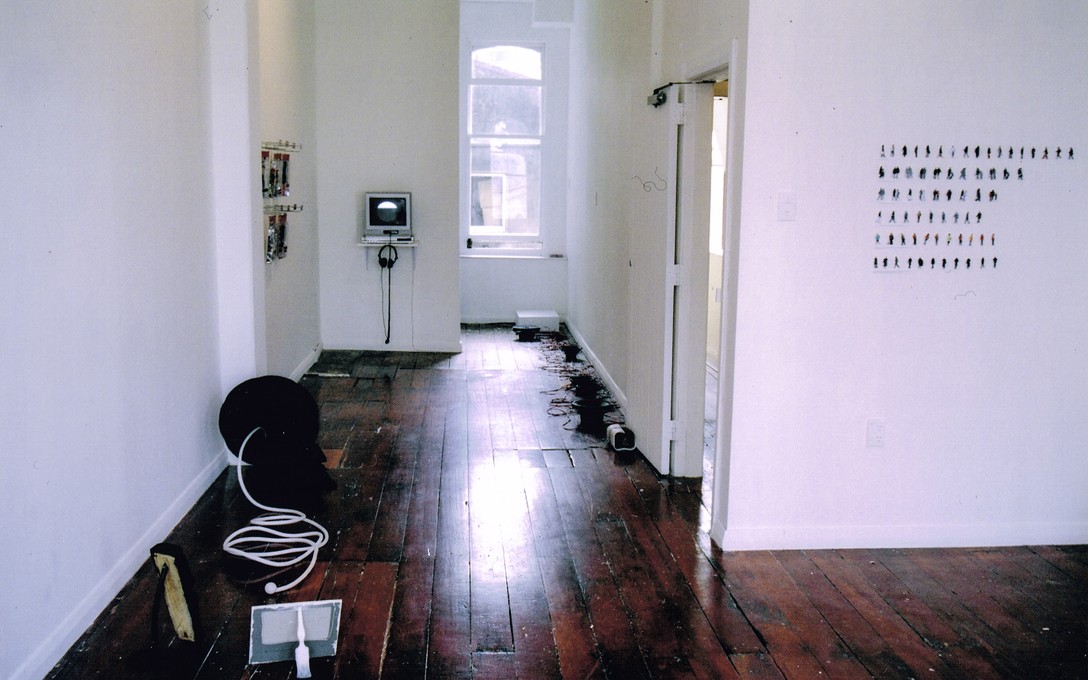 archived
4 Feb – 14 Feb 2004
Ciaran Begley, Eugene Hansen, John Lake, Louise Tulett, Matt Couper, Mike Heynes, Ryan Chadfield, Stephen Clover, Tao Wells
After successful shows during 2003 at the High Street Project and the Blue Oyster gallery, the Enjoy Presents show returns home for a Wellington debut before heading north for the finale later this year at Rm 103.
More
Enjoy Presents seeks to reveal the gestures of union and support that constitute the community of spaces such as Enjoy. Presenting this shifting and collective identity has been both exciting and challenging. From the common ground of a small L-shaped room on the first floor on upper Cuba Street, Enjoy Presents: has given means to an investigation into the politics of representation, the relational identity of artist-run spaces, and the general mechanics of community enquiry.
With a little extra wind in its sails, the homecoming version occupies the gallery with a more assertive and familiar presence, paying attention to the significance that all of the contributing artists to the show have previously exhibited in the space, with several of these original works being re-presented in a different context. The historical dimension of Enjoy Presents is one of the main attractions, and indeed is the show of the year for any die-hard fan.
Curated by Charlotte Huddleston, Louise Tulett
Exhibition Essays
By Louise Menzies
Read online