Enjoy Recipes Illustrated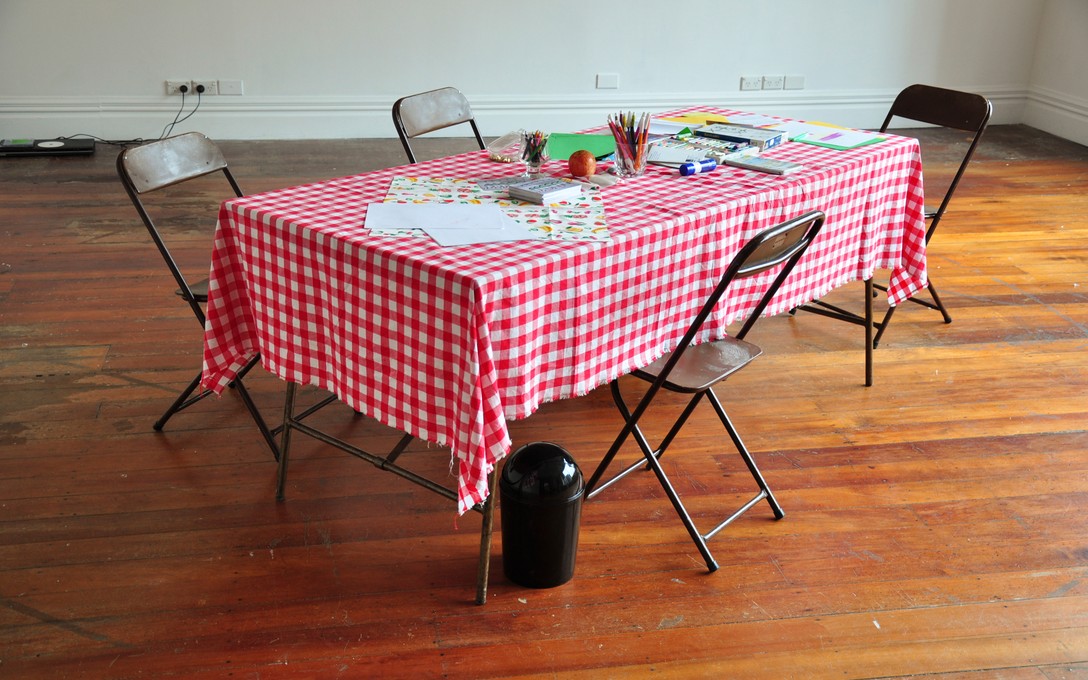 archived
10 Sep – 16 Oct 2010
The Enjoy Trust
The Enjoy Trust presents
The Enjoy Trust (Amit Charan, Bronwyn Holloway-Smith, Molly Samsell, Ann Shelton, Kate Woods) has taken hold of the gallery space for a month, during this time they will be working on a project that celebrates Enjoy's social, inclusive and community-focused spirit, through Enjoy Recipes Illustrated (A Cookbook In Progress).
More
Readers of the old Enjoy Blog may have noticed that recipes were appearing. These recipe submissions were in preparation for the Enjoy Trust's curated project, during which time familiar and new members of the Enjoy community have the opportunity to partake in the construction of an art/recipe book through an open call for artistic responses to any selected recipe. Food is a basic, yet pleasurable necessity, and is something we can all relate to. We all have to cook at some point and cooking is afterall a creative endeavour.
There was no opening for this show. Instead, the Trust has decided to donate the artist's fee for this show back to its community through the hosting of a feast and recipe book launch later in the year, showcasing some of the recipes and submissions.