past event
Artist talks: Quishile Charan and Salome Tanuvasa
Saturday 22 Jul 2017
11:00am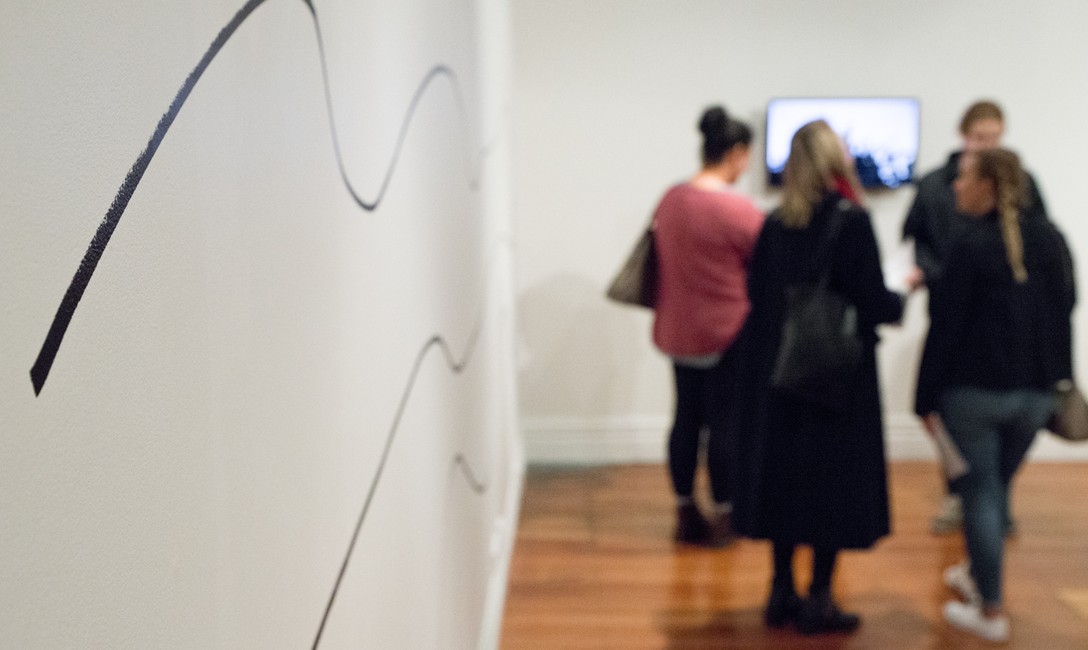 View event on Facebook
Join us for artist talks with Quishile Charan and Salome Tanuvasa as part of the exhibition Namesake.
Quishile Charan is an emerging artist of Indo-Fijian heritage living and working in Aotearoa New Zealand. Charan uses traditional modes of textile-making to reflect upon the landscape of indentured labour and its ongoing post-colonial effects on the Indo-Fijian community. Recent projects include: A Turn of a Wheel (group), Malcolm Smith Gallery, Auckland (2017); New Perspectives (group), Artspace, Auckland (2016); Samundar and Haldi, Objectspace, Auckland (2016). Charan holds an honours degree in Fine Arts from the Elam School of Fine Arts, University of Auckland.
Salome Tanuvasa is a Samoan-Tongan artist based in Auckland. She completed her Masters in Fine Arts at Elam in 2014, followed by a Diploma in Secondary Teaching. Salome was the Artspace/Tautai Education Intern in 2016 and now is the Education Manager at Te Tuhi Centre for the Arts. Her art practice looks at the ideas of home and the multiple connections of a place that can inform the characteristics of a person.