past event
Beyond the hot take
Saturday 5 Nov 2022
8:30pm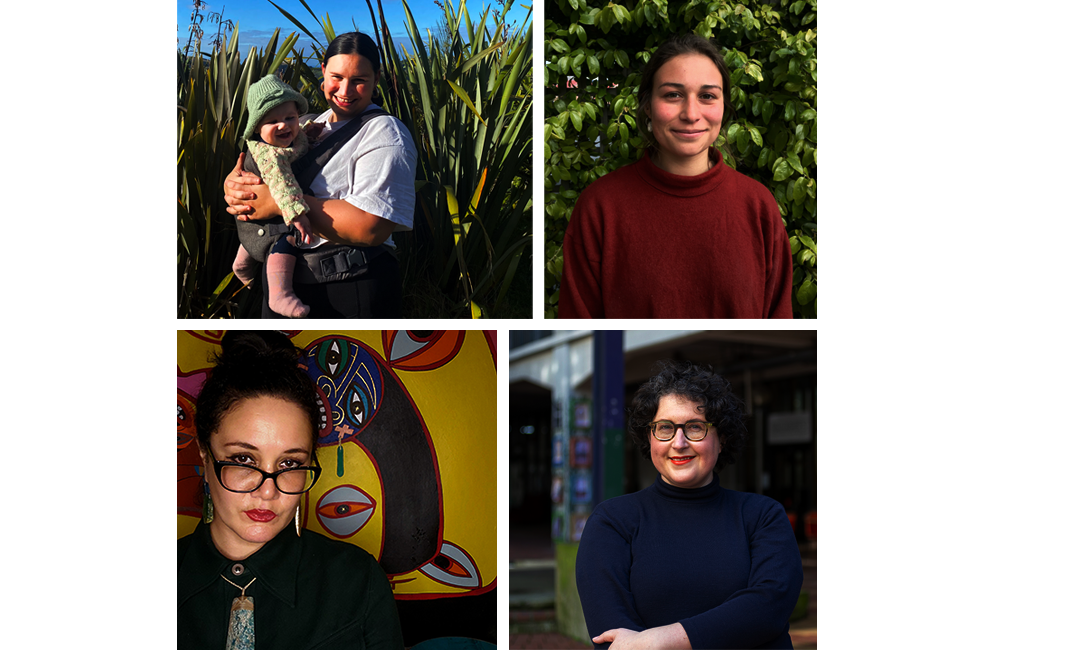 With social media prioritising reactive content, how might published art writing engage lively and responsible discussions? Can local and IRL reading groups reach wider audiences? Where can we have responsive and meaningful conversations about art?
Publications co-ordinator Claire Harris (Enjoy Contemporary Art Space) facilitates a conversation between artist/writer/publisher Hana Pera Aoake (kei te pai press), artist/curator/gallery director Melanie Tangaere Baldwin (HOEA! Gallery) and artist/writer Orissa Keane (The Physics Room).
This panel talk is presented with Verb Festival, as part of LitCrawl 2022.
ABOUT THE PANEL
Hana Pera Aoake (Ngāti Hinerangi, Ngāti Mahuta, Ngāti Haua, Tainui/Waikato, Ngāti Waewae, Waitaha, Kai Tahu) is a writer and artist based in Otepoti. They sometimes organise exhibitions, readings, education programmes and conversations. Currently they work with Morgan Godfery on Kei te pai press, a publishing and education project. Hana published their first book, A bathful of kawakawa and hot water with Compound Press in 2020.
Melanie Tangaere Baldwin, (Ngāti Porou, Rongomaiwahine) is a mother of two, artist and curator based in Turanga Nui a Kiwa, Gisborne. Her work is research-based and largely focused on Te Ao Māori, Mana Wahine, stereotyping of indigenous peoples and the effects of settler colonialism on notions of power, beauty and worth. She is one of the founders and current Creative Director of HOEA! Gallery in Gisborne and was the 2021 and 2022 curator of Te Ara I Whiti for Te Tairawhiti Arts Festival.
Orissa Keane is an artist and writer based in Ōtautahi. She is the Writing and Publications Coordinator at The Physics Room and the facilitator for Vernacular, an online platform for art criticism in Aotearoa, which launched last year in 2021.
Orissa has collaborated with Min-Young Her on exhibitions at Blue Oyster (2021), The Den (2021), and The Physics Room (2020) and has contributed writing to Art Beat and The Pantograph Punch.