past event
Kōrero for design students: Present Tense: Wāhine Toi Aotearoa
Monday 4 Nov 2019
11:00am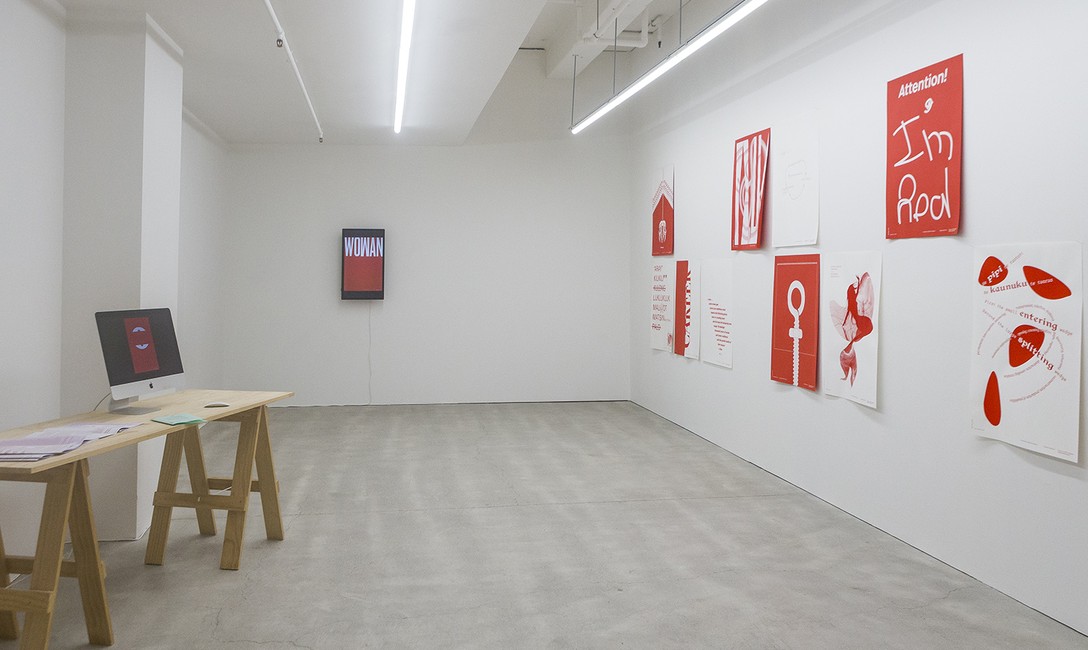 Alongside the exhibition Present Tense : Wāhine Toi Aotearoa, Enjoy invites students interested in design to attend a morning of presentations by designers and lecturers about their practices and involvement in the project, followed by morning tea and an open discussion.
A broad set of questions will guide our conversation: what next? What does success look like for your practice? What are the conversations you want to be a part of? What kind of engagement do you want to have with the design world?
This is an opportunity for young designers to engage in conversation with their practicing tuākana and foster whanaungatanga with their peers.
ABOUT PRESENT TENSE : WĀHINE TOI AOTEAROA
This iteration of Present Tense : Wāhine Toi Aotearoa at Enjoy is the last stop on a touring exhibition of posters by more than 100 women and non-binary designers, generated through an open call by Designers Speak (Up) earlier this year. Exhibition contributors were given the provocation to explore any socio-political or cultural issue through the poster medium.
Founded by designer and typographer Catherine Griffiths, Designers Speak (Up) began in 2018 as a response to the Designers Institute of New Zealand's ongoing failure to recognise women's contributions to and achievements within the design landscape in Aotearoa New Zealand. Since then, the initiative has strived to be an "open platform for Aotearoa New Zealand designers to have a voice."
Over the past eight months, these poster works have been showcased on social media and on the designerspeakup.nz website, as well as in galleries, public sites and creative spaces. This exhibition has been described by its organisers as a hīkoi, and hosting the last iteration of it prompts the question: what happens now at the end of the journey? The project itself has expanded from a protest into a new space for the design community. During the exhibition at Enjoy, an accompanying public programme will explore the potential of this new space and what might happen within—and beyond it—in the future to pursue new dialogues in design.