Join us for a special one-night screening of seven short works from the 1980s by the pioneering queer filmmaker Barbara Hammer (1939-2019).
Pools, 1981, 16 mm film on video, colour, sound, 6 minutes.
"In co-making Pools with Barbara Klutinis I wanted to bring an experiential and physiological sense of the body to the members of the audience watching the film, shot in the swimming pools designed by the first woman architect to graduate from the School of Beaux Arts in Paris, Julia Morgan. I want the viewers to have the experience of swimming in architectural space for two reasons. First and foremost, I want to activate my audience, I want them to come alive, not be passive through watching cinema, and then to extend that 'aliveness' into their lives through conscious expansive living and responsible politics. The second reason I swam and filmed in those pools was to break a taboo. No visitors are allowed to swim in these gorgeous examples of Morgan's work. At least by getting permission to swim there myself with an underwater camera I could extend through vision this extraordinary physical experience." — Barbara Hammer


Sync Touch, 1981, 16mm film on video, sound, 10 minutes 7 seconds.
"At the opening we are listening to an 'expert' speaking – someone who knows about touch and erogenous zones, about the erotic – yet the emphasis is on her 'knowing' and what she knows 'about' rather than on her 'experiencing.' Hammer undercuts the monologue with intense and extraordinary close-ups of areas of the woman's face and neck, her teeth and lips, her ears. The viewer becomes so absorbed in the details of this closeness, the closeness of a lover seeing the face of her friend, that the words become lost in feeling and experiencing the closeness itself. The other way this works is to make the viewer want to touch, to become involved for, as the speaker says, touch precedes sight in the new-born child, and sight becomes a connection between the actual touch and understanding what it means." — Cath Dunsford, Alternative Cinema.


Would you like to meet your neighbour? A New York City Subway Tape, 1985, colour, sound, 12 minutes 39 seconds.

Would You Like to Meet Your Neighbor? A New York City Subway Tape finds Barbara Hammer (wearing a mask made of subway maps) conducting gonzo interviews with subway riders, getting their thoughts on the city, their fellow passengers, and navigating public space.


Snow Job: The Media Hysteria of AIDS, 1986, colour, sound, 7 minutes 42 seconds.
"I first heard of AIDS in 1985 when I was teaching at Columbia College in Chicago. I noticed the strange and inflammatory articles in the newspapers and I asked my students to collect hysteric headlines for me. And so I began my work on Snow Job: The Media Hysteria of AIDS. I examined the public ignorance, stigmatization, and just plain wrong attitudes towards this new illness. By making a snow storm of newspaper clippings I could show what a 'snow job' the media was making."
— Barbara Hammer


No No Nooky T.V., 1987, 16mm film, colour and B&W, sound, 12 minutes.

Using a 16mm Bolex and Amiga computer, Hammer creates a witty and stunning film about how women view their sexuality versus the way male images of women and sex are perceived. The impact of technology on sexuality and emotion and the sensual self is explored through computer language juxtaposed with everyday colloquial language of sex. No No Nooky T.V. confronts the feminist controversy around sexuality with electronic language, pixels and interface. Even the monitor is eroticized in this film/video hybrid that points fun at romance, sexuality, and love in our post-industrial age.

Place Mattes, 1987, 16mm film on video, colour, sound, 7 minutes 36 seconds.
As the figure and ground are presented as two planar relationships, flattened and made two-dimensional through optical printing, so the artist (figure) is unable to touch the natural environment (ground) in Puget Sound, Yosemite and the Yucatan, yet finally comes to rest in the interior space of a restaurant.


Save Sex, 1993, colour, sound, 1 minute.

A minute-long, partly animated colour video that is a humorous plea for good sex, safely prophylactic though it may be.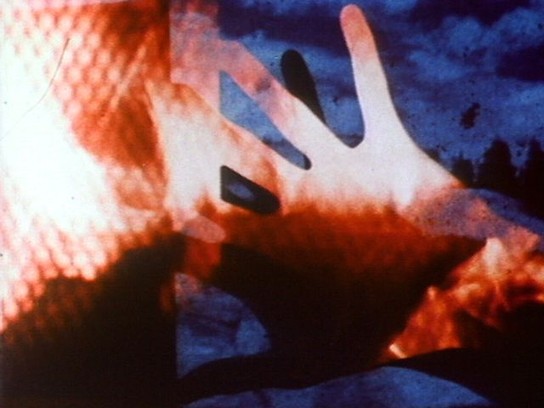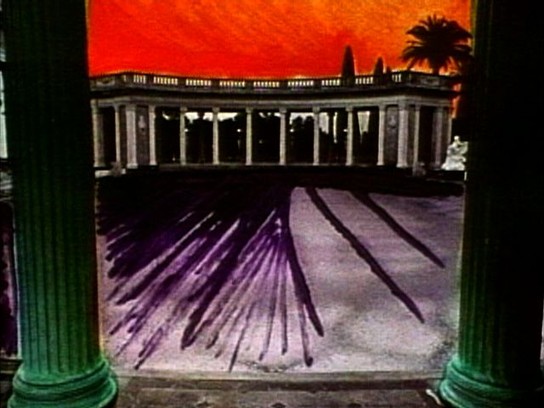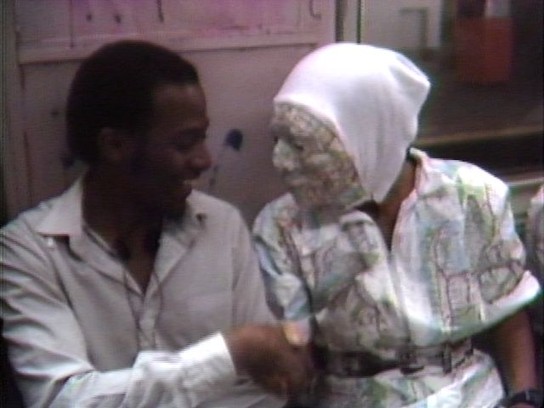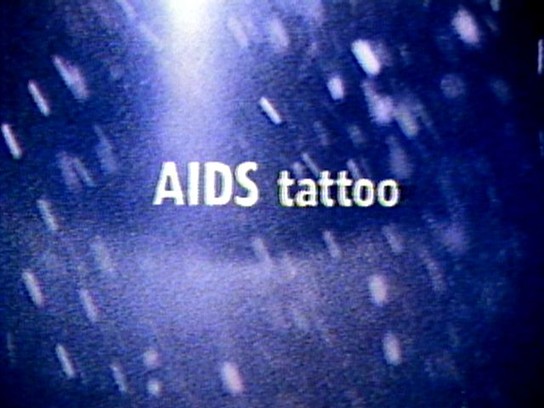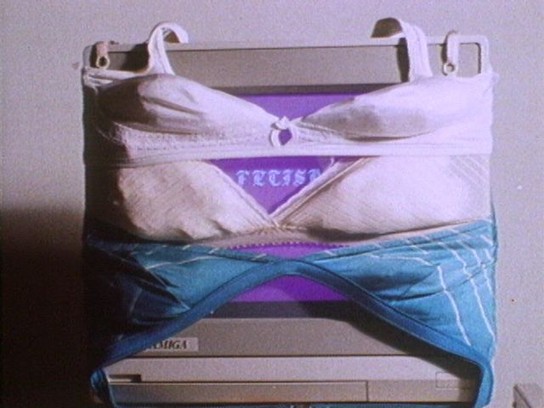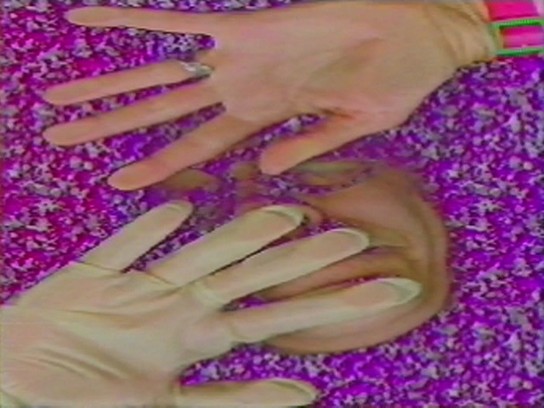 Barbara Hammer was born in 1939 in Hollywood, California. She lived and worked in New York until her death in 2019. With a career spanning fifty years, Barbara Hammer is recognised as a pioneer of queer cinema. Working primarily in film and video, Hammer created a groundbreaking body of experimental work that illuminates lesbian histories, lives, and representations. Hammer has stated: "My work makes these invisible bodies and histories visible. As a lesbian artist, I found little existing representation, so I put lesbian life on this blank screen, leaving a cultural record for future generations."