past event
Points of Exchange: Publishing & Creative Practice
Friday 1 Sep 2017
11:00am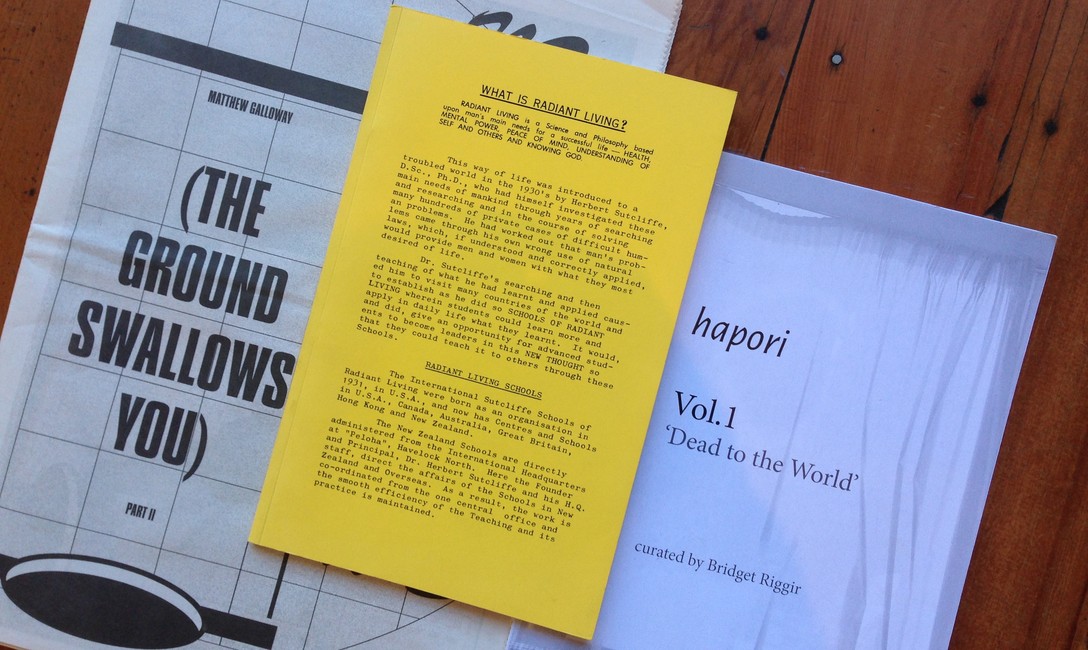 To coincide with the third Enjoy Art Book Fair, Enjoy Public Art Gallery will present a one-day workshop with sessions led by Matthew Galloway, Louise Menzies and Hapori (Sorawit Songsataya and Ayesha Green).
Each session will consider the role of publishing as and within contemporary creative practice. Touching upon a range of projects, this workshop aims to explore publishing's broader social and emancipatory roles from a variety of different viewpoints—introducing participants to some new perspectives and possibilities.
Applicants to participate have now closed.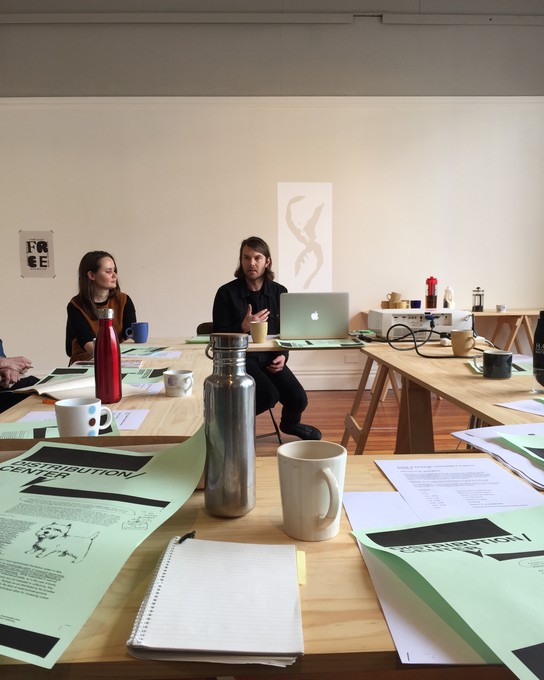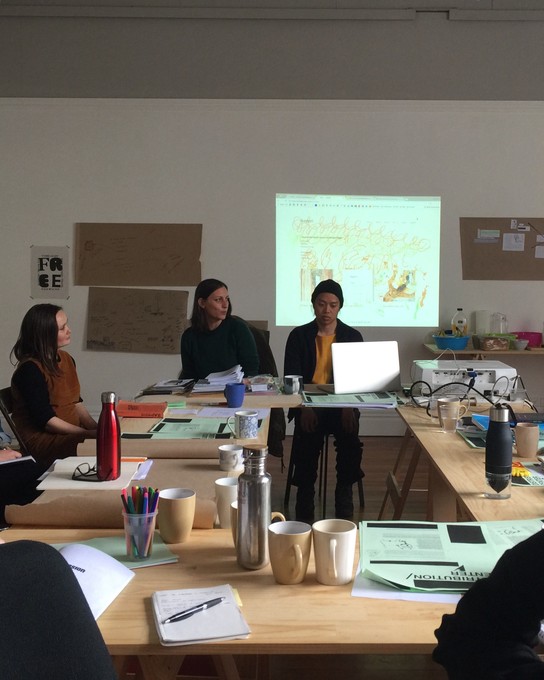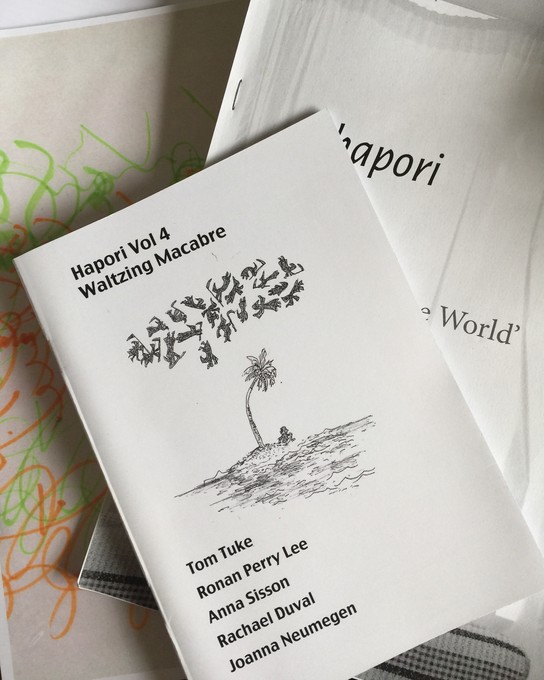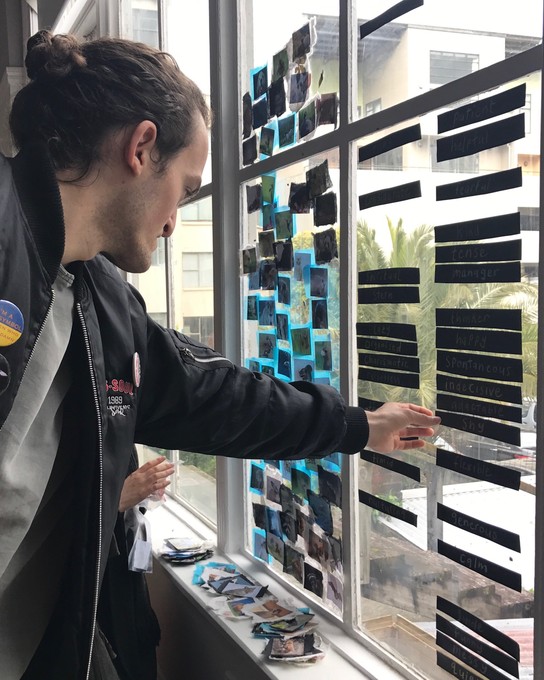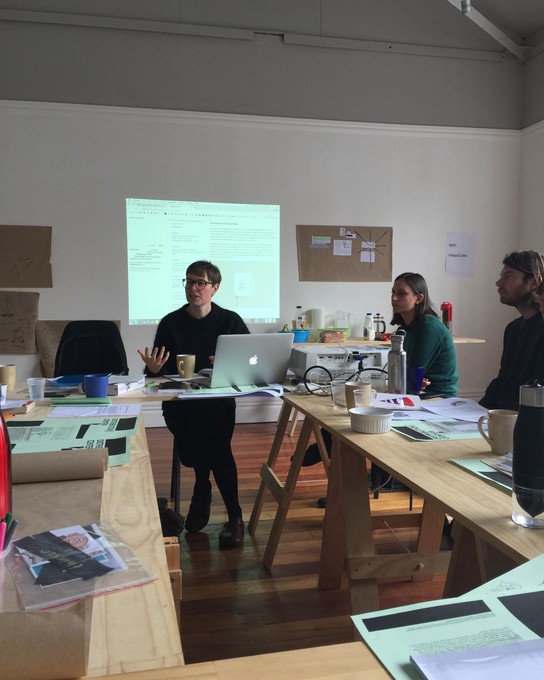 ABOUT THE PRESENTERS
Matt Galloway is Dunedin-based artist, writer and graphic designer. His self-initiated and research-based practice considers how the tools and methodologies of design can be used in an editorial way, and within a gallery context. Linked to this is a focus on design as an inherently political exercise. This way of practicing has involved developing an interdisciplinary approach to producing publications and art objects, by taking on the role of editor, writer, publisher, printer and designer. Recent exhibitions include: Beyond Exhausted, Physics Room, Christchurch, (2016); Beachhead's Peace of Mind, ARTSPACE, Auckland (2016); The Ground Swallows You, Blue Oyster Art Project Space (2016); Speaking Places: How to work at RAMP, Hamilton (2015) with Ella Sutherland.
Louise Menzies typically offers us objects, images and situations that explore past and present through attention to the way they are already represented. Her cross-media practice has incorporated film and print into performances and installations. Recent solo exhibitions include: Spiritual Midwifery, Gus Fisher Gallery, Auckland (2016); Time to think like a mountain, Contemporary Art Galleries, University of Connecticut (2014); and World, Business, Lifestyle, Sport, The Physics Room, Christchurch (2013). Recent print-based projects include distracted reader #3 with split/fountain (forthcoming); Die Toilette (Social Life of the Book) (2013) with Paraguay Press; Local Edition (2012) with The Physics Room and DDMMYY; Pursuit of an Ideal (2012) with Clouds. In 2016 Menzies was artist in residence at the McCahon House, Auckland, following residencies in the US, Australia and Mexico.
Hapori is an evolving framework for expanding modes of exchange between ideas and art from learners, thinkers, artists, writers and audiences. Co-organised by Ayesha and Sorawit, the project is untethered to any institution or artist-run space model. Hapori roams; is light-footed, peripatetic. Lying at its core is the aim to connect emerging arts practitioners through an informal and growing structure in order to facilitate conversation and artistic presentation. Hapori presents two publications and events per year in different locations, each lasting for one weekend only.