past event
Tell them what you think
Friday 9 Oct 2015
11:00am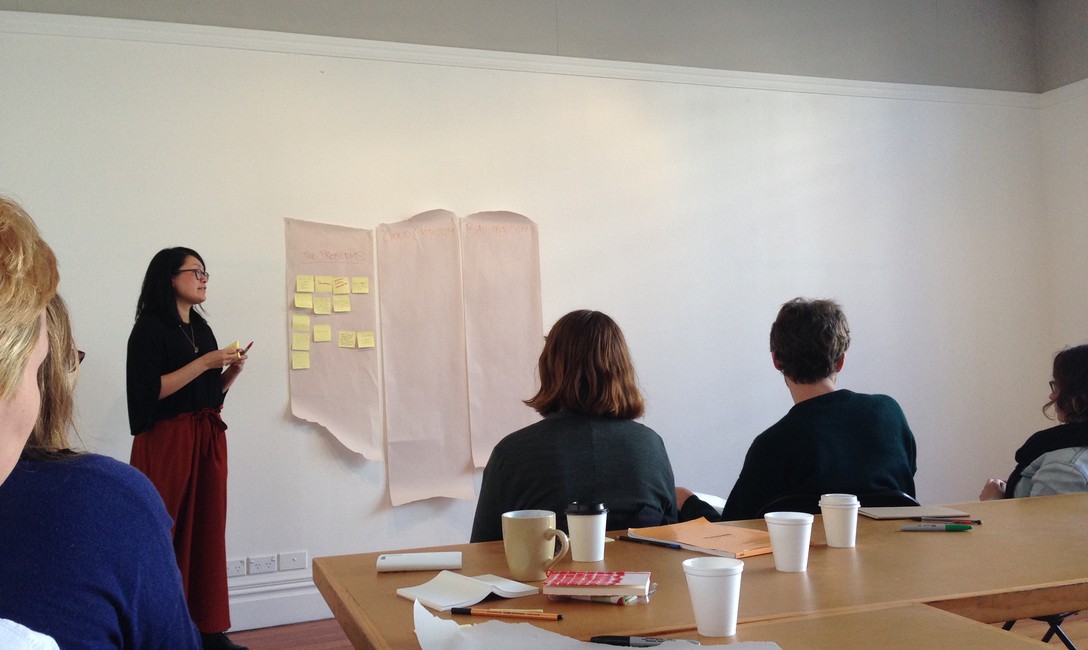 A reviewing workshop with Rosabel Tan
Enjoy is hosting a workshop with Rosabel Tan (founding editor of The Pantograph Punch) and invites arts reviewers and aspiring reviewers to apply.
Art criticism and reviewing are surfing shifts brought about by the introduction of online platforms, while still grappling with the entangled human structure of New Zealand's arts community. This workshop will cover the practicalities of art criticism (like getting published) as well as the broader contexts at play: what good art writing looks like, how that's changed, and what the purpose of criticism really is.
It will be a chance to discuss arts criticism as a form and to workshop a piece of your own writing with Rosabel and a group of peers. The workshop will take place over three days; Friday will be devoted to discussion, Saturday will be a free day for reading the writing of others in the group, and we will return to the gallery on Sunday for some hands-on workshopping.
Rosabel Tan and Justin Gregory interview for Standing Room Only