FLOORED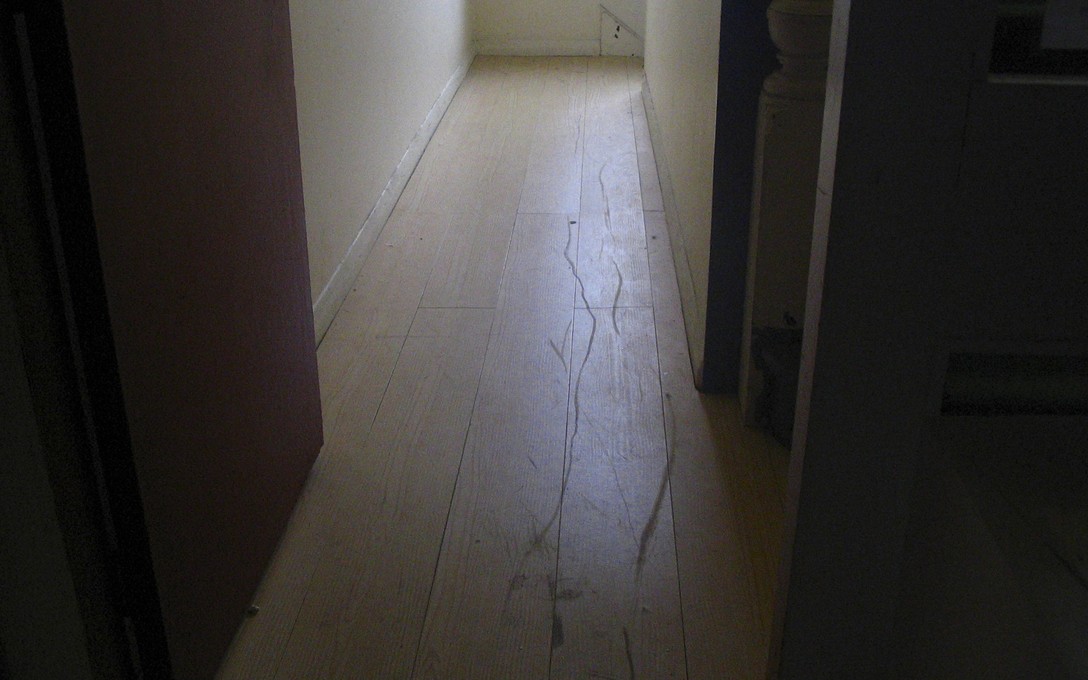 archived
17 Feb – 3 Jul 2004
James Keene, Katja Fabig
FLOORED was a two-part installation project. The first part of the project was in the hallway from 17th February to 19th June, the second part opened in the gallery on 22nd June and ran until 3rd July.
More
FLOORED dealt with the passage of time and its physical evidence. The project involved the exploration of the boundaries between the tradition of painting and making contemporary imagery, and the boundaries between craft and fine art. Fabig is interested in expanding the physical experience of painting for the viewer, she does this by directly involving the gallery visitor in the making of the work.
For the first part of the installation, a new floor was installed in the entrance hallway and foyer of the gallery. The new 5mm thick floor was laid over the top of the existing one (this in itself evokes thoughts of the building up of time and history). For the finish of the floor Fabig draws on traditions of trompe l'oeil painting and craft by using a D.I.Y. kit-set from the hardware store to convincingly render the wood grain in acrylic paint. The viewer had to walk on the work to enter the gallery and as a result was made a participant and contributor.
The floor remained in place for several months - over this time the painted grain showed signs of wear from the passage of visitors. The panels were then be lifted, taken into the gallery and hung on the wall. This simple relocation returned the work to the status of painting. Visitors to the gallery then had the chance to contemplate the pattern of wear created by those tramping in and out of the gallery.
The shift in status from flooring in a passageway, to a painting on a gallery wall asked the participant/viewer to consider the effect of location on status and questioned notions of authorship, tradition and value in art making.
Exhibition Essays
By Jessica Reid
Read online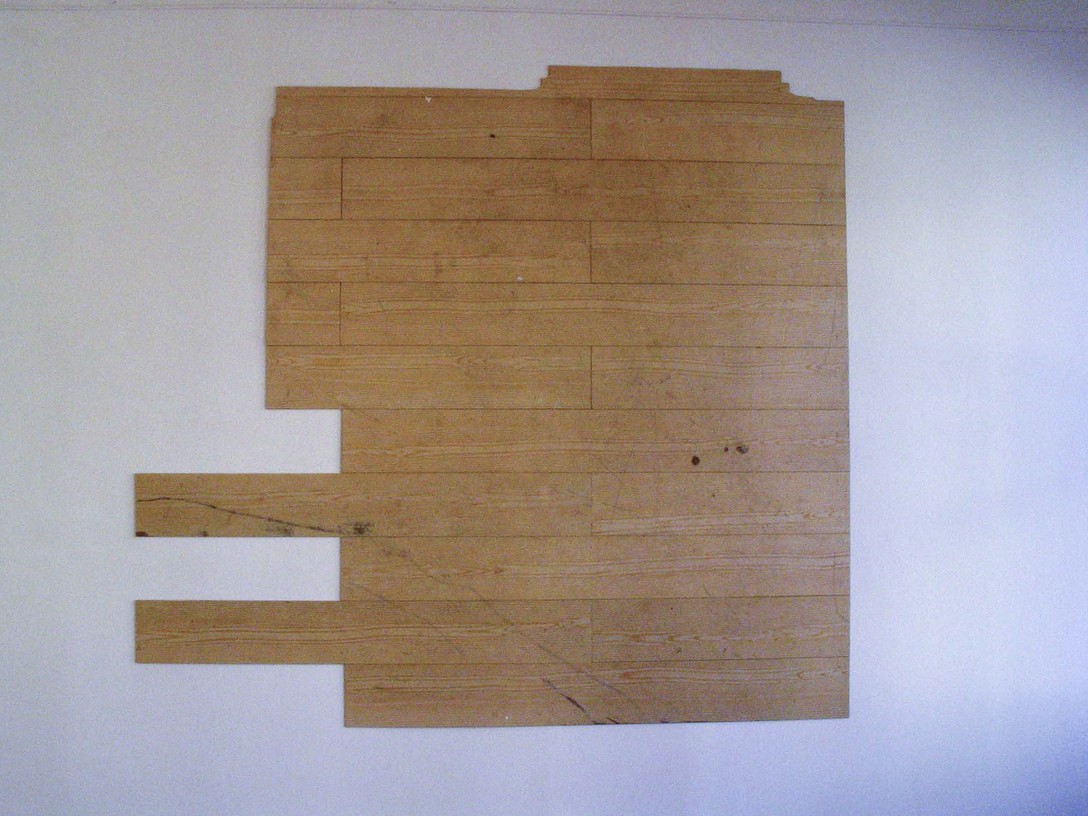 Traditionally Enjoy focused on projects that addressed issue of place and spatial location. The Length series sought to encourage the exploration of time, not as a concept, but in reality as it applied to the individual projects through their duration and conceptual underpinnings.