Green Belt Video Suburb
archived
24 May – 9 Jun 2006
Jenny Gillam, vjRex
Green Belt Video Suburb was a collaborative multimedia installation by Wellington artists, vjRex and Jenny Gillam, which explored relationships between environmental and suburban anxiety.
More
It investigated social, political and ecological concerns and was intended to encourage re-examination of the ways in which we experience the world. The artists were attempting to avoid overt statements and straightforward notions of cause and effect; rather working with complex layers of meaning which carry multiple possible interpretations. The work evoked undercurrents of foreboding menace, suspense and expressions of anxiety alongside playful elements. It was political without being didactic.
Jenny Gillam and vjRex were joined by Kaleb Bennett for a one-off live video performance Friday June 9. Sound system courtesy of Macro Sound.
Exhibition Essays
23 essays
Edited by Paula Booker
Read online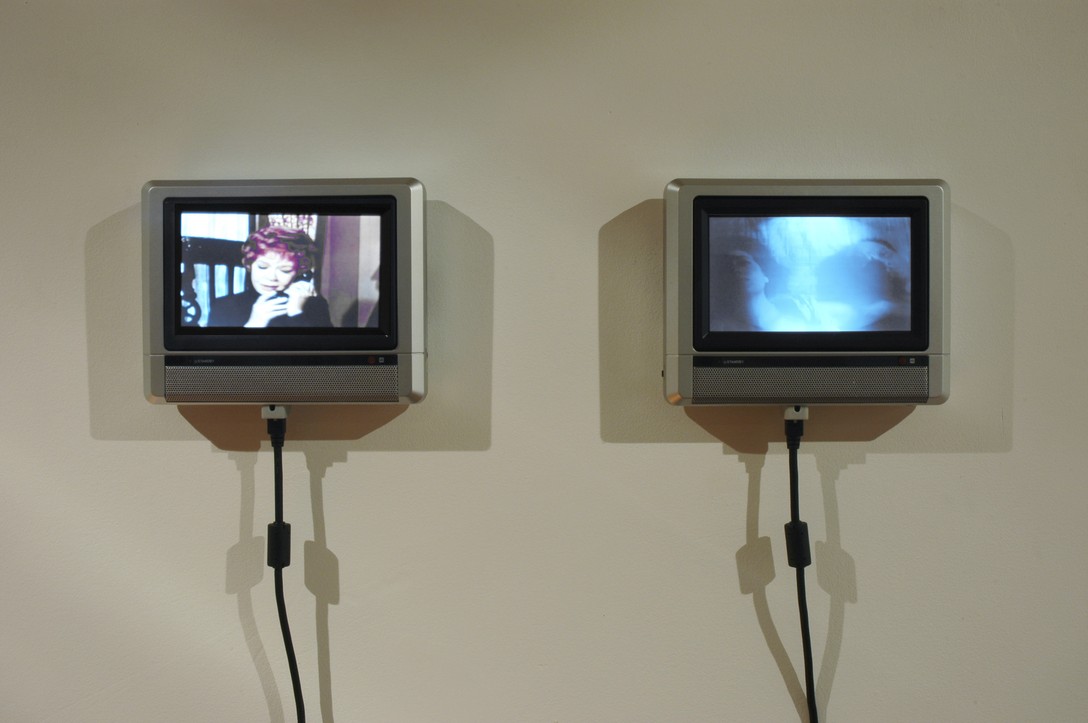 About the artists
vjRex (Eugene Hansen) is interested in how narratives of colonisation are embedded in popular culture, and uses science fiction and Hollywood western video material to intervene in conventional narrative structures. Increasingly his interest in popular culture makes it necessary for him to work with teams of collaborators to achieve his projects. He is also interested in the roles of producer/director and their relationship to the role of the DJ and VJ in club culture.
Jenny is a practicing artist working photographically. She employs strategies of collecting, collating, editing and re-presenting existing bodies of photographic imagery. Employing digital technology as her primary means of production, Jenny's photographic installations are a reflection on the complex relationships people hold with their environment. Her exhibiting history includes shows at the Hirschfeld Gallery, Wellington and at RMNINETYNINE, Melbourne.
Jenny Gillam and Eugene Hansen both lecture in Fine Arts at Massey University, Wellington and also co-directed an artist run project space SHOW, closed since 2006.