Hatch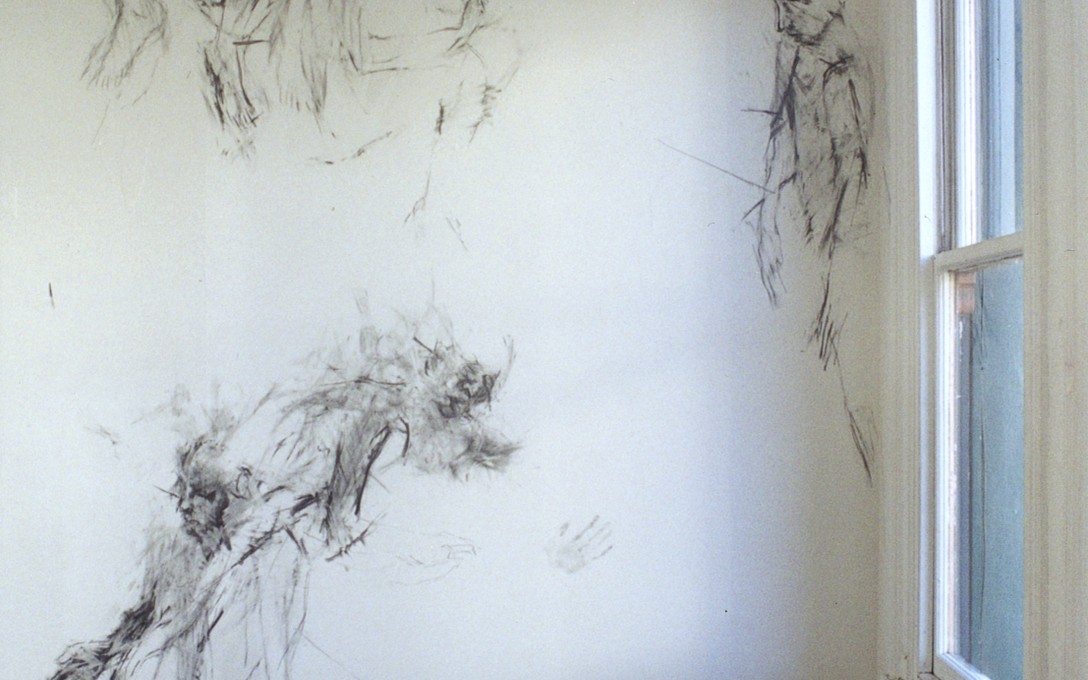 archived
21 Feb – 2 Mar 2001
Colin Luxton
Luxton took a twist on his traditional drawing method of charcoal on paper and brought it into Enjoy by substituting our walls for his removable sheets.
More
Luxton began his drawings at the start of the exhibition, and worked away at them over the following two weeks. At the end of this, they still remained raw and 'unfinished'. After two weeks figures moved from out of the corners and found their way around the space.
This exhibition presented a fresh and invigorating mode of production, engaging with the ephemerality of drawing that is often forgotten.
Part of Enjoy's first non-thematic series, #3 (November 2000 – April 2001).