Hybrid Spring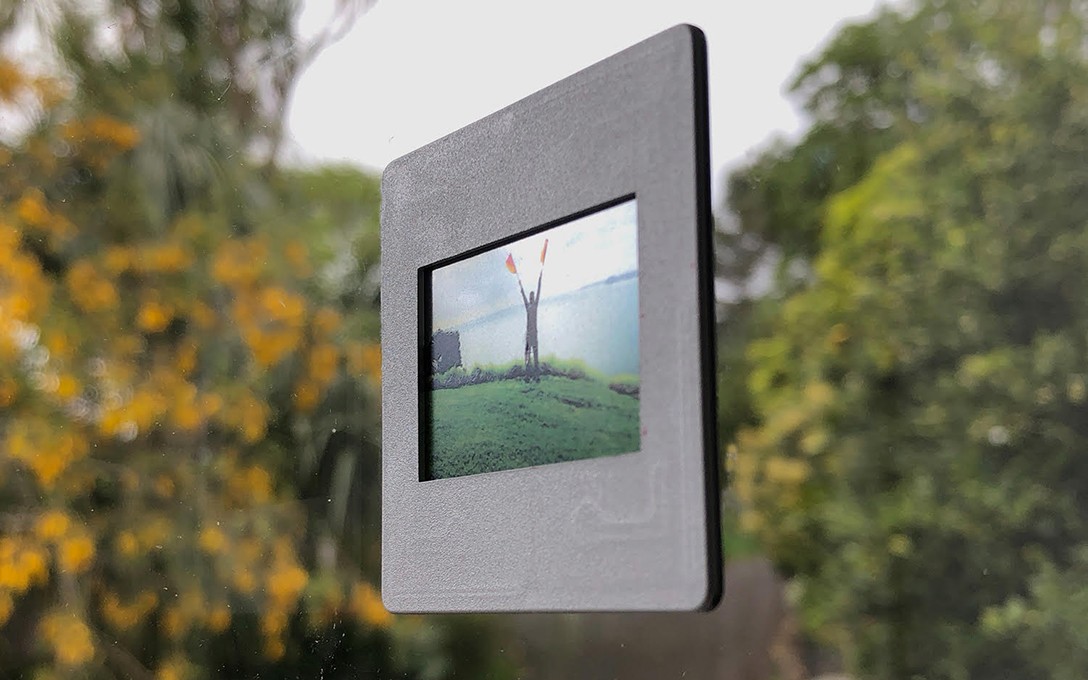 archived
11 Oct – 3 Nov 2018
Deborah Rundle, Layne Waerea
Hybrid Spring is an exhibition by Deborah Rundle and Layne Waerea that explores contemporary notions of social hope. Resisting the cultural imperatives of individual resilience, achievement and competition that have become deeply associated with optimism, both artists grapple with the complexities of hope, specifically in relation to collectivity.
More
An interest in the sociopolitics of capitalism and activism is ever-present in the work of Rundle and Waerea. In the past, they have worked together, both collaboratively and in artistic collectives to explore the vigour of collective resistance—an investigation that continues to anchor conversations between their individual practices in Hybrid Spring.
Through her artistic practice, Rundle frequently looks back to the history of social progress and activism in order to speculate on the future. In her work A Distant Cry, developed for Hybrid Spring, a series of handmade slides adopt part of a quote from the revolutionary socialist Rosa Luxemburg (1871-1919), in which she advocates for mass action: "Come safely through all storms and find your way to port." Installed on Enjoy's windows and suggesting a sideways glance, A Distant Cry invites reflection on the unfulfilled promises of revolutionary history, reimagining how this history might be put to use in a contemporary context.
Encouraging an embodied engagement with language, Rundle combines different codes around hope in her large LED light and text-based work Hope Against Hope. Playing with the aesthetics of everyday platitudes surrounding—or marketing—the idea of hope, the artwork draws attention to and actively inverts this language. The artwork asserts a commitment to a present where hope might act as fuel for action.
Waerea's practice tests rules of public behaviour, especially as they relate to the ownership of property, in order to consider other ways of negotiating a domineering and capitalistic public realm. With the legal rights relating to the ownership of fresh water still unresolved, Blue Pacific Takeaways offers a futuristic menu board of natural resources, as both a promise of future benefit and warning over their potential mismanagement and easy giveaway. With freshwater supplies already being extracted and bottled for sale by foreign-owned companies, this menu board signposts this desire and realisation of economic potential alongside the need to take urgent steps towards its careful sustainability.
Free Arguments extends Waerea's interest in actively provoking and engaging in social dissensus in public places. Holding a hand-drawn cardboard sign with the provocation 'FREE ARGUMENTS', Waerea's objective is to argue with strangers in urban and suburban environments. In this regard, Free Arguments is an open-ended and public process that gives agency to the tension inherent in disagreement and suggestions for change. On Tuesday 9 October, the day before the opening of Hybrid Spring, the artist will be taking Free Arguments to the streets of Te Whanganui-a-Tara. Members of the public are invited to engage in an undirected free exchange with the artist that promises contention and contradiction, but no predetermined outcomes.
Hybrid Spring also includes a text by Hugo Robinson, developed in conversation with the artists.
by Hugo Robinson
Read Online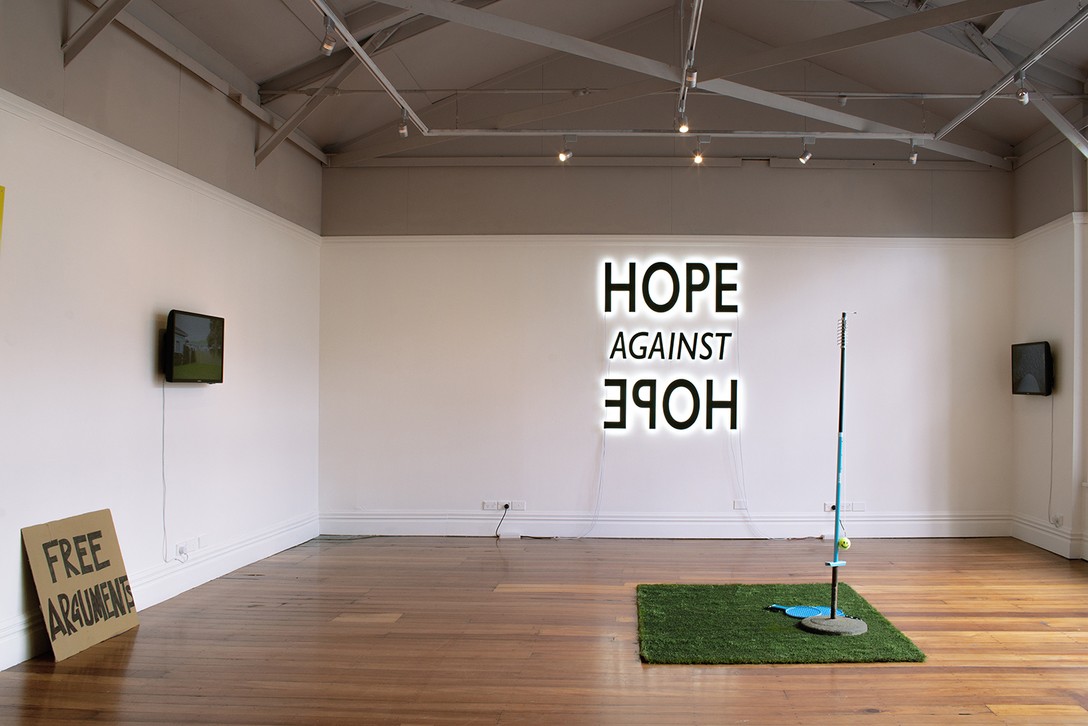 Deborah Rundle is an artist living and working in Tāmaki Makaurau. Principally utilising text, she investigates the ways in which power plays out in the social and political domain in order to muse on possibilities for change. She is also a member of the art collective Public Share, which combines object making and site exploration with social engagement and critique. Earlier this year Deborah returned from an artist residency in Rome, where she focused on the Prison Notebooks of the Italian Neo-Marxist Antonio Gramsci. Recent exhibitions include: March Mostra, BSR Gallery, Rome, Italy, 2018; Molly Morpeth Canaday 3D Awards Exhibition, Whakatāne Museum and Gallery, 2018; The Tomorrow People, Adam Art Gallery, Wellington, 2017; DOWN TIME, Play_station Gallery, Wellington, 2017.
Layne Waerea (Te Arawa, Ngāti Kahungunu) is an artist and educator living in Papakura. Waerea considers how socio-legal performance – as a series of art interventions, actions, and temporary installations in public spaces – might operate to question and critique social and legal rules governing preferred behaviours in the public realm. The artworks draw on te Tiriti o Waitangi (1840), as Aotearoa New Zealand's living treaty with Māori, and how the Treaty's ongoing performance can foster cultural/political conversation and counter-spaces that question the ambiguous and legally unresolved nature of ownership of natural resources in Aotearoa New Zealand. Waerea completed her PhD in Art and Design at AUT University, where her research included projects such as different ways to harvest rainwater, a free instructional video on how to catch air, and the chasing fog club (Est. 2014). Waerea is the founder and current president of the club.