Kua whati te rākau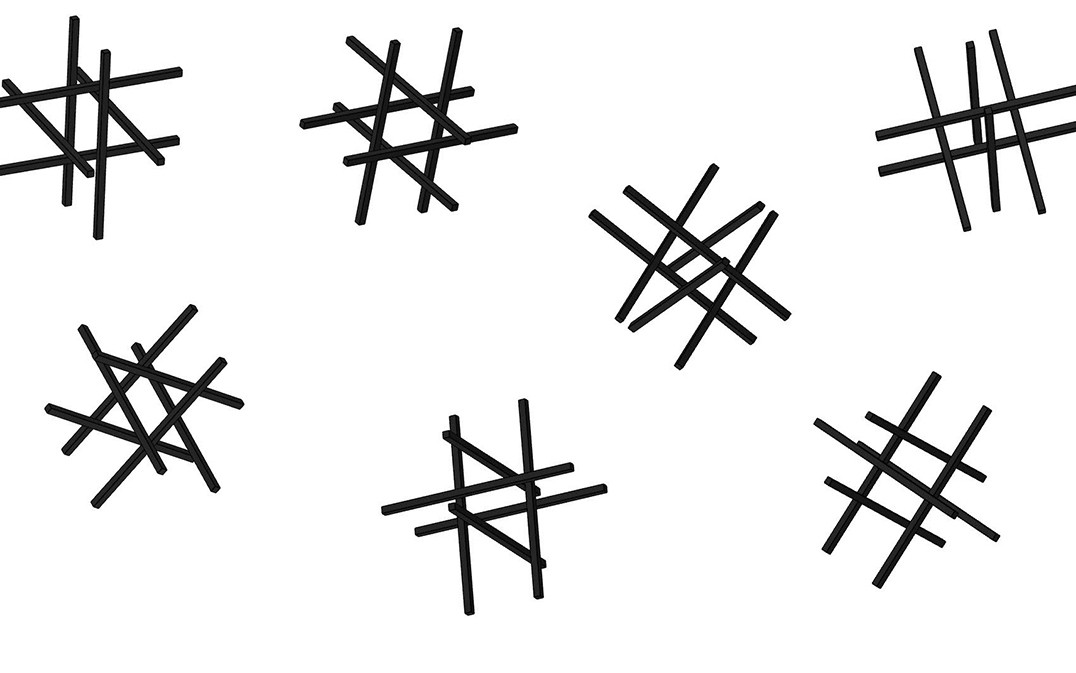 archived
11 Feb – 30 Mar 2022
Hōhua Thompson
Tension and precarity are not new concepts for most cultures, especially since the upheaval caused by the COVID-19 pandemic. Māori have dealt with these issues before. Great migrations, wars and the constant onslaught of colonisation have given us examples of how our tīpuna handled these situations.
More
Kua whati te rākau is a meditation on the resilience Māori people have shown in the face of these circumstances, and the adaptability needed to thrive on the other side of them. Artist Hōhua Thompson draws inspiration from pūrakau relating to the migration of ancestral waka Te Arawa and has produced these new works in his homeland Rotorua and his current home Whanganui, in collaboration with his mother and father.
Building layer upon layer, the interwoven materials and forms spatially explore a constellation of stars, highlighting te ao Māori and its multiplicity of storytelling, while observing the tensile interweaving of te ao Māori and te ao Pākeha which can not be fully untangled from one another, with their histories abruptly intertwined.
Using elastic cord to precariously hold a series of pou made from recycled rimu in place, the contrasting materials meditate and observe the tension and resilience of Māori narratives which survive through time and space.
Image: Hōhua Thompson, Kua whati te rākau research image, 2022, digital drawing.
About the artist
Hōhua Thompson (Te Arawa, Ngāti Awa, Ngāti Kahu and Te Aitanga-a-Hauiti) examines the role of stories in building identity and creating context for our position in the world. Using skills learned through his whakapapa such as whakairo, raranga and the preparation and cultivation of food, Thompson incorporates materials that may not be considered traditionally Māori but still have a history of use in his whānau, such as plastic strapping for weaving and pine mdf and plywood for carving. Creating installation works that illustrate pūrākau (stories) from his whakapapa Thompson's artwork creates a platform for discourse and encourages the sharing of stories.

Hōhua graduated from Whitecliffe, Auckland with a Master of Fine Arts in 2021. Recent exhibition history includes From the Ground Up, The Dowse Art Museum, 2020; Te Kete Rokiroki, Blue Oyster Art Project Space, Dunedin, 2020 and Native Voices: Ko Au Ko Mātou, Tairawhiti Museum, Gisborne, 2019,