Lucky Sod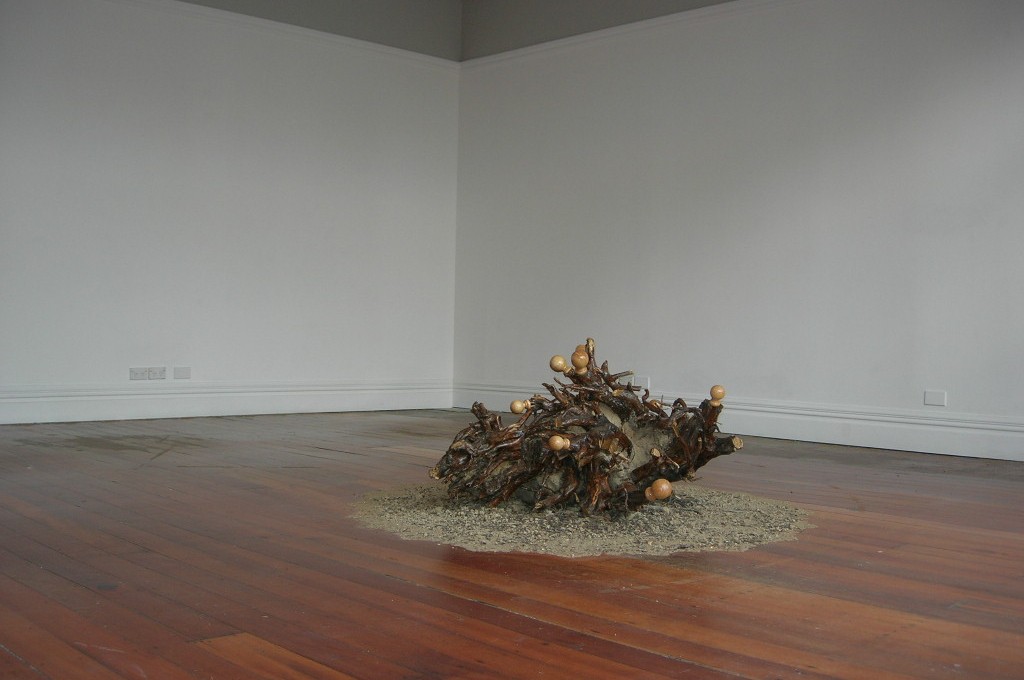 archived
16 Mar – 25 Mar 2006
Caroline Johnston
Lucky Sod saw local artist Caroline Johnston play with ideas relating to the contrived organisation of nature and how this is manifested in home gardens.
More
Her floor work installation combined a real tree trunk and root system with more synthetic materials and gardening implements. Lucky Sod's investigation of the uncanny and the suburban day-to-day relationship many New Zealanders have with nature had the feeling of being both menacing and alluring.
Exhibition Essays
23 essays
Edited by Paula Booker
Read online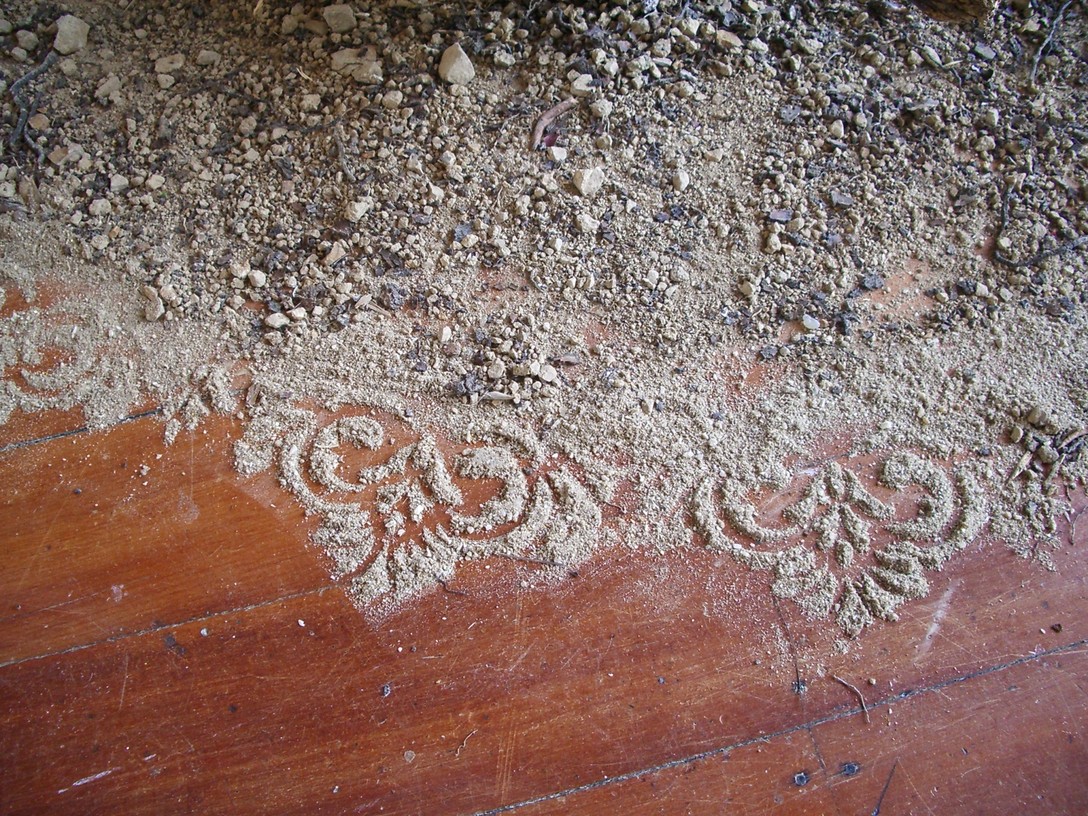 About the artist
Caroline Johnston is a BFA graduate from Massey University, Wellington. She has recently had her work included in such exhibitions as How to be a friend: New Wellington Artists at the Hirschfeld gallery, Wellington, and Models for a new community, Canary Gallery, Auckland.