Margins & Satellites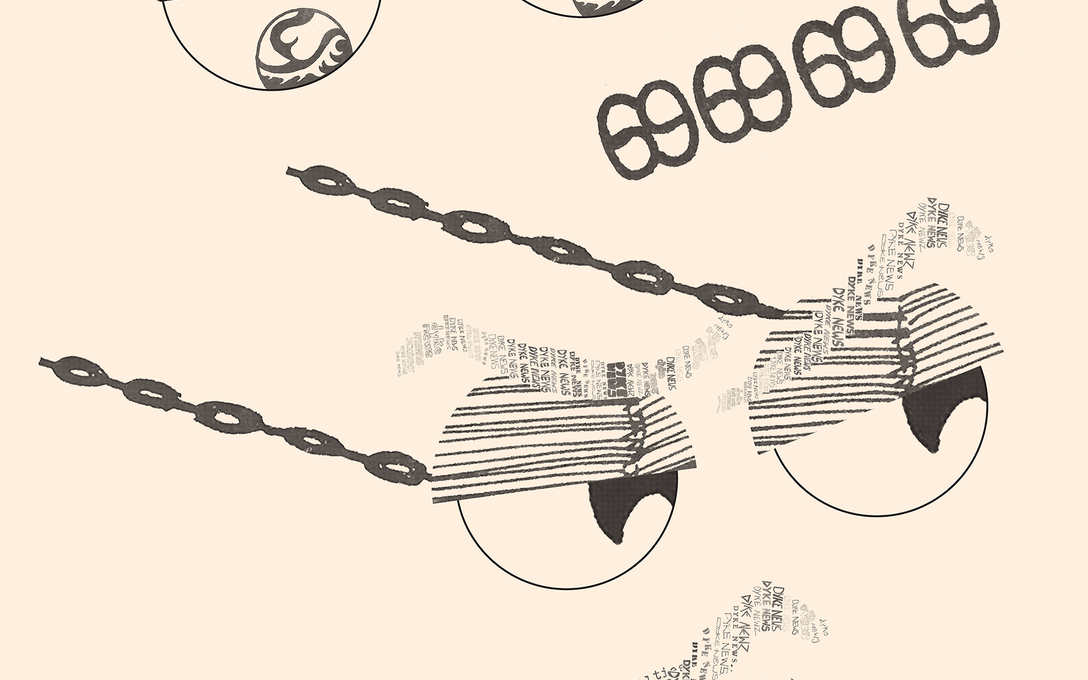 archived
5 Jul – 4 Aug 2018
Ella Sutherland
Summer residency
Margins & Satellites continues artist and designer Ella Sutherland's ongoing enquiry into the relationship between printed matter, typography and social histories, focussing on what Sutherland describes as "a queering of mechanical reproduction."
More
Drawing from research undertaken during her residency at Enjoy Public Art Gallery in January 2018, Sutherland has developed a new body of work that responds to serial publications produced in the 1970s–1990s held in the Lesbian and Gay Archives of New Zealand (LAGANZ) | Te Pūranga Takatāpui o Aotearoa.
Collating the typographic and design features of this material, Sutherland has produced a series of silkscreen posters that explore the visual language of these publications. These works are accompanied by contextual markers and printed multiples produced in collaboration with practitioners based in Te Whanganui-a-Tara Wellington. Presented as glue-bound pads, visitors are invited choose from these multiples and assemble their own publication to take away, further disseminating the collated material into personal libraries or other collections.
Unpacking the wider design context of queer archival material, Margins & Satellites reflects on the way we understand the printed form as a mode of contemporary practice today, as well as reflecting on the continuous development of languages that are deployed and contested within LBGTQIA+ communities. Through close consideration of the graphic and typographic treatment of ephemera from the LAGANZ collection, Sutherland's research asks what specific language has developed within this space and how this printed matter has influenced design, text and language in similar spaces today.
Seeking to both locate visual narratives and identities that may be within the collection and to celebrate the accomplishments of serial publications, Margins & Satellites explores how design histories are embodied in material both past and present.
The opening week of Margins & Satellites coincides with No Common Ground, a one-day symposium addressing histories of feminist art, mana wahine and queer practice, co-organised by Adam Art Gallery Te Pātaka Toi, The Dowse Art Museum and Enjoy Public Art Gallery, hosted at Victoria University of Wellington. Sutherland will discuss her research towards this body of work within a session of the symposium that explores alternative publishing and queer histories.
Margins & Satellites includes print-based work from Wellington-based practitioners Sean Burn, Laura Duffy, Simon Gennard, Robbie Handcock, Ana Iti, Rachel O'Neill and Aliyah Winter. The artist would like to thank LAGANZ and Linda Evans, and everyone else who has contributed their assistance in this project.
Read Kirsty Baker's review of Margins and Satellites, "Shaped by hands and words: queer publishing, a visual gesture," in Art + Australia.

Publication
With contributions from Laura Duffy, Simon Gennard, Robbie Handcock, Ana Iti, Rachel O'Neil, Ella Sutherland, Aliyah Winter
Download PDF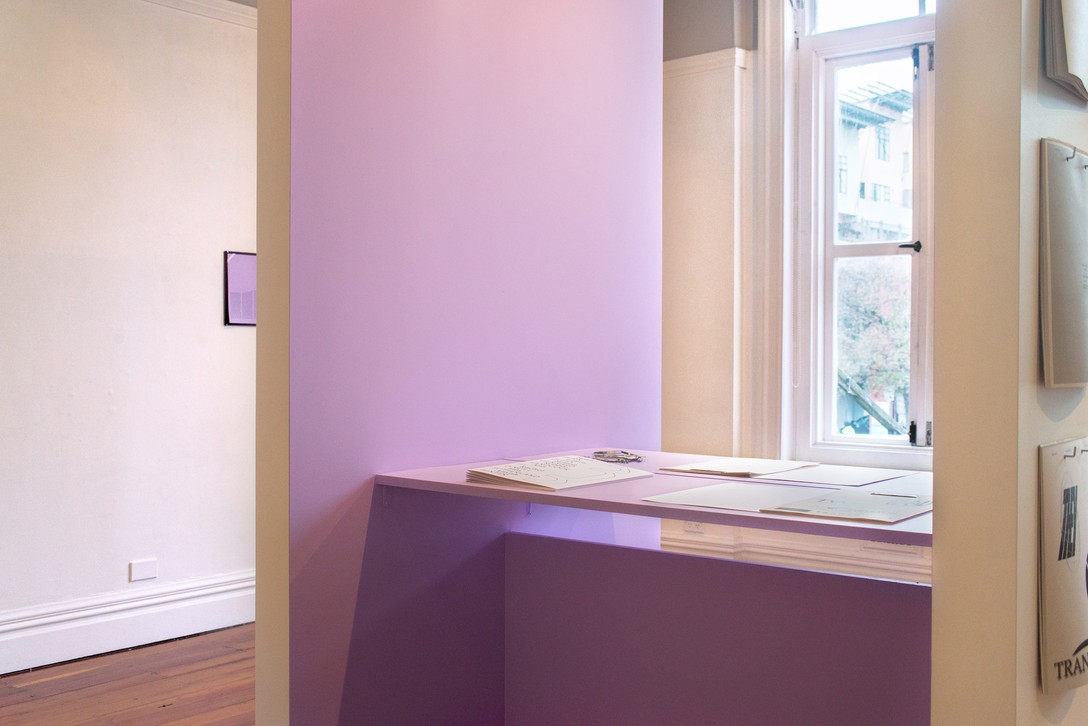 About the artist
Ella Sutherland is a Sydney-based New Zealand artist and graphic designer whose work is concerned with the analysis of text and visual language, and in particular, the ways in which typographic systems may be collected and represented in the documentary form. Ella currently teaches into the Visual Communication Programme at University of Technology Sydney (UTS). She studied graphic design at Ilam School of Fine Arts in Christchurch and while completing a Masters degree, co-founded Dog Park Art Project Space (Christchurch, 2012–2014). Ella is a current board member of The Physics Room, Christchurch.
Sutherland has been selected to participate in the 12th Gwangju Biennale titled Imagined Borders, November 2018. Recent exhibitions include John Fries Award, UNSW Gallery, Sydney, 2017; Redlands Art Award, NAS Gallery, Sydney, 2017; Slow Seeing and Attention to Make, The Dowse Art Museum, Wellington, 2016; Beauty is in the Street, Objectspace, Auckland, 2016; Boring month start to finish, the whole month, North Projects, Christchurch, 2015; Speaking places: How to Work (with Matthew Galloway), Ramp Gallery, Hamilton, 2015. Recent publication projects include Look out Fred!, publication design for Enjoy Public Art Gallery, 2017; with a body always but but still drying, publication design for Biennale of Sydney and Artspace, Sydney; Pale Like a Fish, editing and publication design for North Projects, Christchurch, New Zealand, 2016; Speaking places: Hamilton 2015 (with Matthew Galloway), artist publication for Ramp Gallery, Hamilton, New Zealand, 2016.