Moat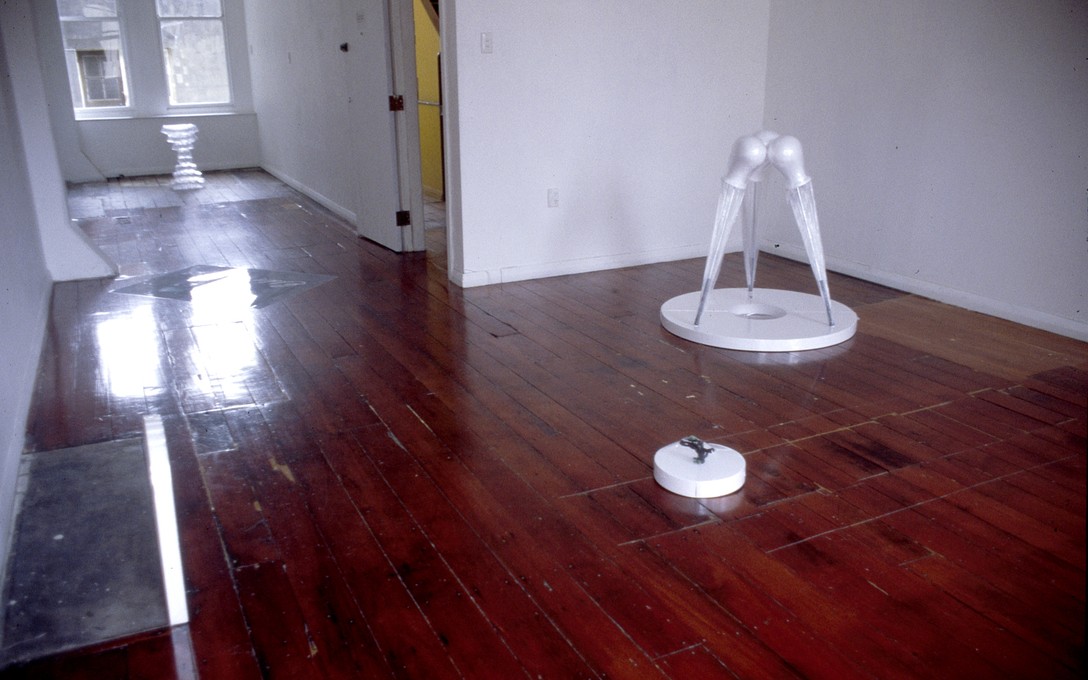 archived
7 Feb – 18 Feb 2001
Eddie Clemens
Clemens followed fabric with synthetics. Clemens' show consisted of numerous items, formed in polystyrene and plastic, and waterproofed by way of vacuum sealing. All these works referenced a liquid from which they were protected sealed fake toilet rolls, a water sprinkler and a plastic champagne display to mention the more accessible.
More
Also included in the show were a headstone, a large-scale print of a swimming pool in the shape of Walt Disney's castle, and three polystyrene heads through which Clemens had not so gently thrust golf irons wrapped, perhaps to protect the other items from any projected polystyrene blood substance.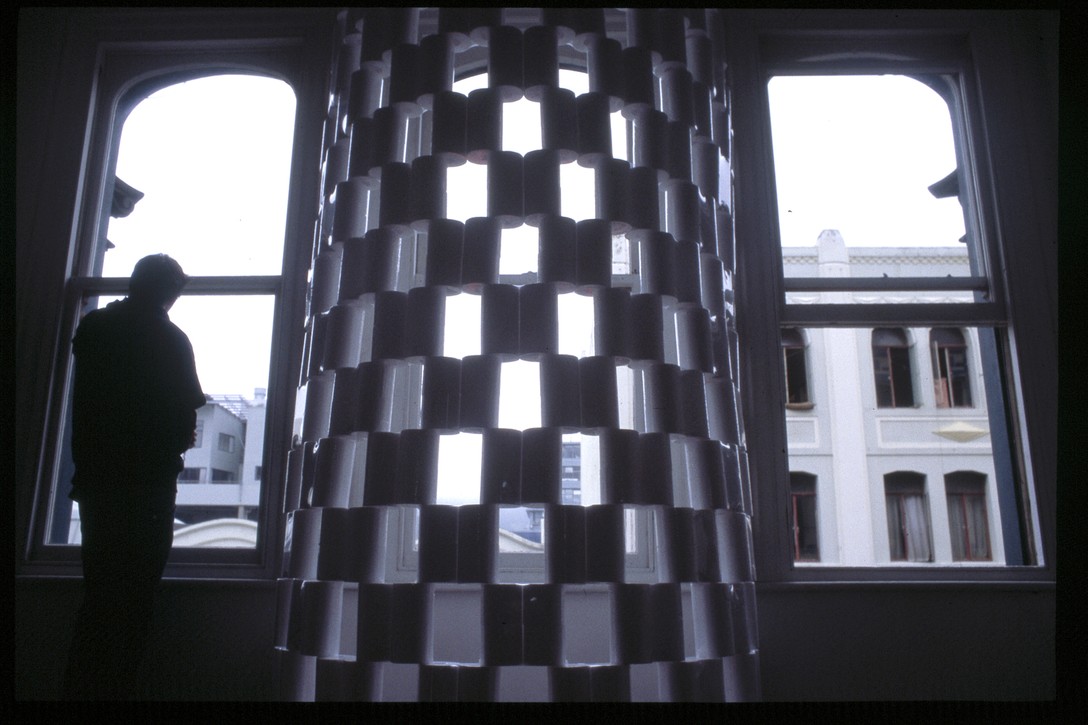 Part of Enjoy's first non-thematic series, #3 (November 2000 – April 2001).