Observation Deck 2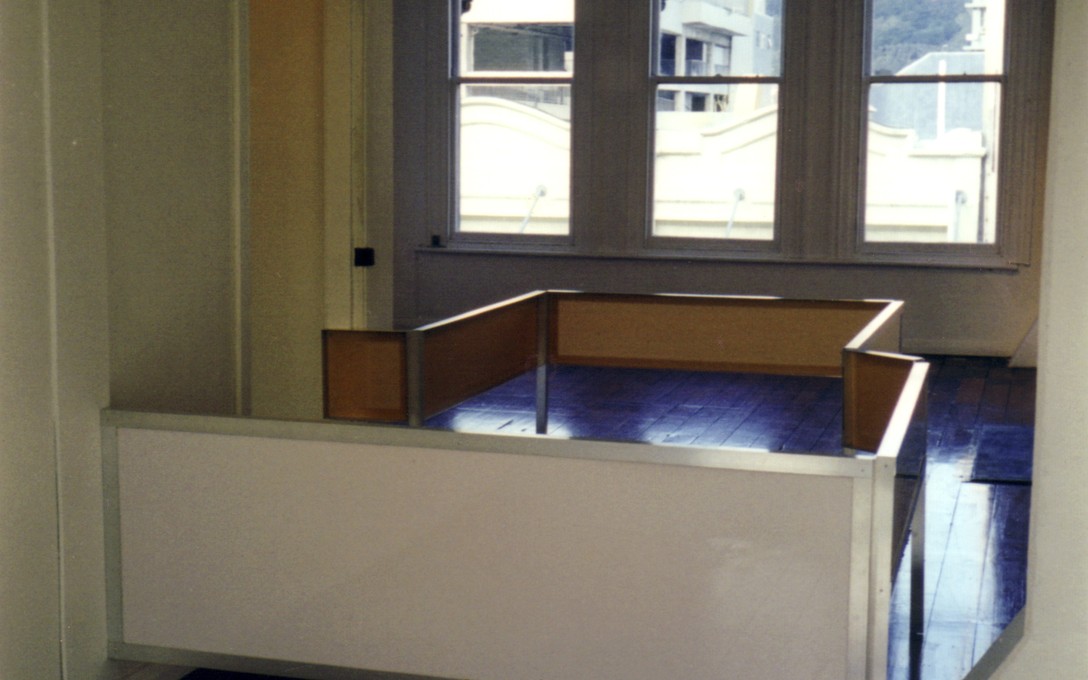 archived
2 Aug – 7 Aug 2000
Dan Arps
The fifth show in the viewfinder series was an installation by Dan Arps.
More
"An observation deck is apparatus for the observation of a given site." Dan Arps, 2000ad.
The construction of an observation deck is an attempt to provide for a privileged (ideal) viewing position, actively constructing the significance of that, which observed, thus distorting a viewer's perceptual and conceptual reality. Such distortion can be dangerously disorientating, resulting in potentially harmful delusions of grandeur, blindness death or fear of God.
This is a different kind of observation desk.
The viewfinder series (July – August 2000) was a series of shows, each lasting one week and revolving around the presence of the five windows in the Enjoy gallery.