Optimism and its afterlives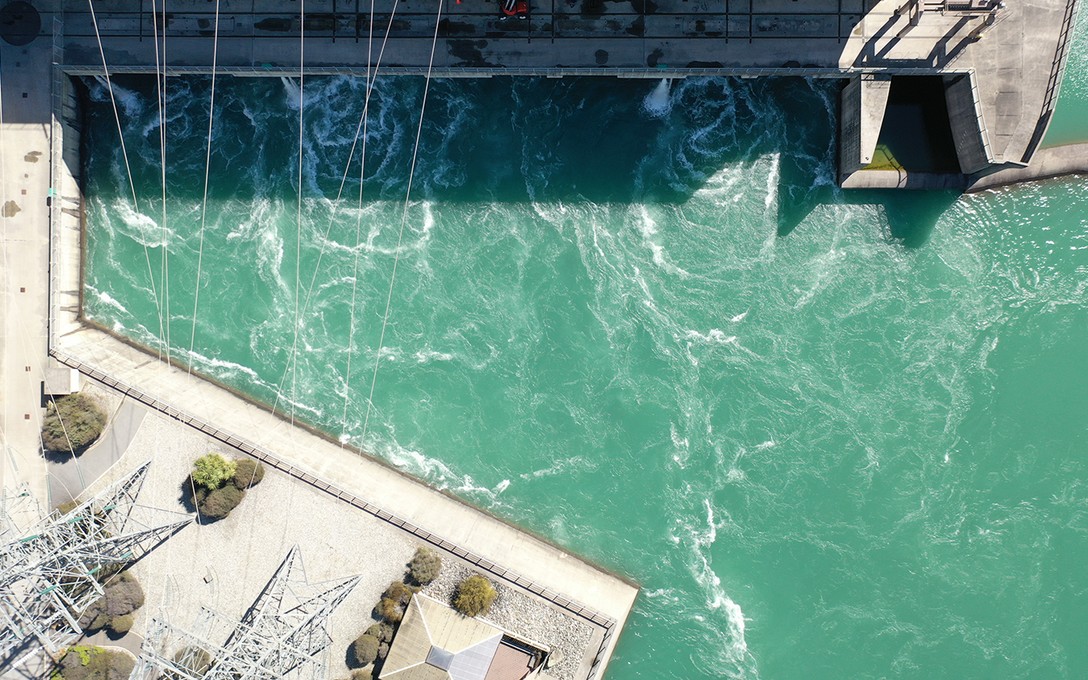 archived
30 Oct – 5 Dec 2020
Jane Zusters, Matthew Galloway, Naeem Mohaiemen, Selina Ershadi
Optimism and its afterlives thinks around a series of transitional moments, including works by artists who have found themselves witness to or bound up in scenes of change.
More
Featuring newly commissioned projects by Matthew Galloway and Selina Ershadi, alongside works by Jane Zusters and Naeem Mohaiemen, Optimism and its afterlives proposes that art has the capacity to allow us to linger with the surprise, disarray, bafflement and hope of best-laid plans and unmet expectations. More a call to attention than a call to arms, the exhibition asks how art might aid us to maintain a desire for worlds to come, and how it might enable us to weather what feels intractable, immovable or overwhelming.
Spanning registers that are at once urgent, lyrical and searching, Optimism and its afterlives maps disparate temporal and geographic terrains—from a dam on the Mata-au Clutha River in Otago, to the environmentalist scene in Tāmaki Makaurau Auckland in the 1980s, to that same city as it appears today, to an airport tarmac in 1970s Dhaka. The works gathered here occupy what Rebecca Solnit calls the "spaciousness of uncertainty," to speculate on what—whether a matter of continuity or transformation—might be made from there.
Click here to download the reader published alongside the exhibition, designed by Matthew Galloway and including new writing from Manon Revuelta.
Read Dilohana Lekamge's profile of Selina Ershadi in Index.
Read Sam Hollis' interview with Matthew Galloway in Regional News.
Curated by Simon Gennard
Designed by Matthew Galloway
Texts by Matthew Galloway, Manon Revuelta, Simon Gennard
Download PDF
ABOUT THE ARTISTS
JANE ZUSTERS is based in Ōtautahi Christchurch. She has been exhibiting her work in galleries around Aotearoa and internationally since 1975, working across a wide range of media including painting, photography, printmaking and moving image. Zusters was a founding member of the Christchurch Women's Liberation Movement, and has played a significant role in the development of feminist art and discourse in Aotearoa. More recent work by Zusters explores the uneasy entanglement between humans and the natural environment.
She has been awarded numerous awards and artist residencies, and in 2003 completed a Masters of Fine Arts at Whitecliffe College of Art and Design. Her work is held in the collections of Museum of New Zealand Te Papa Tongarewa, Auckland Art Gallery Toi o Tāmaki, Christchurch Art Gallery Te Puna o Waiwhetū and the Govett Brewster Art Gallery.
MATTHEW GALLOWAY lives and works in Ōtepoti Dunedin. His research-based practice employs the tools and methodologies of design in an editorial way, and often within a gallery context. This way of working emphasises design and publishing as an inherently political exercise and involves an interdisciplinary approach to producing publications and art objects.
Recent exhibitions include The Factory & its Memories, Cripta747, Turin, Italy, 2019; The Freedom of the Migrant, The Physics Room, Ōtautahi Christchurch, 2019 and Dunedin Public Art Gallery, Ōtepoti, 2018; Provincia 53. Art, Territory and Decolonisation, Museo de Arte Contemporáneo de Castilla y León, Leon, Spain, 2017 and This Time of Useful Consciousness, The Dowse Art Museum, Te Awakairangi Lower Hutt, Aotearoa New Zealand, 2017. He is also the founding editor of Pan journal (online and short-run print), initiated in 2020.
NAEEM MOHAIEMEN combines films, installations, and essays to research socialist utopias, malleable borders, and decaying family units—beginning from South Asia's two postcolonial markers, 1947 and 1971, and then radiating outward to unlikely transnational alliances. Despite underscoring a historic tendency toward misrecognition of allies, a hope for a future transnational left, as the only possible alternative to current categories of race and religion, is a basis for the work.
Naeem is author of Midnight's Third Child (Nokta, forthcoming) and Prisoners of Shothik Itihash (Kunsthalle Basel, 2014); co-editor (w/ Eszter Szakacs) of Solidarity Must be Defended (Tranzit/ Van Abbemuseum/ Salt/ Tricontinental/ ACC, forthcoming); editor of Chittagong Hill Tracts in the Blind Spot of Bangladesh Nationalism (Drishtipat, 2010); and co-editor (w/ Lorenzo Fusi) of System Error: War is a Force that Gives us Meaning (Sylvana, 2007). His work has been exhibited at City Gallery Wellington Te Whare Toi, Mahmoud Darwish Museum, Ramallah, Bengal Foundation, Dhaka, SALT Beyoglu, Istanbul, Vasas Federation of Metalworkers' Union, Budapest, Tate Britain, London, MoMA PS1, New York, documenta 14, Athens and Kassel, and the Lahore, Sharjah, Venice, Eva (Ireland), Momentum (Nordic), and Labin Biennials.
SELINA ERSHADI was born in Tehran and lives in Tāmaki Makaurau, working across film and writing. Recent shows include: Amator with Azita Chegini, RM gallery and project space, Tāmaki Makaurau Auckland, 2019; Anti-time with Tyson Campbell, Seventh Gallery, Naarm Melbourne, 2019; Hollywood Ave and Notes for 3 Women, Window online, 2018. She graduated with an MFA from Elam School of Fine Arts and a BA in English Literature from The University of Auckland.