Orthogonal/ Diagonal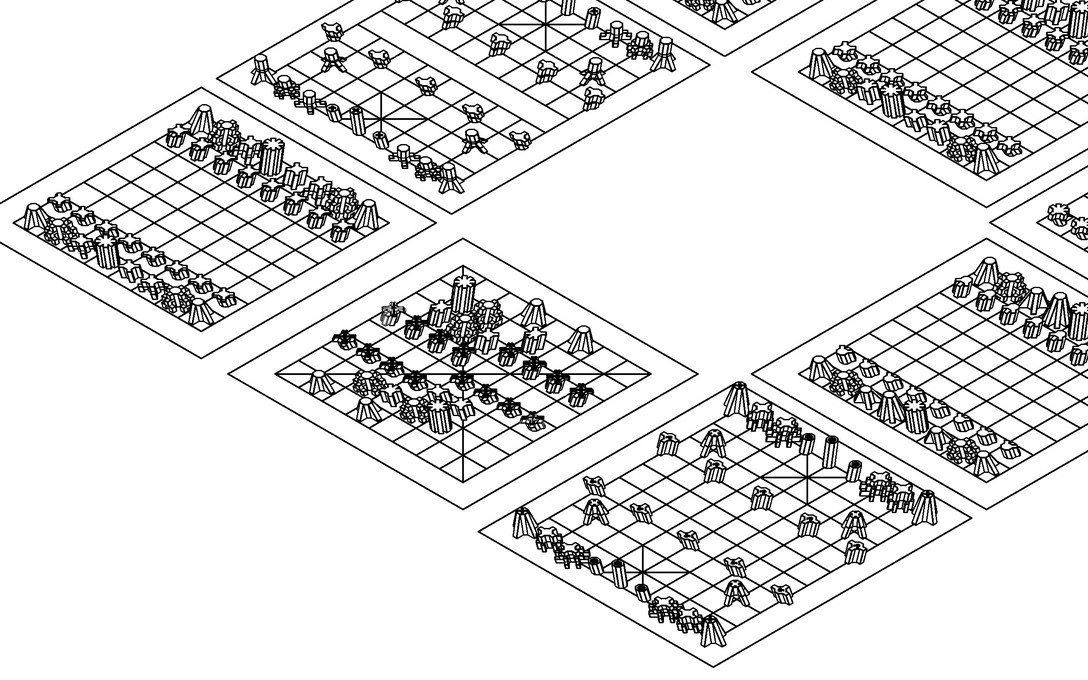 archived
11 Jun – 5 Jul 2014
Nova Jiang
The design of chess pieces has evolved slowly over the centuries, and in the 20th century artists such as Marcel Duchamp, Man Ray, Max Ernst, Alexander Calder, Yves Tanguy and Yayoi Kusama applied themselves to the problem of designing new chess forms. In Orthogonal/Diagonal LA based artist Nova Jiang uses regional variants of chess found in Asia and elsewhere as seeds for digitally generating 3D printed playable games.
More
Unlike Western chess, many of these Asian games are little known outside their region. Treating each chess variant as a unique iteration of the same ancient system, Jiang reimagines the games as sculptural ensembles of related forms. Can a digital sculptural system generate game pieces that convey their rules of movement and capture? Interested in both redesigning the surface of these games and engaging with their underlying systems, Jiang will present nine games for visitors to play. Local game players will also have the chance to compete in a tournament at Enjoy during the exhibition.
View photos from the opening and photos from the Chess Tournament on Facebook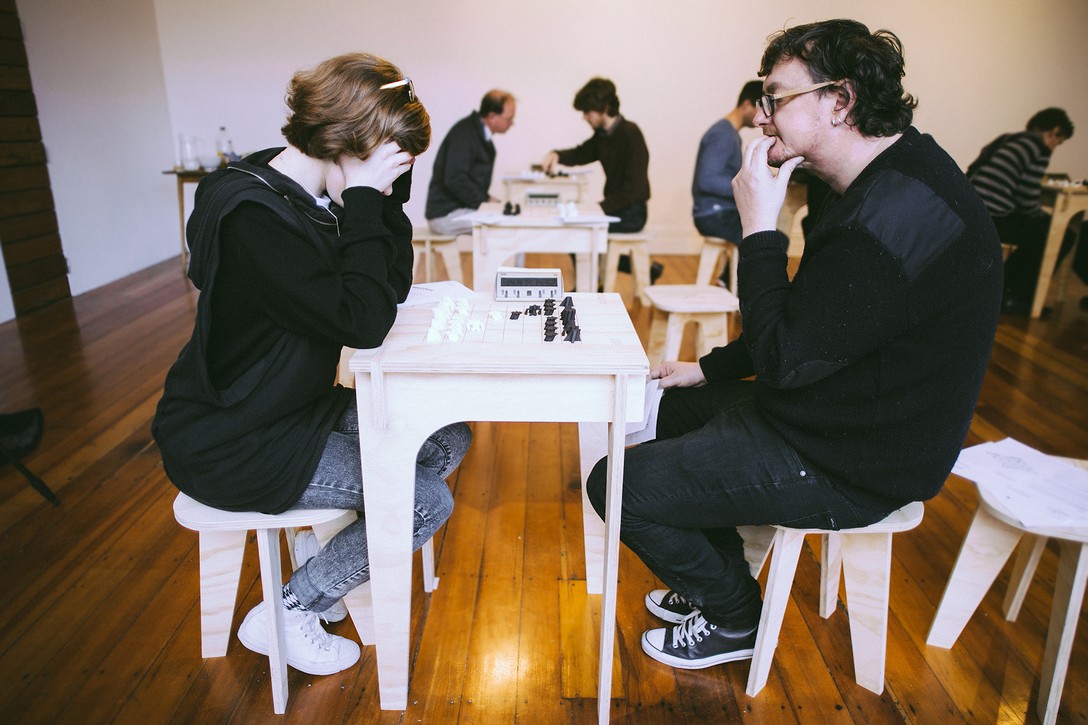 About the artist
Nova Jiang (b. 1985) was born in China and grew up in New Zealand. She holds a BFA from University of Auckland and a MFA from University of California, Los Angeles. She creates work that encourages tactile and creative participation from the audience, resulting in structurally open systems in which joy, disorder and improvisation can thrive. She has had recent exhibitions at the Centre Pompidou, Paris; National Taiwan Museum of Fine Arts, Taichung; ICC, Tokyo; Ars Electronica, Linz; Media City Seoul Biennial, Seoul; 01SJ Biennial, San Jose; Sundance New Frontier, Park City among other venues. She is the recipient of Fellowships from Skowhegan, Eyebeam and Wave Hill. Nova currently lives and works in Los Angeles.
Special Thanks to the Asia New Zealand Foundation for their generous support of this exhibition.