Other Possibilities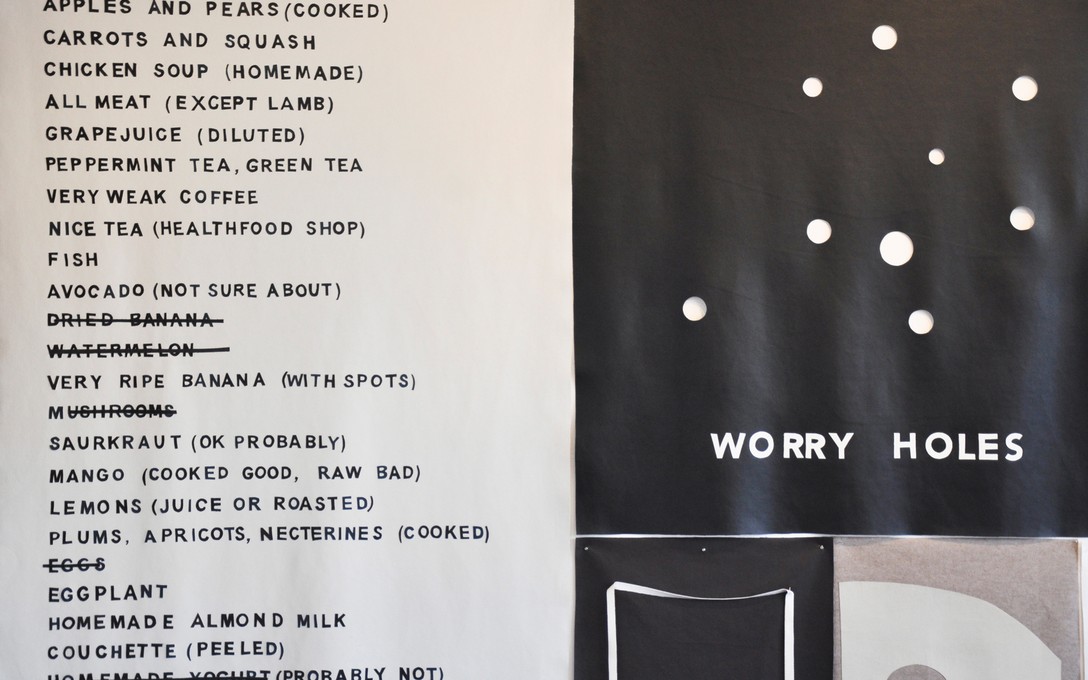 archived
13 Mar – 6 Apr 2013
Christina Read
"If worries were things, like worms for example, I expect they would burrow right into you; make convoluted routes through and within the digestive system; sometimes crossing and colliding with one another, sometimes not."
More
Christina Read's work explores the often poetic nature of absurdity, and the tensions that lie between language and thing. Her interest in text is directed towards conditions existing outside of the artwork itself, dialogues derived from inner monologues that refer to bizarre facts and musings. Fact gathering, anticlimactic confessions and endless list making are common source materials used in Read's practice, and are used to place stress on the point at which the mundane is pushed beyond reason and becomes nonsensical.
Other Possibilities at Enjoy will further extend Read's use of hand made fabric collages and the use of text and pictorial motifs to represent everyday occurrences, curious facts, and anxiety-driven internal dialogue. Installed as wall hangings, these works create humorous points of interchange between language and object, everyday triviality and moments of absurdity.